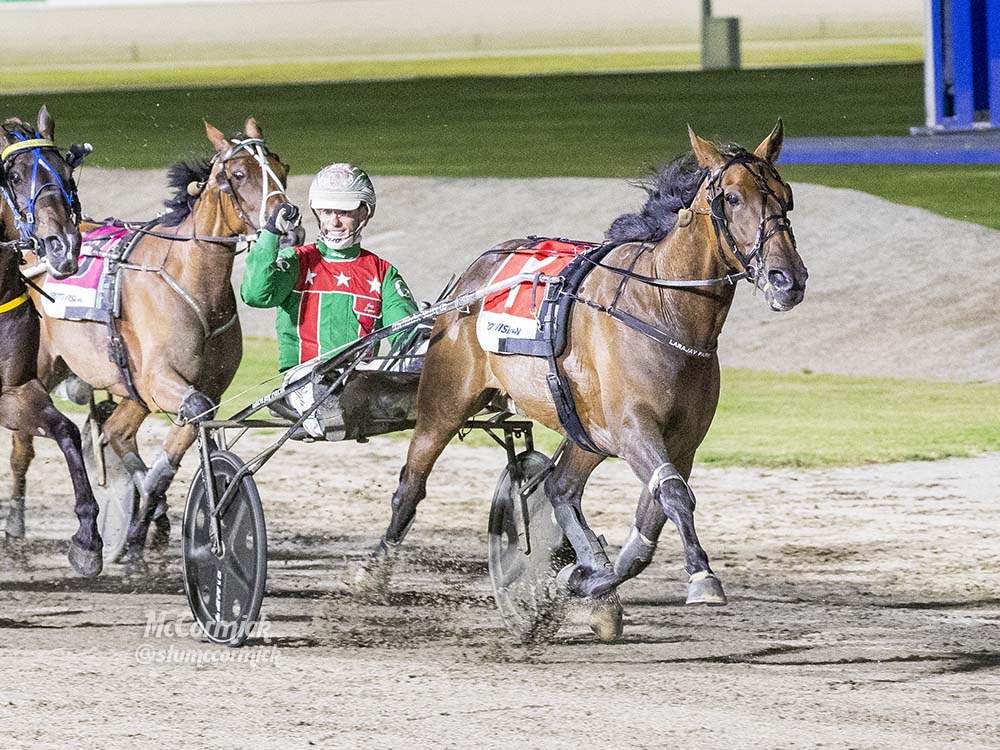 Just Believe could be seen at the trials as soon as Monday week, with Jess Tubbs and Greg Sugars plotting their path to December's Inter Dominion Trotting Championship in Queensland.
The Victorian star, who became the pin-up boy for Aussie squaregaiting when he performed so admirably in Sweden during May and June, is looking to defend the ID title he claimed at Melton last year.
"He seems good at home," Sugars, the horse's regular driver, said.
"We're just getting serious now, so basically in the next three or four weeks we'll see exactly where we are at."
Sugars said a likely kick-off point for Just Believe's campaign would be the Breeders Crown Graduate Trotters Free For All at Bendigo on November 17.
"That timing probably works out good, a couple of weeks before the Inter Dominion heats," he said.
"We are probably looking at that race as a minimum for a lead-up."
News has been filtering around regarding the potential for a trotting slot race in New Zealand during April next year, and Sugars said it was "certainly an option" for his stable star.
Cambridge is set to run the new NZ$655,000 race the same night as its NZ$1million Race by Grins slot pacing feature, with the NZ TAB to be the naming rights sponsor.
>> READ MORE: Guerin: Another slot race in the works, but this one's for the trotters!
Sugars and his connections will potentially have to decide between the slot race and a trip to Sweden, should another invite to Elitloppet arrive.
"You are either doing one or the other I reckon," he said.
"At this point in time, (the owners) are all real keen to do the Sweden trip again if that eventuates and the horse is going just as good…
"I would say if we go down that path again that we wouldn't be going in the slot race."