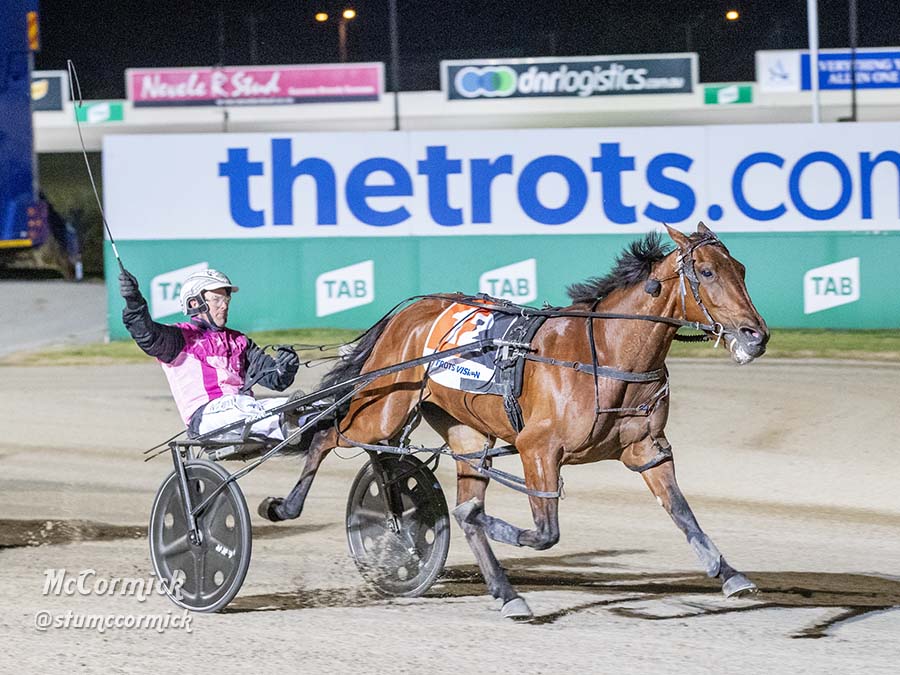 There is a powerful Northern Hemisphere influence about the breeding of five Breeders Crown champions – Ladies In Red, Act Now, Encipher, Aldebaran Zeus and Im Ready Jet.
Ladies In Red, who completed a memorable Crown double, is a three-year-old Mach Three filly from the American bred Kabbalah Karen B (1:52.8), the dam of the Victoria Derby winner and dual Breeders Crown champion Our Little General (1:49.8), now racing successfully in America, the prolific Melton winner Kasbah Kid (1:53.1) and Beautiful Woman (1:56.4).
Kabbalah Karen B, a winner in both America and Australia, was imported by Anne and Bill Anderson, of Lauriston Bloodstock, and from six foals of racing age has left four winners and progeny earnings of a whopping $1.46 million to date.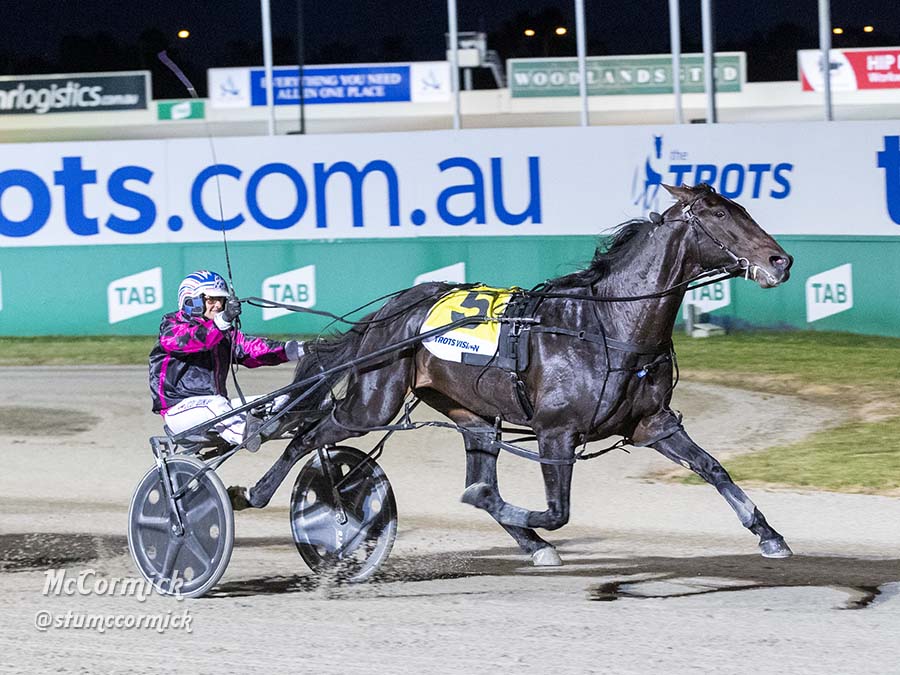 Act Now, a product of Mach Three's greatest son Somebeachsomewhere, is a three-year-old colt out of Molly's Ideal, an unraced daughter of the American bred Molly's Lucky Star (1:54.4).
Molly's Lucky Star was purchased privately in America by Bruce and Vicki Edward, of Durham Park Standardbreds, and shipped to Victoria in foal to American Ideal. The foal she was carrying was Molly's Ideal, the dam of Act Now.
Molly's Lucky Star, who won 15 races, is also the dam of the WA Diamond Classic winner Askmeilltellya (1:54.8) and others in Pin Stripes (1:53.7), Our Jaguar Star (1:57.4), Shallow Beach (1:58.2) and War Dan Star.
Encipher, winner of the two-year-old fillies' Crown, is a daughter of Somebeachsomewhere's outstanding son Captaintreacherous, the sire also of the two-year-old colts and geldings' champion Catch A Wave.
Bred and raced by South Australian Tyson Linke, Encipher, who is out of the Falcon Seelster mare Our Cavort (1:57.9) and traces back by champion sires in In The Pocket, Holmes Hanover, Lordship, Out To Win, Grattan Royal and Wrack to the American mare Estella Amos, who was imported to New Zealand by Freeman Holmes in 1923.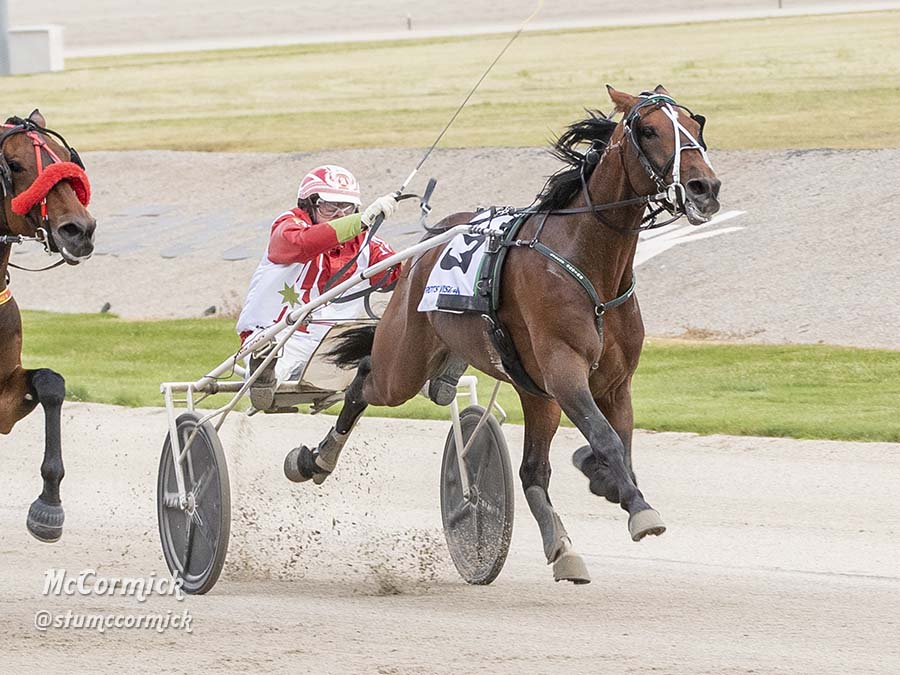 Aldebaran Zeus, the record-breaking three-year-old males' Crown champion, is a colt by the champion American sire Muscle Hill from the Swedish mare Zoia Boko, by the Italian champion Viking Kronos.
Zoia Boko, only lightly raced, was purchased by Aldebaran Park principal Duncan McPherson, the breeder and part-owner of Aldebaran Zeus, from John Bootsman, of Boko Stables in Sweden.
She is a sister to the dual Swedish Breeders Crown winner Yield Boko (1:54.9), the sire of Australasia's fastest ever two-year-old trotter Aldebaran Ursula (1:55.7), and a member of the same family as the world champion Cash Hall, the Hambletonian winner Speedy Somolli and a top European trotter in Offshore Dream.
Aldebaran Zeus and Act Now both belong to the family founded by Minnehaha, one of North America's best producing lines.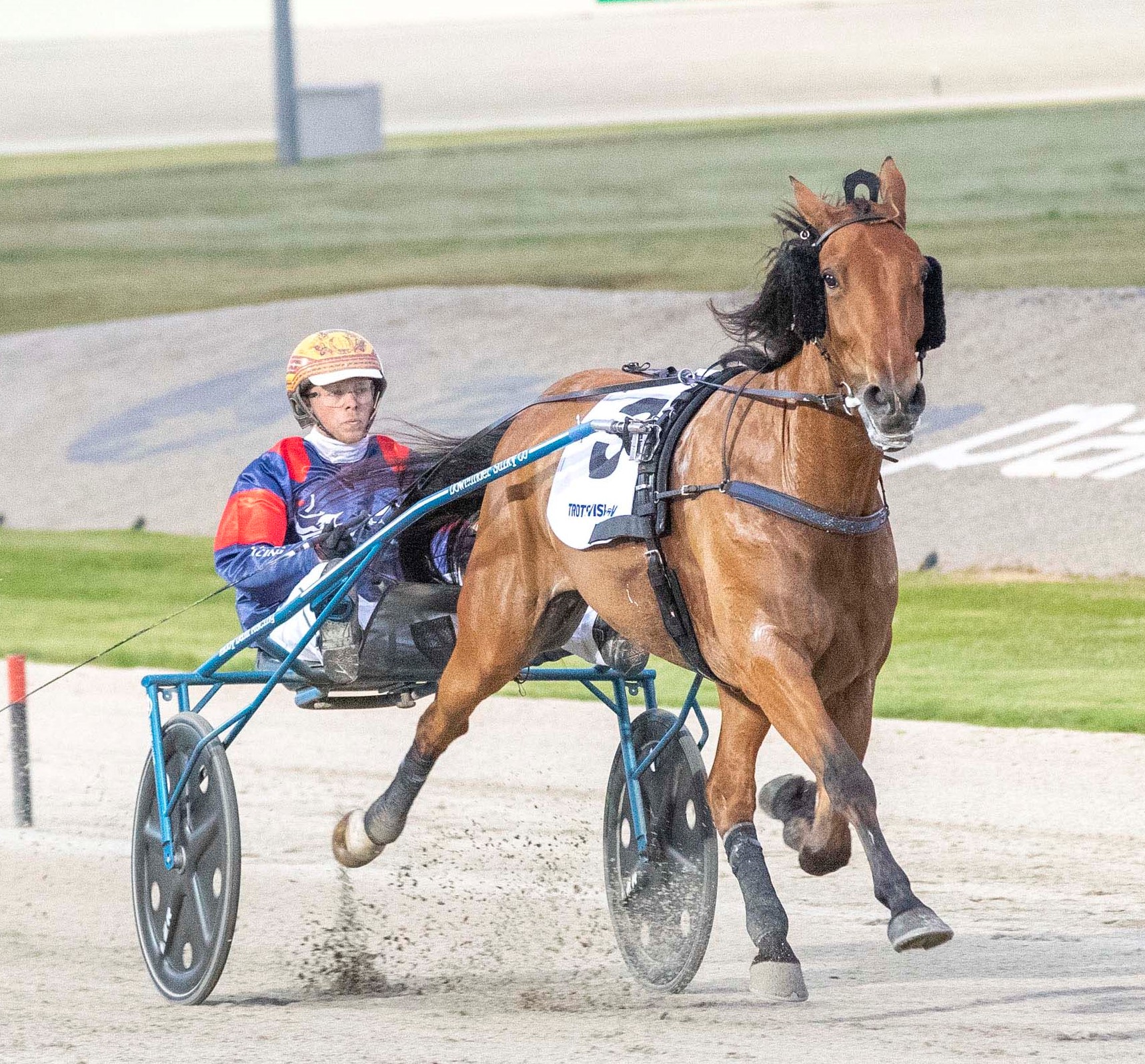 Im Ready Jet, the first ever trotter to complete the Breeders Crown sweep, is a daughter of the highly regarded French stallion Quaker Jet, and one of his first Australian crop, out of the NZ bred Im Ready Set (1:56.6), a winner at Melton and Menangle.
Im Ready Jet ranks as a half-sister to the triple Breeders Crown finalist Imsettogo (1:59.5).
Bred and raced by Pat Driscoll's Yabby Dam Farms, Im Ready Jet is four times removed from the influential American mare Diedre Hanover, ancestress of top trotters such as Monbet, Conon Bridge (Breeders Crown 2YO), Sunny Ruby, Diedres Pride, Aldebaran Eve and others.