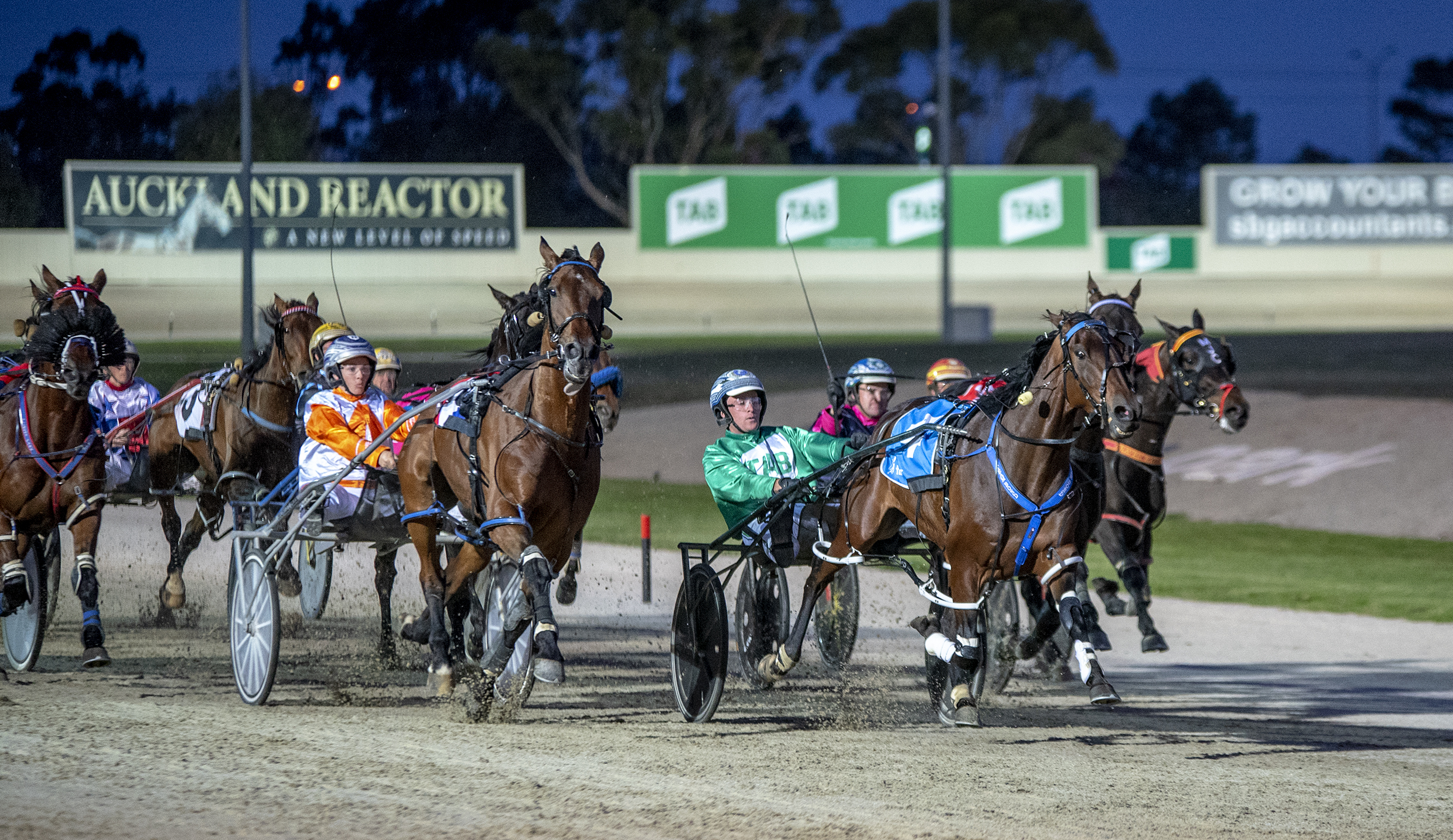 There's an art to having horses at the peak of their powers on the big stage, and Mark Purdon and Nat Rasmussen mastered it years ago.
Tonight at Tabcorp Park Melton the pair's brushwork was typically brilliant on the Tabcorp Park Melton canvas, producing a winning double from the opening three TAB Inter Dominion pacing heats with Spankem and Cruz Bromac.
Western Australian Galactic Star (pictured right, by Ashlea Brennan) claimed the other pacing heat for another well-known training partnership in Greg and Skye Bond, the six-year-old holding off local star San Carlo.
Galactic Star showing Australia how it's done!

1:54.1 from the top! #WAHarness https://t.co/FQqEZCfJR1

— RWWA Harness (@RWWA_Harness) December 1, 2018
Great run Galactic Star a win for @RWWA_Harness and @GloucesterPark !!! Terrific night of racing here for the @interdominion

— Cam Brown (@cambrown_) December 1, 2018
"I've got a lot of respect for San Carlo, he's one of the better horses in the series, so I thought 'if we hang on here we're pretty good', so I was so proud of him," Galactic Star's reinsman Todd McCarthy said.
"I think so," McCarthy said when asked if Galactic Star was a serious ID18 player.
"He's one of those horses if he gets a good draw he can certainly be in the money."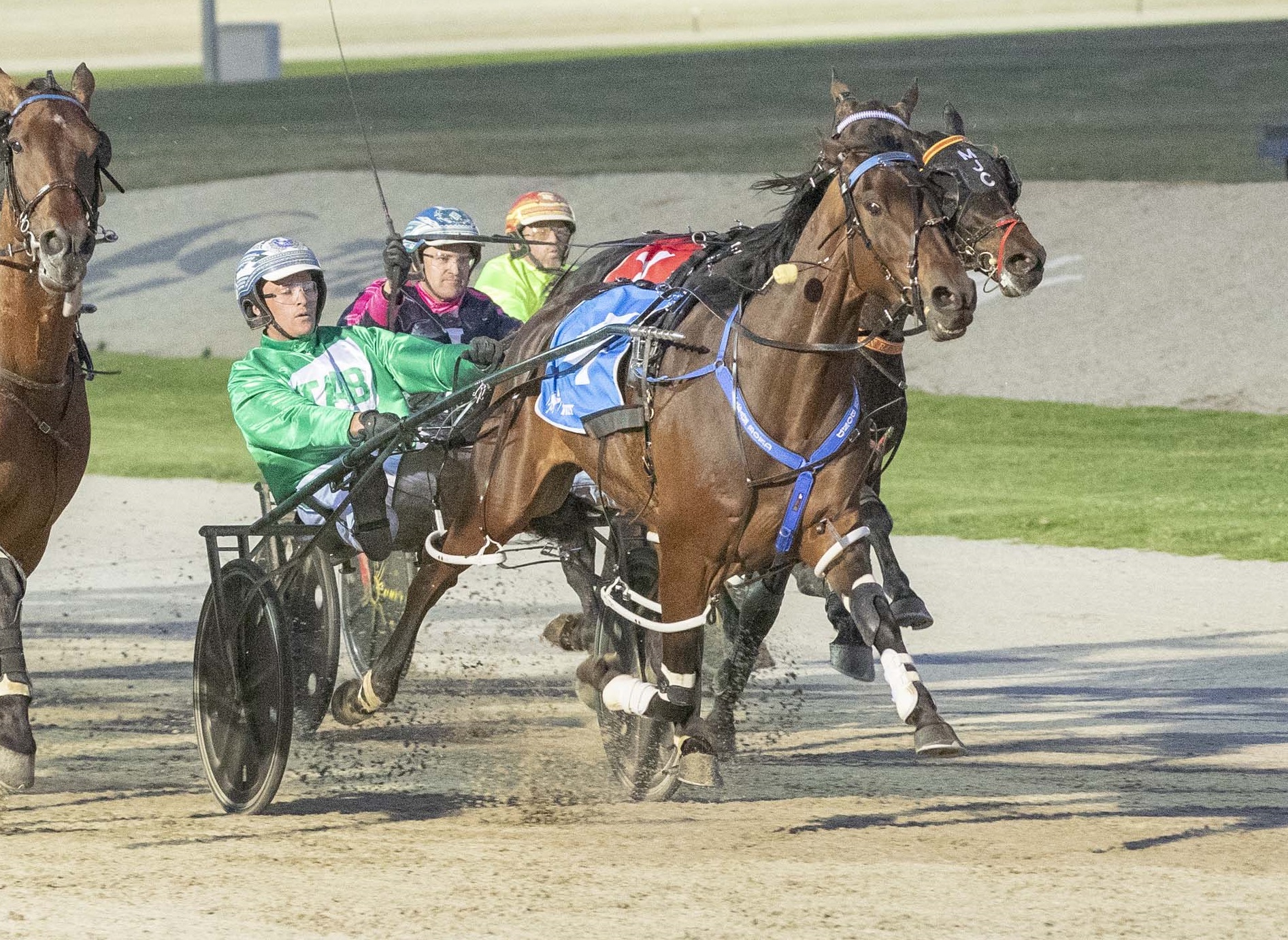 Galactic Star took up the running early with Mach Doro leader's back from the pole, while Bec Bartley took San Carlo to the chair for the final six furlongs.
At the finish just a neck separated Galactic Star (pictured right by Stuart McCormick) and San Carlo, the second horse losing no admirers, the winner rating 1:54.1.
Mach Doro boxed on for third ahead of Motu Meteor and Cant Refuse, both those long-shots securing important points for Kerryn Manning and Matthew Craven respectively.
Spankem – just a four-year-old – produced a 1:54.3 mile rate to win his heat by 3.2m over Im Pats Delight, while Tiger Tara got back and charged home late into third place.
Given Spankem is here with the four-year-old features front-of-mind – the Bonanza and the Chariots – how's he going to go once there?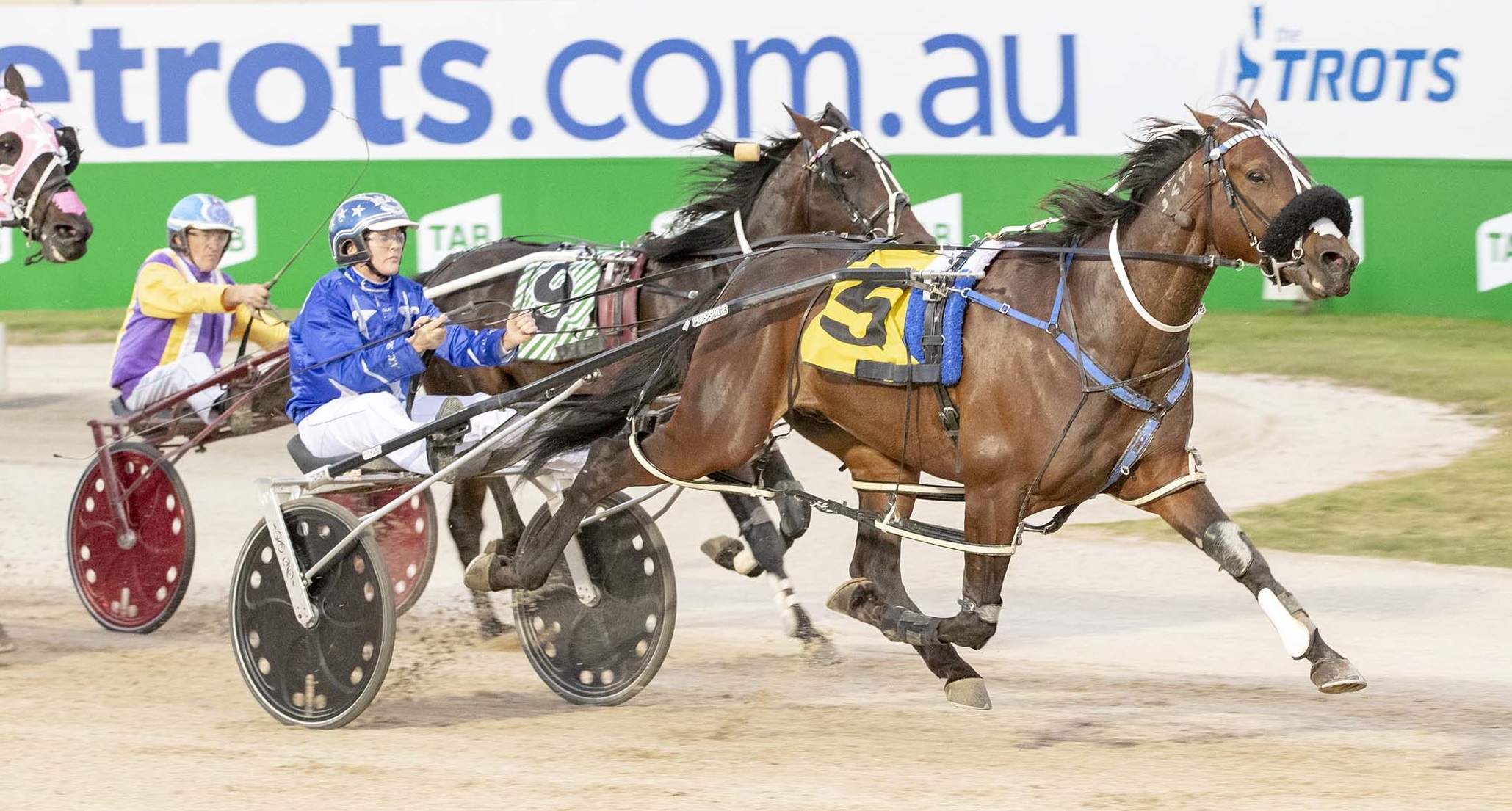 Todd McCarthy couldn't have been more proud of Tiger Tara.
"I was rapt with him."
"I couldn't have asked for any more from him. There was a bit of a breeze up the home straight so I was happy to drive him with a sit tonight."
My Alpha Rock finished in fourth place after initially leading – as promised by trainer Shane Tritton – from the pole, while Wrappers Delight lost no fans with his fifth placing.
The last heat of the night for the pacers was the quickest with Cruz Bromac taking up the running for Rasmussen and pacing 1:53.8 to score by 5.1m over Cash N Flow.
Series late entrant Maximan produced a big run to finish third despite his back-row draw and Our Uncle Sam was fourth.
The ID18 series rolls into Ballarat on Tuesday night before Cranbourne next Saturday night.
maximan great run.. great place odds

— Mr J.T (@tedjamm) December 1, 2018
@benkrahe book your accommodation - maximan will be in the #ID18 final

— BBC99 (@bbcarroll99) December 1, 2018
Save waiting in queues, book your tickets online at ID18.com.au