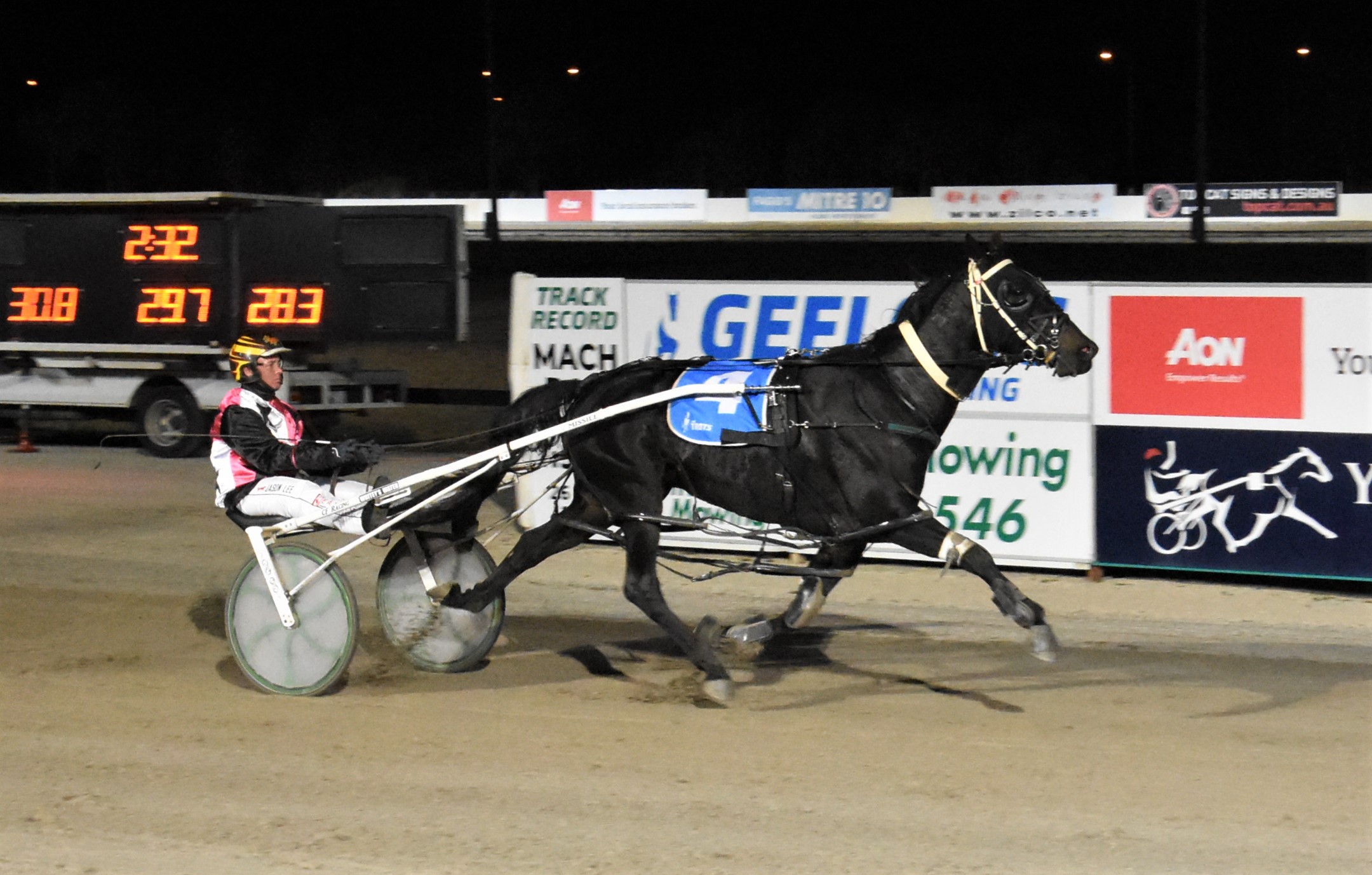 The 2021 Inter Dominion Championships is well and truly on the table for the exciting General Dodge, who has "pulled up pretty good" following his dominant win at Geelong on Saturday night.
The eight-year-old emerged from more than a year on the sidelines to take out the TAB Captain Sandy Free For All, where he left a quality field in his wake with a breath-taking sprint lane success.
It was just the son of Courage Under Fire's 19th appearance at the races and his first since the 2020 Ararat Pacing Cup, when he was knocked over approaching the home turn before finishing fifth.
A host of illness and injury issues have plagued the stylish brown gelding throughout his career, but trainer Mick Chircop told thetrots.com.au on Tuesday that he was "pretty happy" with his horse's condition following the weekend's performance.
Plans are now in motion for another start in the next "two or three weeks".
"I've probably got to have a look at the calendar and just see where I'm going to go and what the next plan of attack is," he said.
Looking long term, Chircop is keen to target some of the country's biggest races fully aware that time is against the horse. Specifically, this could include a tilt at the Inter Dominion Championships, which will be held in New South Wales late this year through November and December.
>> READ MORE: Bonnington: The thrill of what could be impossible to Dodge
"Let's say for instance if he's all good and well and there's an Inter Dominion series, I'd be more than happy to try and put him into it," Chircop said.
"You've sort of got to have a go, have a crack. If he's healthy and fit and he's conditioned well, I'd definitely be looking at it.
"I'm not saying he's the best horse out there, but with the right run he can knock off some nice horses.
"You have got to roll the dice and it's come to that point where I really can't look after him too much, just try and get him racing."
Saturday night's success was an emotional one for connections, with Chircop paying tribute to late part-owner John Lorensini, who passed away recently.
"When he crossed the line, I actually thought of him straight away," he said.
* picture courtesy of Claire Weston Photography
WATCH GENERAL DODGE'S WIN ON SATURDAY NIGHT AT GEELONG BELOW: