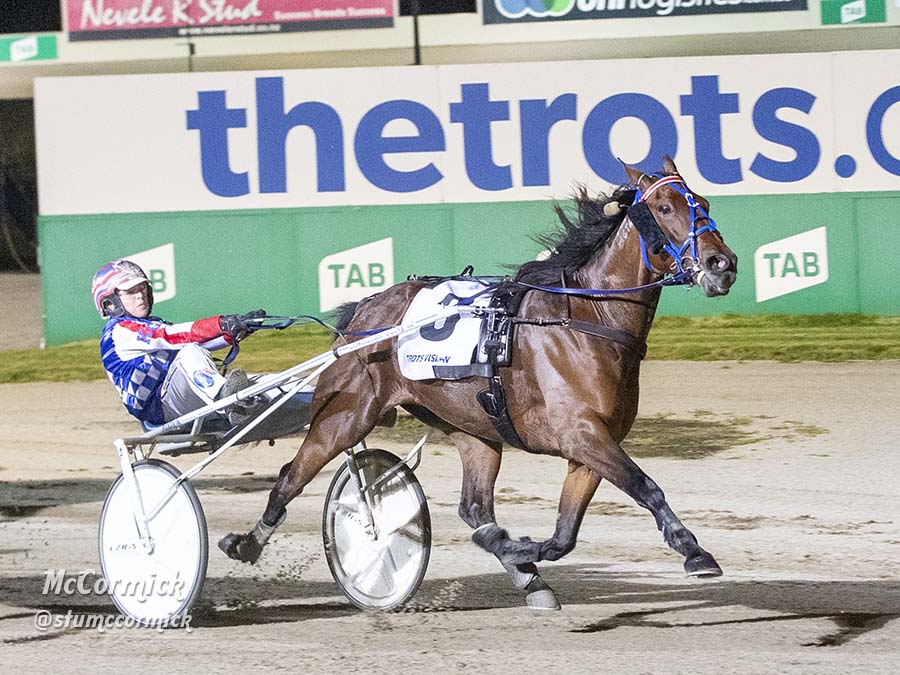 Reigning Victorian Horse of the Year Majestuoso is unlikely to set foot on a racetrack again until 2024.
Trainer Andy Gath told thetrots.com.au that his star squaregaiter was sidelined with a complicated leg injury and had been spelling for the last six to seven months.
Gath said the issue was hard to explain, but described it as a soft tissue problem.
"It's right at the bottom of the suspensory under the heel," Gath said.
"Where it was, it took a little bit of time to diagnose.
"He was never lame on it and he could have raced with it for one start, two starts, three starts, four starts… we don't know.
"It would have caused him grief and he probably wasn't quite at his best.
"He's going to commence a couple of months on the water walker within the next two weeks."
Majestuoso hasn't started since running third in the Group 1 Australian Trotting Grand Prix behind Just Believe in late February.
His 2022 season was something special and earned him Victorian Horse of the Year honours.
He competed in six Group 1 events and won five of them, with his only defeat coming when a narrow second to Just Believe in the Inter Dominion Trotting Championship Grand Final in December.
Among his haul was the Great Southern Star Final, the V L Dullard Trotters Cup, The Knight Pistol, Australian Trotting Grand Prix and Cranbourne Trotters Cup, with year-long earnings just shy of $400,000.
In all, Majestuoso is a winner of 27 races and more than $700,000 in stakes.