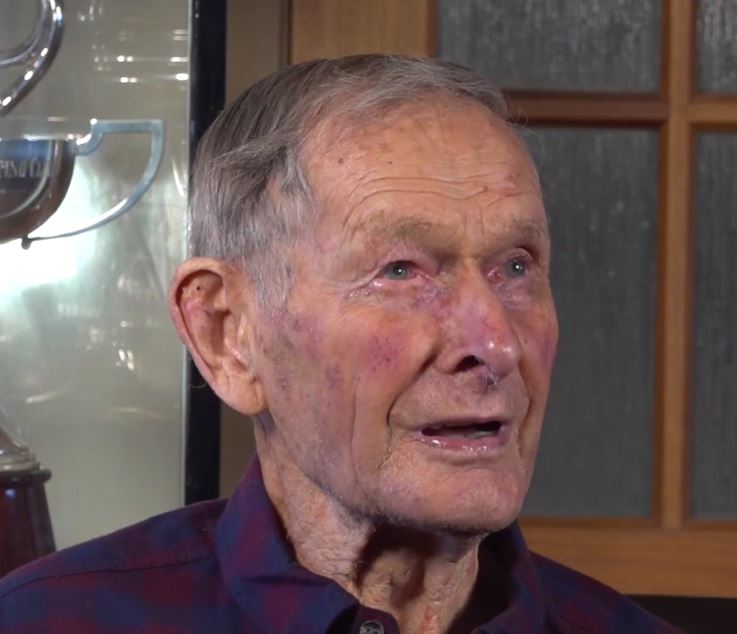 Eric Hurley's family will host a funeral service at Tabcorp Park Melton on Friday from 11am, with all welcome to join in celebrating the life of the revered trainer.
The harness racing industry is mourning the loss of the legendary trainer-driver, who died this week aged 93.
Vale Eric Hurley:
Hurley, who was born and grew up in South Australia before moving to Victoria after meeting wife Jeanette, is best remembered for his association with champion pacer Minuteman.
The horse won 30 races, including the Inter Dominion final in 1964, as well as the A.G. Hunter Cup in the same year and again in 1966.
Hurley, who lived most recently in Parwan, trained and drove other successful metropolitan performers such as Modulation, Ballon D'Essai, Dooga Delerga, In A Minute and Schemer.
He won his last race as a trainer and driver with Steaming at Geelong on January 3, 2012 at 84 years of age.
His great niece Alexandra Hurley said the Minuteman journey was one of the highlights of his life.
"He gave the horse everything and the horse gave him everything," she said.
"I think he was very well regarded and was someone lots of people learnt from and lots of people went to for help."
Eric Hurley was one of six children and a father of two, with son Jeff currently training out of the family's Parwan property.
Harness Racing Victoria (HRV) extends sincere condolences to the family of Eric Hurley.
CLICK BELOW TO WATCH ERIC RELIVE HIS INTER DOMINION WIN: