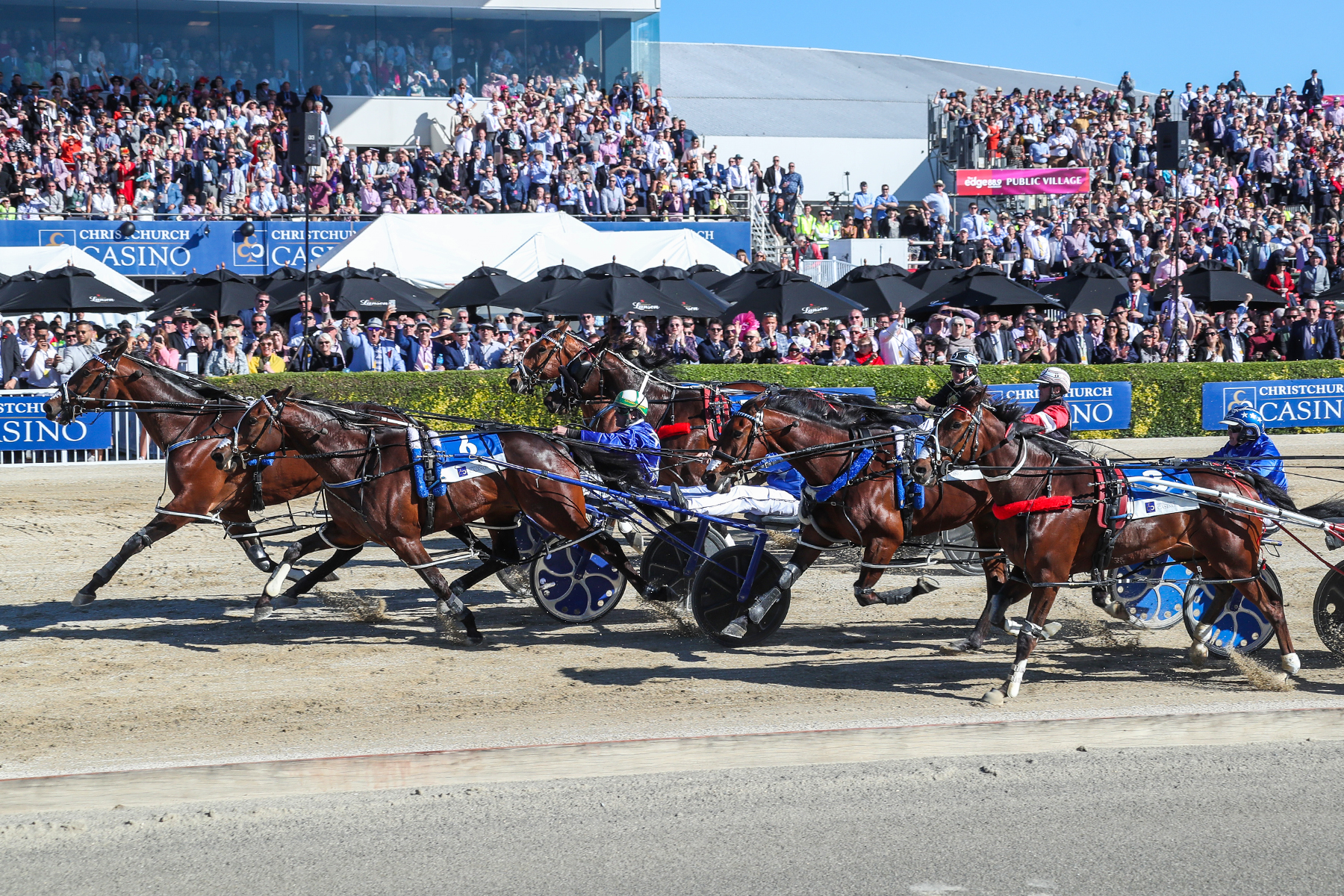 Champion driver Blair Orange will end the New Zealand season a happy man tonight, and that means no regrets over what 2019-2020 could have been.
Orange heads to Addington tonight expecting to win at least one race with Krug and hoping to add a few more to his season's tally of 218, which means he starts tonight exactly where he left last season - with 218 wins.
While those would be scarcely believable numbers for anybody else in harness racing, Orange has of course been higher, setting a national record 232 win for the season in 2018, a number that he almost certainly would have bettered this season but for Covid-19 and the two and a half months it cost harness racing.
But while he will fall maybe a dozen short of a new record, Orange has earned a personal best in maybe the even more important stakes won, his $2,439,122 earned heading into tonight nearly $40,000 more than his 2018 tally with tonight's stakes to come.
"I didn't know that," admitted Orange this week. "I hadn't thought much about it and I am not worried about the wins record either because while I probably would have broken it, it is my record any way.
"More important than both those those things is driving well for the owners and trainers who put me on.
"And I think I have done that. And I had that magic Cup week, as well which was pretty special."
That was when Orange won both our greatest race, the NZ Cup with the Victorian-owned Cruz Bromac (pictured) and the Dominion three days later with Habibi Inta, the dream double.
"To win the Cup is everybody's dream and it was special to do it for Mark and Nat (trainers), who have been huge supporters of mine," says the now 42-year-old.
"But to back it up a few days later in the Dominion, winning both on horses who weren't favoured to win, that was pretty amazing."
Add to that entering the 2000-win club and Orange has had a season to remember.
Of course it hasn't all be smiles and winner's circle photos for Orange in recent years, with the man now clearly established as the best in the business facing some serious challenges off the track.
We aren't allowed to write about them and to honest, if you are reading this you almost certainly already know what they are.
And while Orange may not be able to talk about those either but he can say the unique challenges galvanised him this season.
"I said to Lisa (wife) I want to go out and drive well to prove to people what I can do.
"That is how I started the season and then it grew. I drove well, got more confident and then got even better drives and was able to maintain a really high standard.
"So it had a snowball effect and when you are winning races and driving well for good people i can provide a distraction from other things.
"And that has been the story of my season. I think I have driven really well and I am proud of what I have achieved. So for all the challenges, I am happier now than I have been for a long time."
And winning a New Zealand Cup, the holy grail, what does that mean to a Canterbury boy?
"It is the most special, because nobody can take that away from me," says Orange.
Meanwhile, bookies aren't giving punters anything like the luxury odds they got last week about Self Assured at Addington tonight.
The New Zealand Cup favourite opened a remarkable $2.70 in his comeback race last Friday and sat parked to win, pacing his last 800m in 54.5 seconds.
He meets the same rivals tonight under the same conditions so should win but at the far shorter quote of $1.90 on opening.
Tonight's meeting also sees the return of former NZ Trotter of the Year in Sundees Son, who faces a huge task giving a race-hardened Majestic Man a start in the main trot.
GET PREPPED FOR TONIGHT'S RACING WITH BIG FISH LITTLE FISH: