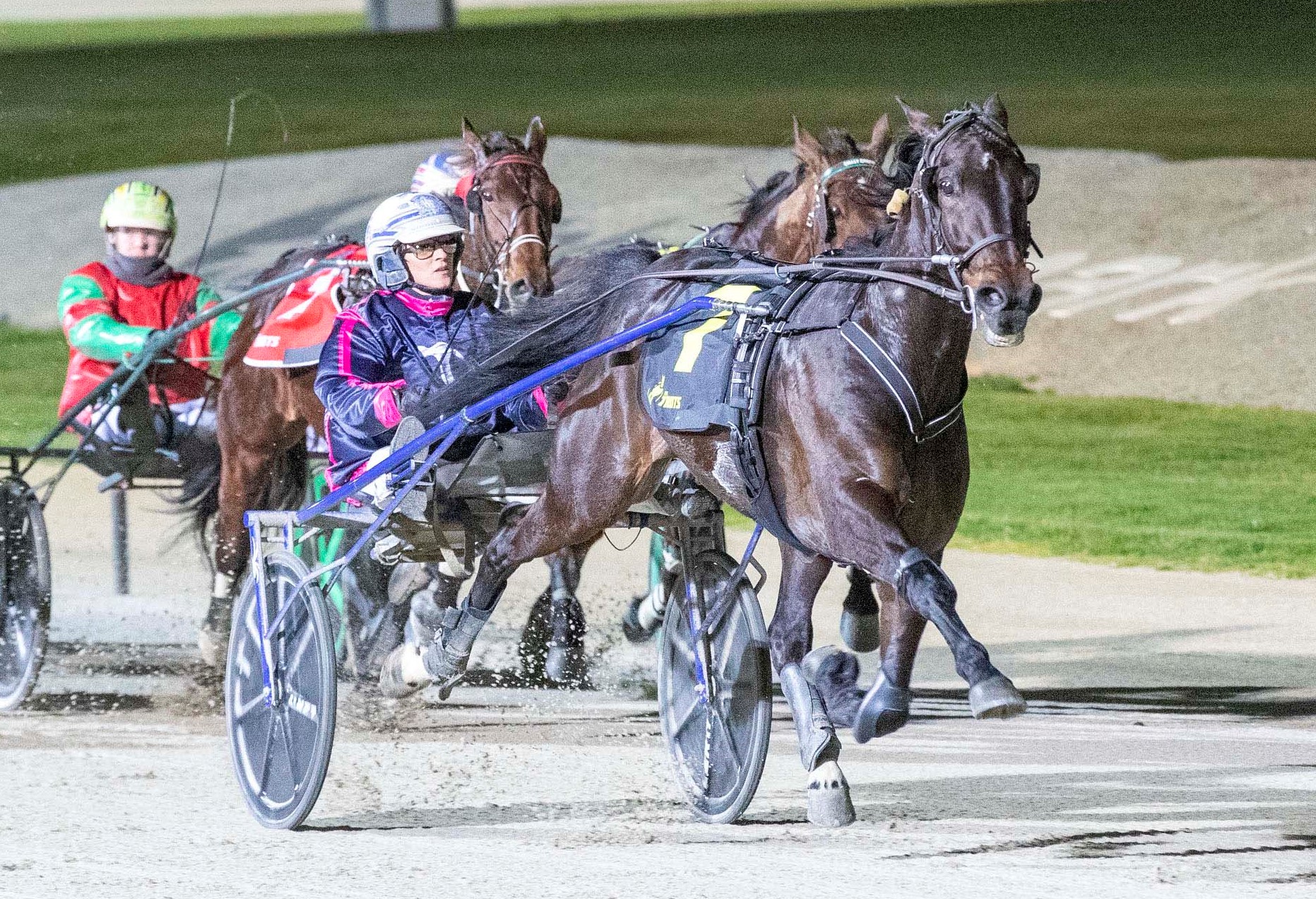 The race to find the next Group 1 star is less than three weeks away with the 2021 Australasian Premier Trotting Sale slated for Sunday, February 7, at Oaklands Junction.
With sale graduates winning five of the six Vicbred Super Series in December, the APTS sale continues its proud tradition as a first class source of Group, classic and cup winning trotters.
The sale, which was inaugurated in 2013, has produced no fewer than 19 $100,000 winners, 20 Group 1 winners, 10 Vicbred Super Series winners and six Breeders Crown champions.
Topping the list of money earners is Big Jack Hammer, who has earned $383,122 including wins in six Group One's including the Australian Trotting Grand Prix, Dullard Cup, Vicbred Home Grown Classic and SA Derby.
Next on the list is the Breeders Crown and Vicbred winner Cruisin Around ($291,592), followed by the dual Vicbred champion Endsino ($185,203), Fear Not ($175,395) and War Dan Destroyer ($174,887).
The Vicbred and Breeders Crown winner Kyvalley Clichy ($171,950), the dual Vicbred champion Aldebaran Eve ($158,508), Agent Maori ($149,985), the Vicbred winner Needabacardi ($141,032) and Itsgettingcalder ($140,564) round out the top ten money stake earners.
Keayang Livana ($130,930), the Vicbred and Breeders Crown winner, the Vicbred and Home Grown Classic victor Is That A Bid ($130,030), Greg The Great ($124,443), the dual Oaks winner Royal Charlotte ($120,105) and the Breeders Crown champion Kyvalley Kyrie ($100,251) are also among the sale graduates to top the six figure mark.
Other Vicbred champions sold at APTS sales have been Banglez, Dont Care and Majestical Belle, along with the Breeders Crown winner Cover Of Darkness and the Vicbred Home Grown Classic winners Alpha Male, Illawong Shimmer and Keayang Ignite.
To order a sale catalogue or to view the catalogue online simply click on the links on the website www.apgold.com.au