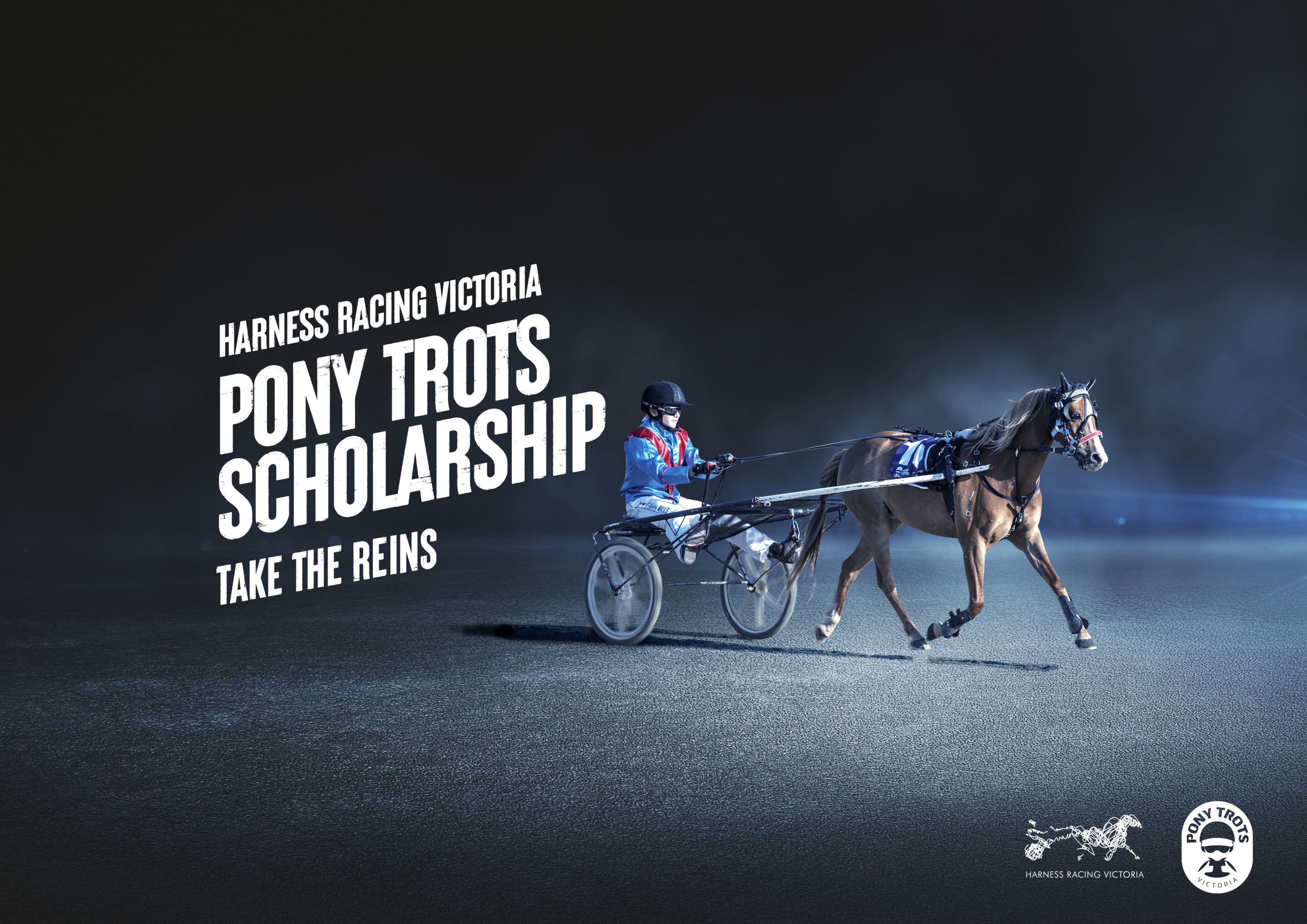 Harness Racing Victoria (HRV) is pleased to announce that applications for the 2020-21 Pony Trots Scholarships will open on Wednesday July 1.
The Scholarship program is a partnership between HRV and the Harness Training Centre Bendigo (HRTC), providing an opportunity for the successful applicants to participate in a training and mentoring program to give them a head-start to building a career in the harness racing industry.
The Pony Trots Scholarship program is designed to encourage young people involved in pony trots to consider harness racing as a career, formalise a pathway from Pony Trots to the professional industry, and offer financial support and mentorship for young people wishing to transition from Pony Trots to the professional industry.
To be eligible for the Scholarship applicants must be 15 years old or older, be a current Pony Trots participant or have participated in the Pony Trots in the last 18 months.
Scholarship recipients are required to hold a current Stablehands licence for a period of 12 months or apply for one with HRV, with appropriate assistance apply for a Grade C Driver licence with HRV, complete an approved accredited training course with HRTC, complete the training course in either a full-time or part-time capacity (depending upon individual circumstances), be prepared to act as an ambassador for Pony Trots and the Scholarship program.
Scholarship holders receive the following benefits:
Application fee for C Grade Drivers Licence waived (1 year only)
Fee free Certificate in Racing III in Racing or Certificate IV in Racing training course
Grant to purchase diver and/or horse gear required to commence a career (value to $2000)
12 months coaching and mentoring from a HRV approved A Grade driver
An accredited training course can be completed as part of year 11 or 12 and could contribute up to five units credit towards VCE or VCAL.
To apply applicants are required to create a short video answering the application questions that be found by clicking here.
The video must be submitted to Emma Prosser at HRV via email, WeTransfer, or any other media transfer program. Emma's email address is eprosser@hrv.org.au