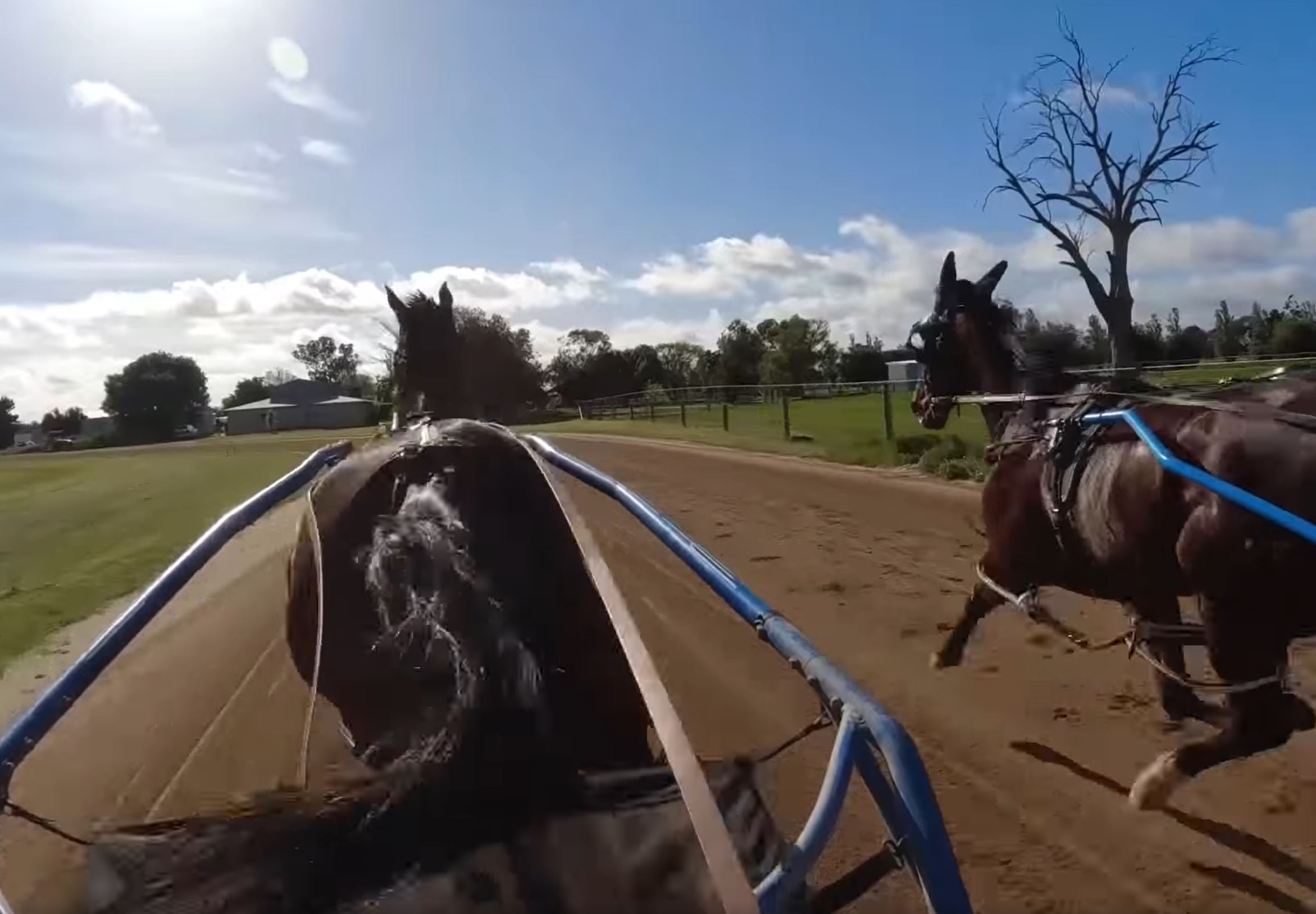 Step into the sulky for the crucial final fast-work that paved the way for a Grand Circuit celebration, with David Aiken putting the reins in trots fans' hands as Max Delight works towards eventual Pryde's EasiFeed Victoria Cup success.
The talented pacer had a disrupted preparation for Saturday night's $300,000 classic, with a foot abscess forcing his scratching from the preceding TAB Smoken Up Sprint.
The injury disrupted Aiken's normal pre-race routine, as he explained in an exclusive video shot by Paul Campbell for TrotsVision's Victoria Cup preview show on Saturday.
From the sulky, Aiken explained they would work across one heat for a mile-and-a-half last Thursday, a break from the regular routine that would see them work two heats on a Wednesday before a "little jog Thursday and a jog again Friday".
"We had a disrupted week as everyone probably knows with (Max Delight) having an abscess over the weekend," Aiken said. "He missed a day over the weekend with his work, so we went with him on Tuesday and are going back a mile-and-a-half with him today (Thusday)."
Max Delight worked with stablemate Major Bob and, according to his trainer – now a three-time Victoria Cup winner – he was "feeling good, he's sound, which I'm really happy about."
"It was a big worry during the week when you have a big race coming up and then last week missing that race was probably not the ideal preparation, but he got over it fairly quick."
And the rest is history, with Saturday night's cup seeing reinsman Chris Alford steer Max Delight to the top before handing up to Amazing Dream, laying in wait until the sprint lane opened to burst to a memorable victory.
WATCH: DAVID AIKEN IN THE SULKY BEHIND MAX DELIGHT AHEAD OF THE VIC CUP WIN