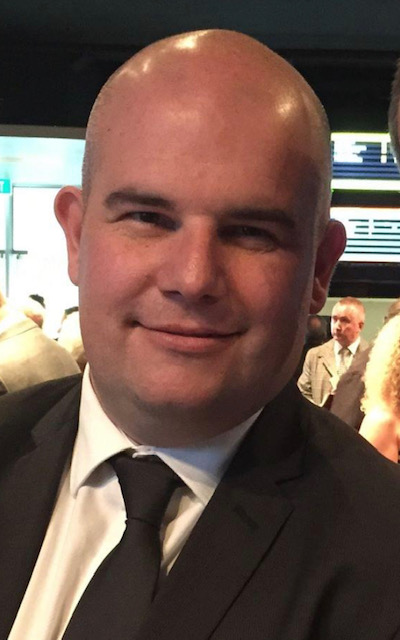 Steve Salter is a self-confessed trots fanatic and he's putting his love for the sport to a good cause.
Salter, or "Pogga" as he is affectionately known, is backing the WomenCan Team Teal cause quite literally.
The 43-year-old has picked out Kerryn Manning as his driver to follow and has been placing $10 win bets on every horse she partners through the campaign period, which started on February 1. If she wins, the profits go to the Team Teal tally, if she gets beaten, then Salter wears the loss.
"I just love what (Team Teal founder) Duncan (McPherson) is doing," Salter said.
"I'm a pretty similar age to Kerryn so I've followed her for her whole career and won plenty of money off her with horses like Arden Rooney.
"I followed her when she was going really well with Ananz and those sort of horses...
"I thought why not? I'll support Kerryn this time around."
Manning has piloted seven winners with a little under two weeks to go until the 2021 campaign comes to an end on March 14. This has built a nice kitty of $241 for the cause.
"I'm trying to find the best odds I can find, it's usually the tote," he said.
"Any profits I make I just whack that into a Team Teal account."
Salter is a punter, owner and co-founder of the popular Harness Charity Challenge, which fires up every October.
Jodi Quinlan, Kate Gath, Manning and Jackie Barker are once again ambassadors for HRV's joint venture with the Australia New Zealand Gynaecological Oncology Group.
Between February 1 and March 14, all female drivers in Victoria will wear teal pants to raise awareness and much-needed funds for ovarian cancer research and programs.
For every winner they pilot, HRV and wagering partner Tabcorp commit $200 each to deliver $400 towards key initiatives.
So far, close to $30,000 has been raised in Victoria alone, with the campaign also in action right across Australia and New Zealand.
Team Teal was created by McPherson OAM, who lost his wife Lyn to ovarian cancer in 2010.