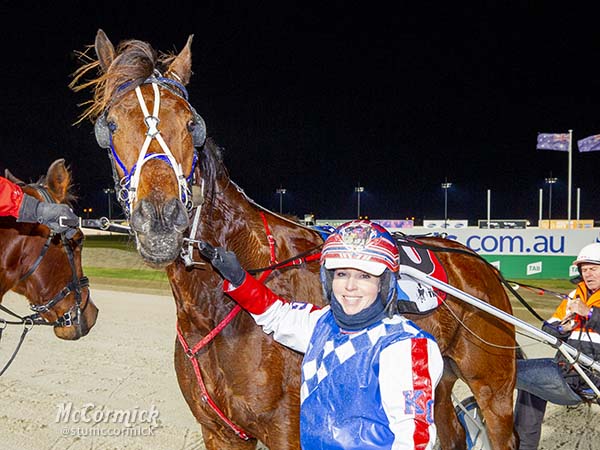 While much of the racing world's in a fervour for an impending clash of two pacing firebrands, a high-class trotting duel has broken out with another chapter to be written at Shepparton tonight.
All the elements are there as the electrifying but sometimes enigmatic Wobelee prepares for round three against his powerful foe McLovin in the Your Sold Real Estate Trot, which streams on Trots Vision at 8.35pm.
Round one at Melton on July 4 saw Wobelee advance from the one-one to the breeze in the final lap to park McLovin three-wide, with the latter powering to the line to win while Wobelee paid for previous effort.
Round two followed at Ballarat on Saturday when Wobelee, seemingly stronger for his two runs this campaign, was made to bide his time in Chris Alford's hands, with McLovin parking outside Sundons Courage for the trip. Alford waited for the final 600 metres before exposing Wobelee, who grabbed the half-length he needed to win.
On both occasions Nephew Of Sonoko has been brilliant and tonight Magicool, My Skypocket and Scallywag Sam will also have their supporters, but the Group 1 stars remain the headliners.
McLovin's reinswoman Kate Gath is certainly well aware of the capabilities of her lead rival.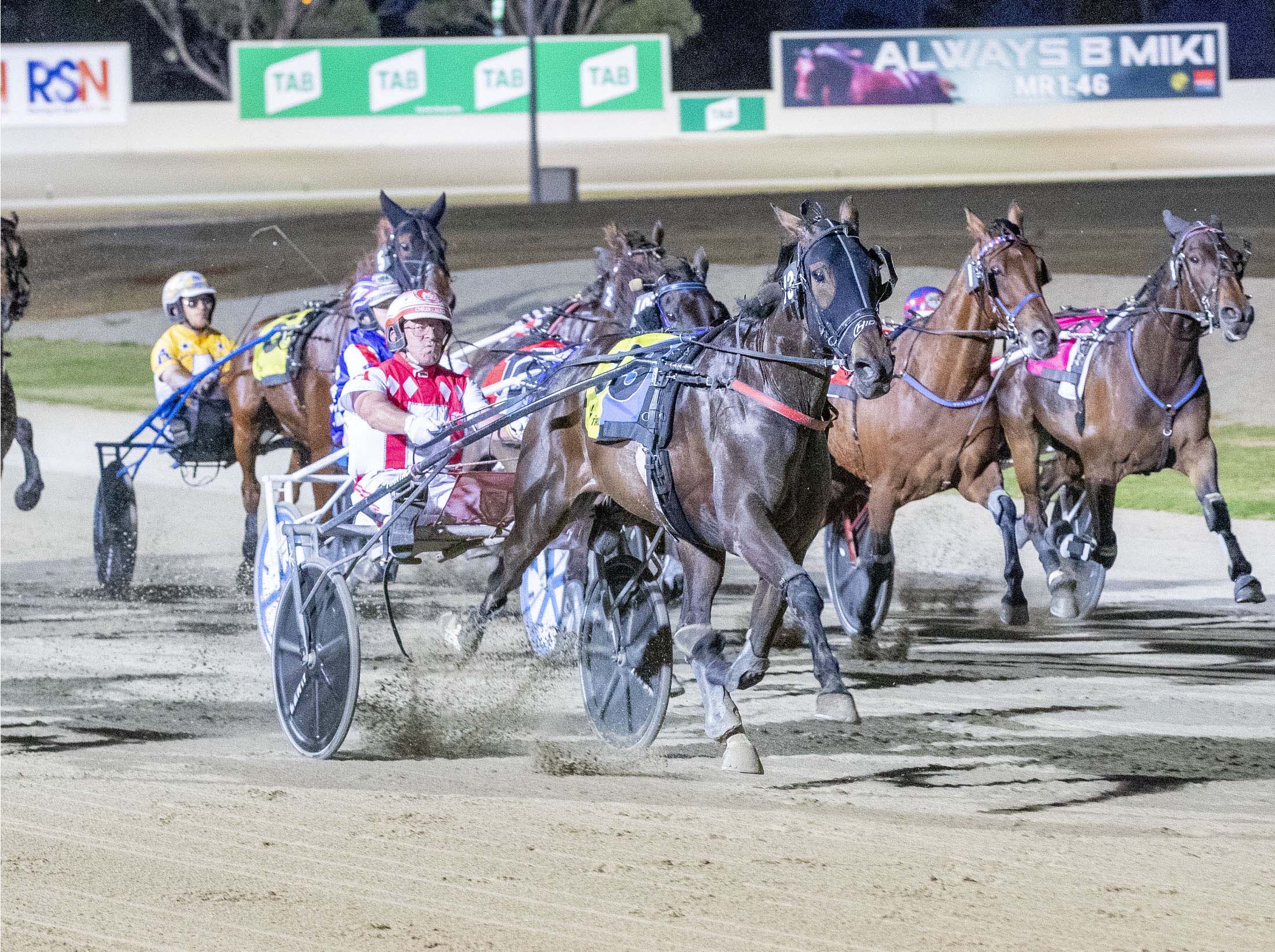 "I obviously rate Wobelee very highly, he could end up a bit of a thorn in our side, especially as he's going to draw better than us for a little while yet," she told Trots Talk.
Tonight Magicool separates Wobelee in gate five and McLovin in gate seven, giving Alford the initial advantage over the middle distance trip.
However, in their previous two meetings it's been the horse saved for the last run who's succeeded.
"At Ballarat last week I was planning on going back on McLovin, but then I saw Wobelee didn't go forward I thought I would chance my arm and have a look for the front," Gath said. "Unfortunately it wasn't there. I was still happy with his run.
"It will be a great showdown, but it's probably going to be a lot of the time whichever horse gets the easier run, we will have to wait and see."
And trainer Andy Gath and reinswoman Kate may soon have another competitor snapping at the heels of the leading trotters, with C K Spur attempting to go two from two in Australia in tonight's Saddleworld Shepparton Trot (rating 67-79).
"He's raced a lot of the best horses in New Zealand, he's quite seasoned," Kate said. "I was pretty happy with him at Bendigo, I thought he got to the line pretty good and did a good job to beat the leader in that race.
"Hopefully he can get the job done again this week. He has got a bit of a tricky draw again, but he is good enough to make his own luck and still win."
The camp also has Morgan Mylee in the Cottrell Electrical Trot, Miss Hartley in the Barastoc Pace and Scallywag Sam in the feature trot, but will be an absentee from the headline TAB Long May We Play Pace after the scratching of Eureka.
Lochinvar Art, who Gath labelled "a great horse" and "there might not be any better", steps out at 8.05pm and will be a short price despite the presence or Sirletic and San Carlo.
TALKING TROTS ON SENTRACK: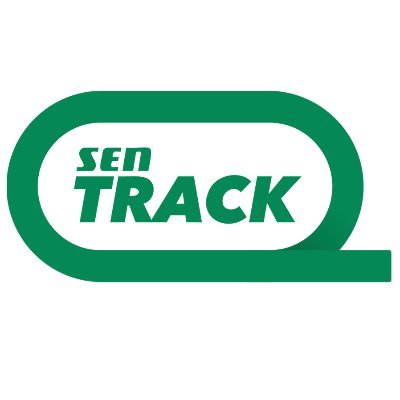 Join hosts Blake Redden and Toby McKinnon as take us through tonight's Shepparton racing on SENTrack on 1593AM in Melbourne, 1539AM in Sydney, 657AM in Perth, 801AM in Gosford, 96.9FM in Ingham, 99.1FM in Atherton and 1575AM in Wollongong.
Click here to listen live and for links to download the SEN app.

TUNE IN
at
TABCORP PARK MELTON
First Race: 5.03pm Last Race: 9.03pm
Host/Racecaller: Lachie McIntosh and Paul Campbell will live and extended coverage from the parade ring to the winners' circle.
Trots Vision: WATCH LIVE
SEN Track: WATCH LIVE
RSN 927: LISTEN LIVE

BLAKE REDDEN ON SHEPPARTON
R1: ALABAR PACE
EARLY SPEED:
3 (Potential leader) + 1
SELECTIONS:
JAMIESON STEELE (10), REGULUS (1), IZZY JOLIE (4), OUR AMERICAN PRINCESS (5).
RATINGS:
10 / 1 / 4 / 5 / 3 / 9 / 7 / 11 / 8 / 6
SUGGESTED BET:
JAMIESON STEELE (10) To Win

This week's winners sired by Woodlands Stud stallions
Patronus Star by American Ideal out of Star Command at Pinjarra
Virgil by Sweet Lou out of Pacing Delight at Albion Park
Copperfield by Bettor's Delight out of Tricky Woman at Albion Park
Perishing by American Ideal out of Sunset Soky at Cranbourne
Something Bettor by Bettors Delight out of Distant Memory at Cranbourne
Miss Blue Glory by American Ideal out of Caribbean Blue at Cranbourne
Weewah by Bettor's Delight out of It's My Style at Gloucester Park
Starlight Brigade by Bettor's Delight out of Smithies Delight at Gloucester Park
Soho Brandenburg by Bettor's Delight out of Soho Berlin at Shepparton
American Lightning by American Ideal out of Zest Philly at Invercargill
Yankee Party by American Ideal out of Surprise Party at Invercargill
Pott Luck by American Ideal out of Pepper Potts at Cambridge