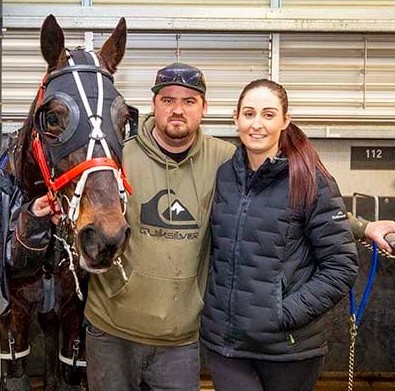 A 54-metre thrashing of his rivals in a faultless trotting display as a two-year-old looked to be the start of a promising career for young squaregaiter Ollie Jack.
But that success in early 2019 seems like an eternity ago for Berringa trainer Beau Tindale, who has been desperately searching for the key to unlock the horse's potential once again.
Since that debut success, the son of Peak has raced 10 times for nothing better than a couple of third placings in Ballarat.
Tindale, who trains in partnership with his wife AJ, said Ollie Jack was spelled after his second run due to serious hematomas in his legs and was not seen again at the racetrack until February this year.
"We couldn't push on after that and so we put him in the paddock and waited for them to heal up and come good," he said.
"He's been a little disappointing since. He's a hard horse because I still believe he's got it. Last start (at Melton) it was a better run for him, but there's still something holding him back.
"Sectionals and times he can run at home, a couple of times there I thought he was pretty well right and he will let me down at the races."
Despite some heavy defeats in his past three outings - by a cumulative total of more than 200m - Tindale is optimistic of his horse's chances in tonight's Terang Co-Op Trotters Handicap.
"I changed a bit of work around with him from his last run and he hasn't raced for a few weeks. I'm pretty confident he will go a lot better this week to be honest," he said.
"I've worked him completely different to how I normally work him, his fitness has improved dramatically and one thing I wasn't able to do before with him was give him the work I thought he needed because he would go off his feed.
"I slowly increased it up to him and gradually got him to where I wanted to be working him and his work last week and going into this race has been really good. I'm just hoping he can run a better race for us."
Ollie Jack is named after the son of owner-breeder Adrian Chattenton, who is Beau's brother-in-law.
The Tindales have two other runners on tonight's card with Spacewriter engaged in the South West Conveyancing 3YO Pace and Rosarito Miss in the Betta Home Living Horsham Pace.
"I'm pretty confident in all three horses that they are fit and ready to run a big race (tonight). We just need a bit of luck in racing," Tindale said.
TALKING TROTS ON SENTRACK: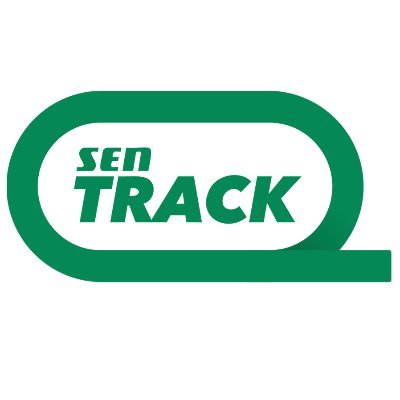 Join hosts Blake Redden and Michael Howard as they talk trots from 11am-1pm on SENTrack on 1593AM in Melbourne, 1539AM in Sydney, 657AM in Perth, 801AM in Gosford, 96.9FM in Ingham, 99.1FM in Atherton and 1575AM in Wollongong.
Click here to listen live and for links to download the SEN app.

TUNE IN
at
SHEPPARTON
First Race: 12.43pm Last Race: 4.53pm
Host/Racecaller: Lachie McIntosh.
Trots Vision: WATCH LIVE
SEN Track: WATCH LIVE
RSN 927: LISTEN LIVE
TUNE IN
at
TERANG
First Race: 6.03pm Last Race: 9.30pm
Host/Racecaller: Rob Auber.
Trots Vision: WATCH LIVE
SEN Track: WATCH LIVE
RSN 927: LISTEN LIVE

CRAIG RAIL ON SHEPPARTON
R4: ROCK N ROLL HEAVEN PACE
EARLY SPEED:
1 (likely leader), 7
SELECTIONS:
PADDINGTON CENTRAL (8), COBIE HALL (1), ZARAS ALL GOOD (10), JILLIBY ROY (7)
RATINGS:
1, 8 / 10 / 7, 9 / 2, 5
SUGGESTED BET:
Trifecta 1,8/ 1,8,10/ 1,2,5,7,8,9,10 (Cost $20)
CRAIG RAIL ON TERANG
R7: NAT'S RUGS & HARNESS HORSHAM TROTTERS HANDICAP
EARLY SPEED:
2 (possible leader), 1, 3
SELECTIONS:
KEAYANG LIVANA (5), GUS AN MAORI (8), LITTLE YANKEE (1), THE PENNY DROPS (7)
RATINGS:
5 / 1, 8 / 2, 7 / 6 / 3
SUGGESTED BET:
KEAYANG LIVANA (5) each way

This week's winners sired by Woodlands Stud stallions
Bettor Twist by Bettor's Delight out of Twist And Twirl at Addington
Italian Lad by Bettor's Delight out of Delizioso at Addington
Ultimate Offer by Bettor's Delight out of Dream Offer at Gloucester Park
Chicago Bull by Bettor's Delight out of Chicago Blues at Gloucester Park
Otis by Sweet Lou out of Janet Gai at Gloucester Park
Cruz by American Ideal out of Close To Heaven at Albion Park
Subtle Delight by Bettor's Delight out of Mickettee at Albion Park
Escalera by Bettor's Delight out of Lislass at Albion Park
She's All The Craze by Crazed out of Kylie Ree at Addington
Midfrew Luisianabeau by American Ideal out of Lulabelle Midfrew at Addington
Soho Bollinger by Bettor's Delight out of Soho Champagne at Bendigo
Life's Delight by Bettor's Delight out of Life On The Line at Pinjarra