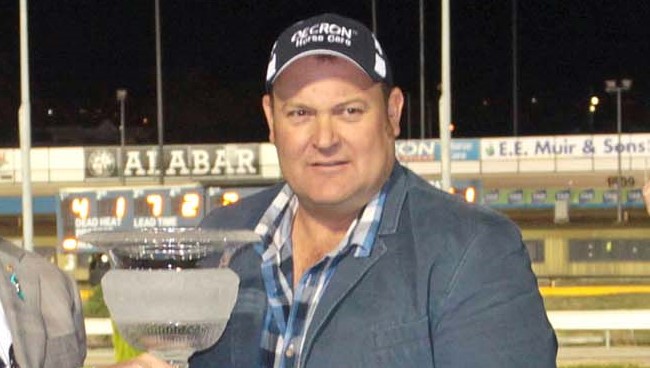 Top trotting trainer Brent Lilley is pleased with the progress his talented mare Tailored Elegance has made as she embarks on a second racing preparation in Australia.
The daughter of Muscle Hill arrived in Victoria with significant hype after some great early form in New Zealand - including victory in the Group 2 Haras des Trotteurs Sires Stakes 2YO Championship - but has only been able to win one race on our shores.
After a nice break through the back end of last year, following a fourth placing in the Group 1 Breeders Crown Series 3YO Trotting Fillies Final, Tailored Elegance returned with a stylish second to the highly-talented President Roydon at Tabcorp Park Melton on February 5.
Lilley said Tailored Elegance was pleasing him much more as a four-year-old and rated her a good chance of success in Wednesday night's Lyn McPherson Memorial Breed For Speed Gold Series second heat.
"She just had a lot of seasonal trouble last time and it took her a while to settle in," the Bolinda trainer said.
"Since she's had a spell and come back, she seems much better.
"She's drawn handy (barrier four) so she should get a pretty good run handy to the pace. With that first-up run under her belt, I think she'll be very hard to beat."
The first heats of the Breed For Speed were held at Shepparton last week, with qualifiers (first five across the line plus emergencies) to progress to feature finals at Tabcorp Park Melton on February 27.
The three Breed For Speed series categories are:
Gold - for horses with a NR of 67+
Silver - for horses with a NR 52-66
Bronze - for horses with a NR up to 51
The Gold final is classed as a Group 1 worth $50,000, while the Silver is a Group 3 carrying $24,000 prizemoney and the Bronze is worth $14,000.
Also on February 27 will be the Need For Speed Prince and Need For Speed Princess finals, both at Group 1 level for the three-year-old trotters. A single heat for each series will be run at Ballarat this Thursday.
The Tabcorp Park Melton meeting at the end of the month is headlined by the $100,000 Group 1 Australian Trotting Grand Prix – part of the Aurora Australis series - and the WomenCan Team Teal 'Night at the Trots' function.
TALKING TROTS ON SENTRACK: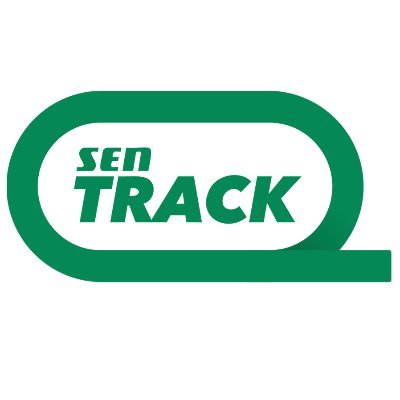 Join Jason Bonnington from 11am-1pm each weekday for Trots Life on SENTrack, which airs on 1593AM in Melbourne, 89.1FM in Muldura, 1539AM in Sydney, 1053AM in Brisbane, 1620AM on the Gold Coast, 657AM in Perth, 801AM in Gosford, 96.9FM in Ingham, 99.1FM in Atherton and 1575AM in Wollongong.
Click here to listen live and for links to download the SEN app.

TUNE IN
at
BENDIGO
First Race: 6.14pm Last Race: 10.49pm
Host/Racecaller: Lachlan McIntosh.
Trots Vision: WATCH LIVE
SEN Track: LISTEN LIVE
RSN 927: LISTEN LIVE

CRAIG RAIL ON BENDIGO
RACE 6: THANK YOU BENDIGO GREYHOUNDS PACE
EARLY SPEED:
3 (likely leader) 1,2
SELECTIONS:
MUSCLE UP MAJOR (12), ALTE (3), ROCKS ARNT PETS (10), ONECROWDEDHOUR (9)
RATINGS:
3, 12/ 9, 10/ 8/ 7, 11, 13/ 1, 2
SUGGESTED BET:
MUSCLE UP MAJOR (12) each way

This week's winners sired by Woodlands Stud stallions
Ruby Baby by Bettor's Delight out of Mamunia at Newcastle
Hidden Delight by Bettor's Delight out of Hidden Jewel at Newcastle
Sky Diamond by American Ideal out of Sky Beauty at Newcastle
Delightful Jazz by Bettor's Delight out of Hotinthecitytonite at Melton
Tasty Delight by Bettor's Delight out of Gentle Audrey at Menangle
Stylish Memphis by Bettor's Delight out of Memphis Melody at Menangle
Our Shelly Beach by Sweet Lou out of Superdeal at Bunbury
Texas Tiger by American Ideal out of Tiger Dion at Bunbury
My Sweet Deal by Sweet Lou out of American Sweetheart at Bunbury
Dominus Factum by American Ideal out of Nikki's Delight at Bunbury
Northview Hustler by Bettor's Delight out of Northview Desire at Albion Park
Mufasa by American Ideal out of VC Windermere at Pinjarra