When the mobile gates open for the start of Saturday's Catanach's Jewellers Markovina Free For All at Tabcorp Park Melton, trainer Geoff Webster will be hoping his charge Majestic Cruiser can get one off the fence as quickly as possible.
While David Aiken's duo, Malcolms Rhythm and Sirletic, will be hard to beat in the 2240m race - one of the main features on the card at Trots HQ - Webster says his horse has the ability to be in the finish with the right run.
"(Malcolms Rhythm) is the class horse of the field and he's drawn one so he is going to be the horse to beat," Webster said.
"From four I think we will have to drive positively early - he should be able to hold his own early and just get into the running line.
"I wouldn't say he is quick enough to lead any of them, but as long as we get one-off at some stage he should be fine."
The Bannockburn trainer said his six-year-old Art Major gelding - whose form was impressive before struggling in the Terang Co-Op Pacing Cup on February 20 - had pulled up well from that latest run.
"He is fine; he's a strange sort of horse, if he's out wide and struggling a bit he doesn't put in all that well," Webster said.
"But if he gets the right trip and gets into it at the right time, he is quite capable of matching it with the better ones."
Webster, who has won more than 1600 races and $10 million in prize money during a training career stretching back into the late 1980s, said he had about 14 to 15 horses in his stable at the moment.
Among them were quite a few promising youngsters, he said.
"From my three-year-olds, I like Bromwich, a three-year-old trotter now. He ran second in the Breeders Crown final, so he's a horse that should step up," Webster said.
"I have three or four two-year-olds that go okay. Major Major is one of those - I think he's a nice handy horse. Another one is Dougs Diva. She ran fourth the other night having her first start, I think she'll be competitive in most races.
"I have also got Stingray Tara ready to go again. He's a nice handy metropolitan horse, he should be quite competitive as well.
"I am quite happy with the team I have got and in the next six months we will find out if they are as nice of horses as I think they are."
TALKING TROTS ON SENTRACK: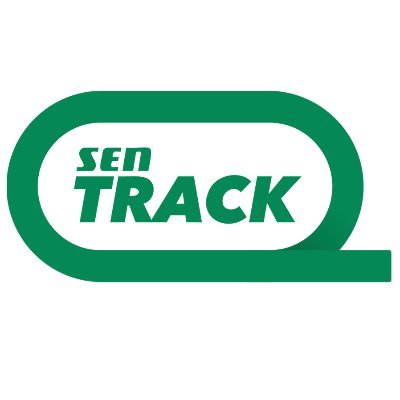 Join Jason Bonnington from 11am-1pm each weekday for Trots Life on SENTrack, which airs on 1593AM in Melbourne, 89.1FM in Muldura, 1539AM in Sydney, 1053AM in Brisbane, 1620AM on the Gold Coast, 657AM in Perth, 801AM in Gosford, 96.9FM in Ingham, 99.1FM in Atherton and 1575AM in Wollongong.
Click here to listen live and for links to download the SEN app.

TUNE IN
at
TABCORP PARK MELTON
First Race: 5.34pm Last Race: 10.44pm
Host/Racecaller: Dan Mielicki.
Trots Vision: WATCH LIVE
SEN Track: LISTEN LIVE
RSN 927: LISTEN LIVE

JASON BONNINGTON ON TABCORP PARK MELTON
RACE 9: DEL-RE NATIONAL FOOD GROUP PACE
EARLY SPEED:
1 (Likely Leader) + 2,5 + 4
SELECTIONS:
DELIGHTFUL MIA (1), KEAYNAG DESTINY (8), JILLIBY ADORE (5), ERROR (2)
RATINGS:
1 / 8 / 5 / 2 / 10 / 4 / 7 / 9 / 3 / 6
SUGGESTED BET:
Flexi Exacta: 1,8/ 1,2,5,8 ($30 gets 500%)

This week's winners sired by Woodlands Stud stallions
Krug by Bettor's Delight out of Champagne Dreams at Auckland
Copy That by American Ideal out of Lively Nights at Auckland
Random Jude by Pegasus Spur out of That's Random at Ashburton
My Ultimate Chevron by Sweet Lou out of Bet I Can at Ashburton
Mabalene by American Ideal out of Tuapeka Christa at Ashburton
Ideal World by American Ideal out of World Of Dreams at Albion Park
Larry Lincoln by Sweet Lou out of Yolo at Albion Park
Stylish Memphis by Bettor's Delight out of Memphis Melody at Menangle
Anntonia by Bettor's Delight out of Perfect Penny at Menangle
Tasty Delight by Bettor's Delight out of Gentle Audrey at Menangle
Tiger Royal by Sweet Lou out of Yolo at Northam
Im Anothermasterpiece by Bettor's Delight out of Elegant Art at Boort