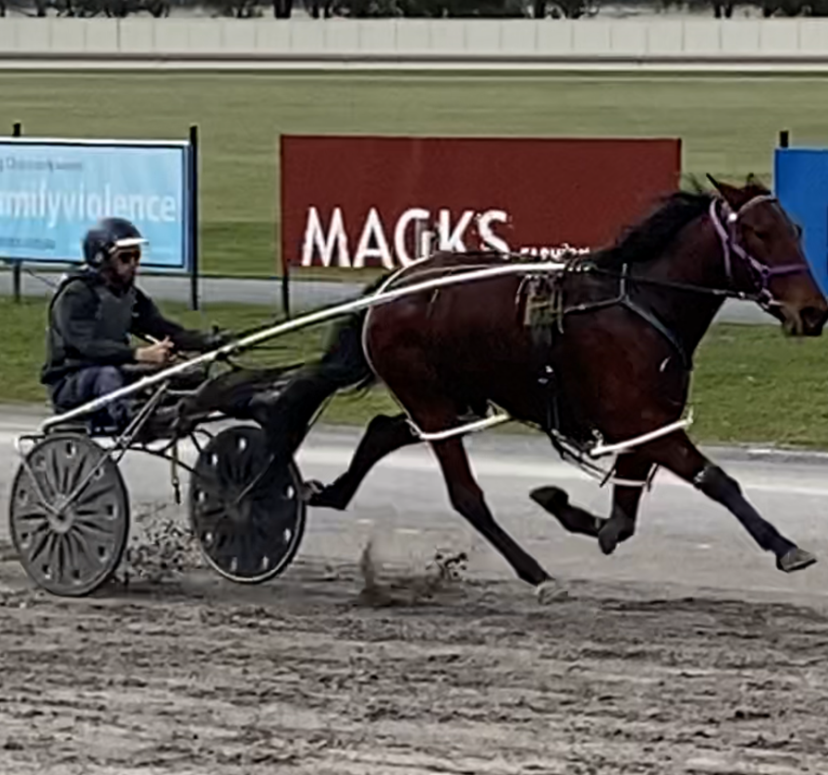 Putting the best laid plans into practice is producing dividends for trainer Gerard Jamieson, whose strike rate's unblemished in 2019-20 and he looks well-placed for further success at Bendigo tonight.
With victories from all three of his starters, Jamieson will be hoping Lookin Fresh keeps the good times rolling in the Alabar Bloodstock 3YO Pace, which streams at 5.37pm on Trots Vision.
"I have learned not to have too high expectations, but I hope she goes well, gives the kids something to cheer and earns a cheque," Jamieson said.
He has trained on and off since 2001-02, having "always had a horse", with his busiest season being 15 starters in 2010-11 and his most successful being three wins and three placings in 2013-14, a win total he's well placed to eclipse.
Jamieson juggles training from his Maryborough property with working as a stablehand with Emma Stewart and Clayton Tonkin.
"It's full bore (at Emma's), so when you get there you want to be ready to go," he said, and has taken lessons learned from Victoria's five-time premiership winning trainer.
"I just try and do what they do with young horses," he said. "I break them in, feed them well, give them a couple of campaigns, but be patient with them, take your time and see what unfolds."
True to that word he's tread carefully with Lookin Fresh, who he part-owns with partner Alida Olver.
"She was for sale in the trading ring," Jamieson said of the then two-year-old filly, who is by Mr Feelgood out of Presidential Ball mare Payton Mackenzie. The latter's dam Marne is out of Matts Claim, making Lookin Fresh's granddam a full-sister to Chandon ($428,506) and Salinger ($295,235).
"There is winning through the family, so I thought she had to be a chance," Jamieson said. "I brought her home, broke her in, gave her a couple of preps.
"She had a few little issues that have taken time but fingers crossed she's ready to deliver. She's turning into a nice filly now."
The three-year-old trialed on May 31 at Maryborough, running second of a six-horse field when finishing just two metres in arears of Beneath The Shadow.
"You want to go there to make sure she is around the mark," Jamieson said. "The first trial I was pretty quiet on her. She still had cotton wool in and I never touched her. The next time I asked her to do more early and pulled the plugs out for the first time."
And she responded, producing a resounding 30-metre win after leading all the way in a 2:02.2 mile rate, getting home in a 58.9-second last half.
It was a performance not missed by punters, who backed her in to $3.10 favoritism for her debut at Bendigo on June 15, when reinsman Chris Svanosio let her settle at the back of the field before coming with a withering run to make up significant ground and salute on debut.
"It was a cool drive," Jamieson said. "It was her first start, she had been in trial fields of four or five and now was in a race of nine. I thought she would go well but Chris just let it unfold and it was very good."
And Jamieson is happy to put the in-race decision making into Svanosio's hands tonight, when his filly will begin from the widest front row draw and is graded a $3.60 winning chance by Good Form analyst Blake Redden.
"(Chris) will make sure she's up at the start and once the gates open he will make the choice."
TALKING TROTS ON SENTRACK: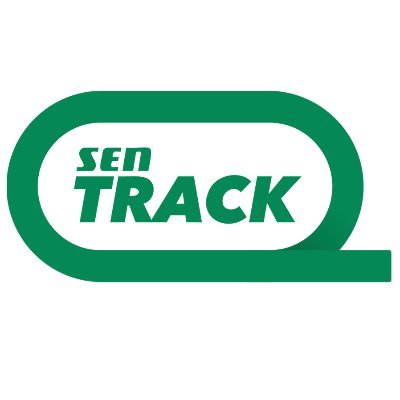 Hosts Jason Bonnington and Blake Redden have another big line-up for today's Talking Trots on SENTrack, which runs weekdays from 11am-1pm on 1377AM in Melbourne, 657AM in Perth and 1575AM in Wollongong.
Click here to listen live and for links to download the SEN app.

TUNE IN
at
MILDURA
First Race: 12.07pm Last Race: 4.23pm
Host/Racecaller: Luke Humphreys
Trots Vision: WATCH LIVE
SEN Track: WATCH LIVE
RSN 927: LISTEN LIVE
TUNE IN
at
BENDIGO
First Race: 5.10pm Last Race: 8.40pm
Host/Racecaller: Dan Mielicki
Trots Vision: WATCH LIVE
SEN Track: WATCH LIVE
RSN 927: LISTEN LIVE

LUKE HUMPHRIES ON MILDURA
R7: PARK DOUGLAS PRINTING PACE
EARLY SPEED:
1, 2? 3, 5? 6
SELECTIONS:
STONEBRIDGE STAR (7), PATTYS ANGEL (6), BELLA CULLEN (5), SANTA CASA DREAM (1)
RATINGS:
7 / 6 / 5 / 1 / 8 / 9 / 10 / 11 / 3 / 2 / 4
SUGGESTED BET:
STONEBRIDGE STAR (7) Each-Way
BLAKE REDDEN ON BENDIGO
R3: SHARE MEDIA PACE
EARLY SPEED:
1, 2, 3
SELECTIONS:
DAYLIGHT AT DAWN (11), CHRONICLES (1), FIFTYSHADESOFHAY (9), BE WHO YOU ARE (7)
RATINGS:
11 / 1 / 9 / 7 / 4 / 2 / 5 / 6 / 10 / 3
SUGGESTED BET:
DAYLIGHT AT DAWN (11) Each Way

For tips and speedmaps for all races visit Good Form at thetrots.com.au

This week's winners sired by Woodlands Stud stallions
Lola Montel by American Ideal out of She's Norma Jeane at Cranbourne
Ideal Karalta by American Ideal out of Karalta Crown at Launceston
Jigamaroo by Bettor's Delight out of Our Zellwegger at Launceston
Illawong Sunny by Pegasus Spur out of Shining Sun at Menangle
Typhoon Stride by Bettor's Delight out of Beach Parade at Menangle
New York Rain by American Ideal out of Ohoka Moon at Menangle
Dominus Factum by American Ideal out of Nikkis Delight at Pinjarra
Forgotten Highway by Bettor's Delight out of Graceway at Pinjarra
Harry Ovens by Bettors Delight out of Harry's Lass at Leeton
Pelosi by American Ideal out of For Dear Life at Albion Park
Cala Jane by Bettor's Delight out of Just Cala at Bathurst
Molly's Secret by American Ideal out of My Names Molly at Redcliffe