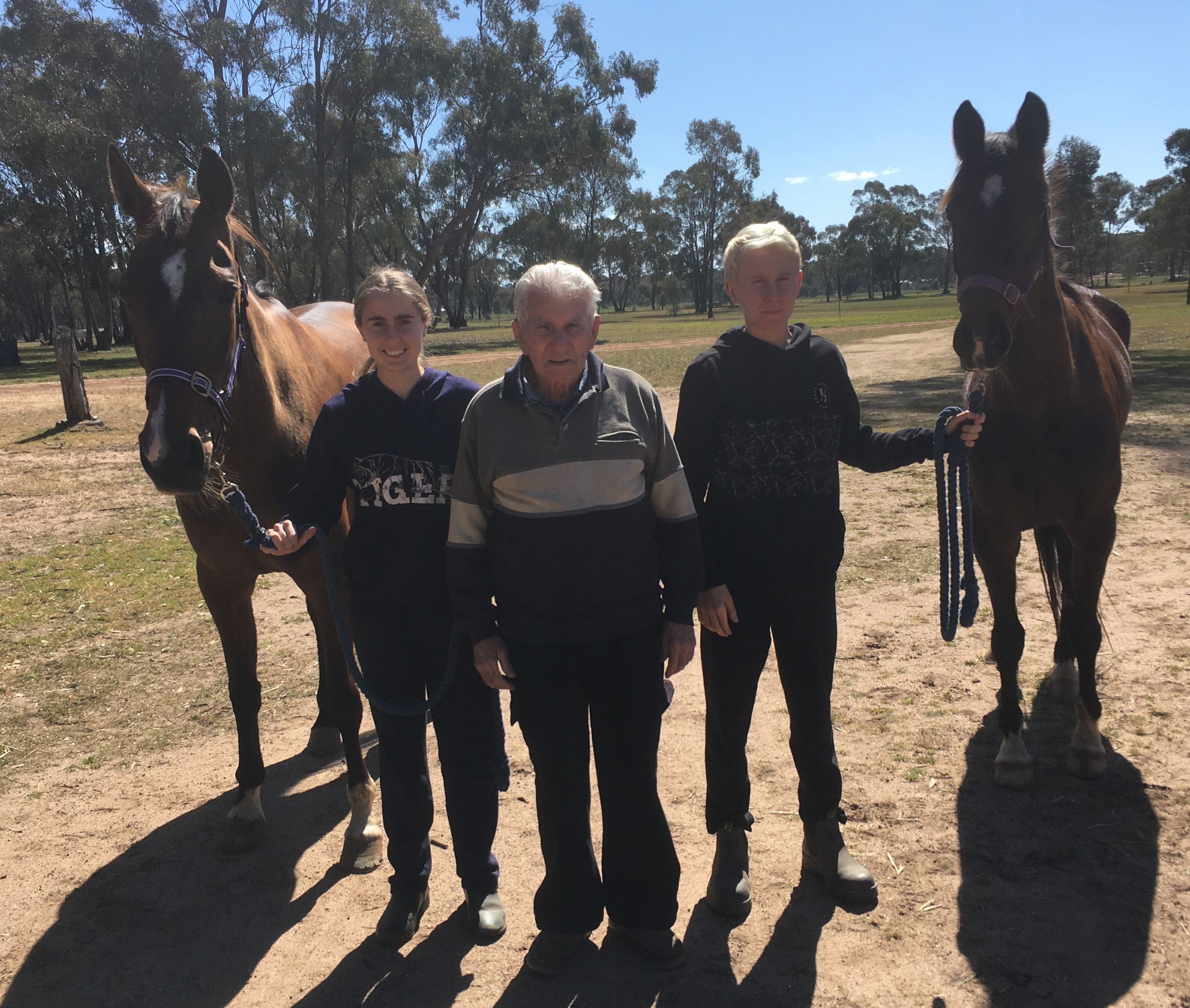 The Whites will be seeing double at Bendigo tonight and the local family's hopeful good draws may lead to a drought-breaking win.
Full Of Fizz and Double Dot will carry the family's colours in the Bendigo Party Hire 3YO Maiden Pace, race three on the nine-race card at Lords Raceway, which will stream on Trots Vision at 6.53pm.
The entrants are a collaboration of trainer Bill White (pictured centre), his son/driver Ian White, the latter's wife Sharon and their kids Lauren (pictured left), 17, and Brent (pictured right), 14.
They will be hoping their hard work at their Wallenjoe Rd property pays off and delivers Bill his first success since Blis Valley won at Geelong on January 22.
"A win would be nice for the whole family," said Ian, whose hopes were highest for 39-start maiden Double Dot. "The kids just love the horse."
The Whites share a 60-acre property that backs on to Whipstick State Forest, less than 20 minutes north of Lords Raceway, with Ian buying the property with his parents 35 years ago.
"We have two houses, my wife (Sharon) and I and the kids live in one and my parents live in the other one," he said.
"When we came here it had the houses and a couple of sheds and we've built everything up ourselves. We have a jog track up the back and a fastwork track out the front.
"Living on the property is a great lifestyle, on the edge of the Whipstick State Forest, where the kids can go running and cycling."
And it's also all hands-on deck when it comes to the horses.
Bill turns 86 on September 26 and Ian said he continued to have his hand in the game, "driving the jogger, feeding and cleaning up", with help from Sharon and Ian, a school teacher, and their teenagers.
"(Dad) has been involved in it all his life and his father was before him," Ian said. "It was always just a hobby, but he is one of the few hobbyists to drive winners at the Showgrounds, Moonee Valley and Tabcorp Park."
Most of that success had come with pacers, but more recently the family has done away with the hopples. Ian's a Victorian Square Trotters Association board member, though it took some convincing to get Bill on board.
"Dad hated them, I liked them," he said. "It got to the stage where we just couldn't get our pacers to be competitive, so we tried a few trotters and were lucky enough to fluke a few and have kept going."

And they're hopeful to "fluke" another tonight and that either Full Of Fizz or Double Dot can break through for a maiden win.
The camp is more optimistic about the latter, with Double Dot falling just a half-neck shy in her last start and drawing well in gate three.
"We're hopeful with her," Ian said. "She has shown the most. We would have thought she would have won a race by now, but she has just got to have things go her way.
"Scoring up has always been her worry. She has been out of the draw a lot, but she tries hard. When she gets away she gets away well. She has been in the first six most of her last 10 or 15 starts."
And with a good start tonight she could be well placed for a bold front-running performance in the hands of reinsman Rod Lakey.
"I think it reads pretty well. If she gets away hopefully she will get to the front or outside the leader and take some beating."
Drawn directly inside her is Full Of Fizz, a home-bred by Ian and Susan who is out of their mare Miss Tiny Tot, winner of 13 from 146 starts.
Full Of Fizz hasn't followed in mum's footsteps to date, with her 11 starts producing only one placing and her name descriptive of her attitude.
"She is very flighty and temperamental," said Ian, who will steer the five-year-old mare. "I will try to get to the fence and hopefully will be thereabouts, but she only has a short sprint."
TALKING TROTS ON SENTRACK: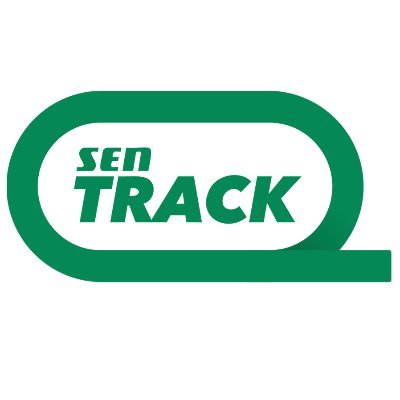 Join Jason Bonnington and Blake Redden from 11am to 1pm on SENTrack, which airs on 1593AM in Melbourne, 1539AM in Sydney, 657AM in Perth, 801AM in Gosford, 96.9FM in Ingham, 99.1FM in Atherton and 1575AM in Wollongong.
Click here to listen live and for links to download the SEN app.

TUNE IN
at
BENDIGO
First Race: 5.55pm Last Race: 10.10pm
Host/Racecaller: Lachie McIntosh.
Trots Vision: WATCH LIVE
SEN Track: WATCH LIVE
RSN 927: LISTEN LIVE


This week's winners sired by Woodlands Stud stallions
Meetmeinsorrento by Bettor's Delight out of Pocket Mateo at Cambridge
Classie Brigade by Bettor's Delight out of Trigirl Brigade at Addington
My Carbon Copy by American Ideal out of Readallaboutit at Gloucester Park
Typhoon Tiff by Bettor's Delight out of Tiffany Twisted at Gloucester Park
Intheskyrocket by American Ideal out of Sienna at Gloucessster Park
Soho Bollinger by Bettor's Delight out of Soho Champagne at Terang
Lord Rosco by Bettor's Delight out of American Grace at Bunbury
Chief Joseph by American Ideal out of Splendid Bet at Bunbury
Lilac Flash by Bettor's Delight out of Lilac Splash at Albion Park
Tuakana by Bettor's Delight out of Whenua at Shepparton
Test The Boundaries by Pegasus Spur out of Day Of Reckoning at Methven
Midfrew Luisiabelle by American Ideal out of Lulabelle Midfrew