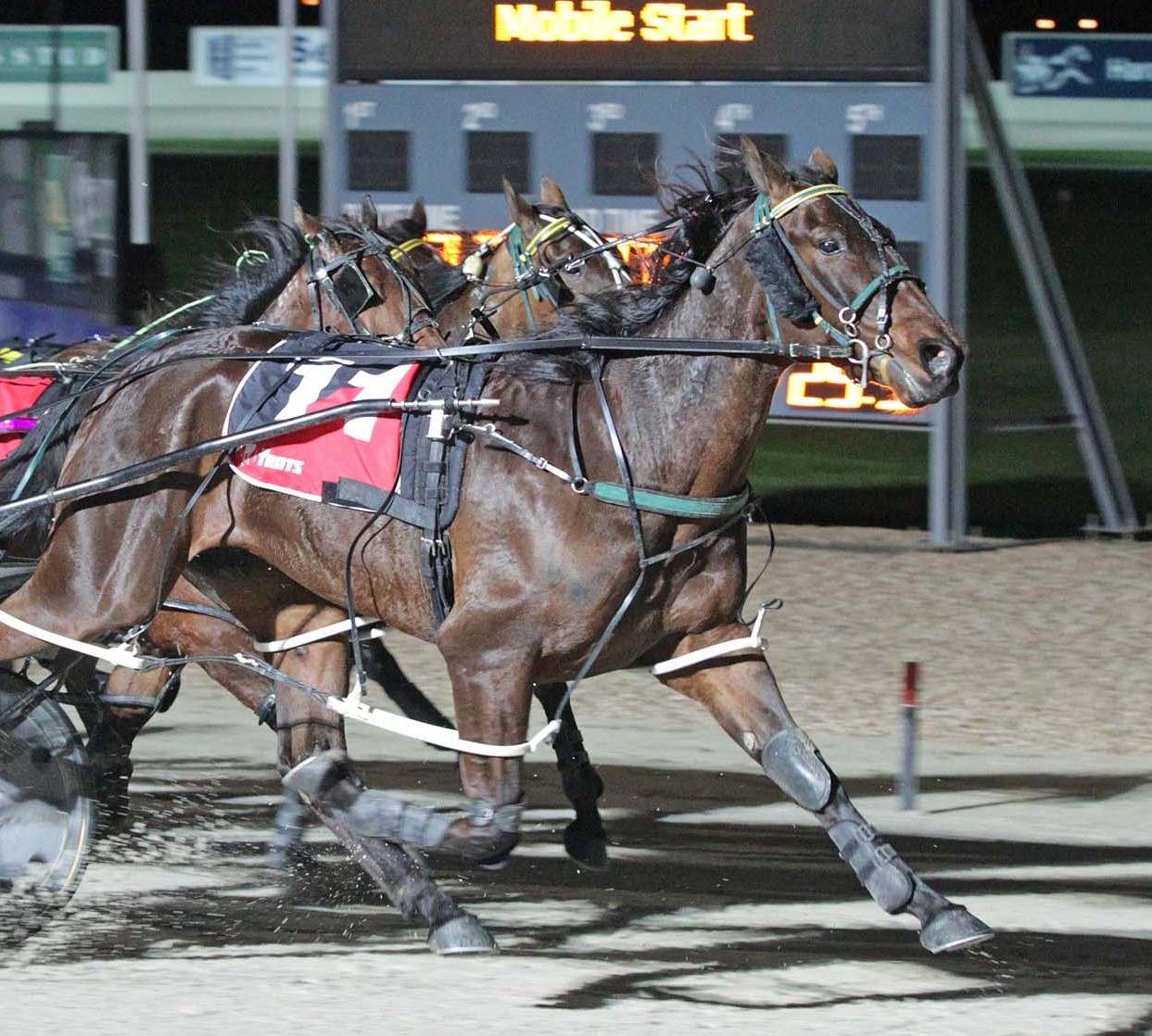 While the pacing spotlight has shifted to Victorian firebrands Lochinvar Art and Ride High, the hunting pack is hungry and not about to just hand it to them.
Chief among that number is Sirletic, the former Gavin Lang-trained speedster who's building on his imposing record with David Aiken's stable and, fresh from finishing nine metres in arrears to Lochinvar Art last start, the team's hatching a plan to challenge Ride High.
Reinsman Josh Aiken is hoping Sirletic, winner of 12 of 21 starts, can use his advantage in the draw of tonight's Garrards Horse & Hound Pace at Bendigo to make life more than a little difficult for the $1.04 favourite, who's lost only once in 14 outings.
"Plan A is going to be to cross over and lead for as long as possible," Josh Aiken said, with Sirletic to emerge from gate four and Ride High the only horse on the back row.
"From there, being a mile race, by the time (Ride High) snags off the fence from the inside back row and gets the horse to settle, he'll have to navigate some traffic. We're nearly passing the bell by then – the race is approaching half over."
And Aiken figures from there it will be race on.
Ride High's done his best work in the last 800 metres this campaign, running 52.7 seconds (Melton), 53.6 seconds (Melton) and 53.4 seconds (Ballarat) last half-miles since his June 20 return.
With Sirletic playing catch me if you can a fascinating battle presents and comes at a good time for Aiken, who's more than happy to test his drive against the best.
"(Lochinvar Art and Ride High) are both probably the elite and definitely the two best horses in Victoria and possibly Australia, so for us it's just a really good levelling stick," Aiken said.
"We were really happy with our guy last week off a freshen up and this week's another challenge.
"For us it's going to give a really good indication of where our horse is at. He's a really nice horse and really progressive. Gav indicated to us when he gave him to us that he was the sort that he thought would reach that country cup level and just thought if he clicked he may get to that elite Grand Circuit level.
"We tend to agree, at this stage we think he's a really nice horse and we think he's going to compete in these races against horses like Ride High and Lochinvar Art. He's probably just that rung below them at the moment and he's probably just got a season against really good horses to prove himself."
Aiken said Sirletic had "that really high speed, that little bit of x-factor" that elite horse needed to have to compete at the top level.
"You've got your really good metro horses and country cup horses that can rattle out nice quarters, nice miles, but those elite horses need electric speed and Sirletic has that," he said.
"I think he's the kind of character who's going to be better suited when there are more good horses around, when Ride High and Lochinvar Art meet each other crossed with a Cash N Flow. He's going to be the sort of horse that benefits when it's a full field, three or four really nice horses in there really having a go at each other and he can just camp off them and use that speed."
It's a mouth-watering prospect. And making the perceived rise and rise of Sirletic all the more notable is the connection with Lang.
Aiken wears the reinsman's silks when he steers Sirletic, who is part-owned by Gavin's wife Meagan.
"It's an absolute privilege," Aiken said. "I can remember going to the Valley with dad and you used to go and watch Gavin and Chris Alford and Teddy Demmler's probably one of the first ones I remember.
"You grew up idolising these guys and to compete against them is just completely surreal. It is something you will look back on and Gavin Lang-Chris Alford will probably be the two best drivers that we'll see. To have competed with them at the top level is an absolute privilege.
"To get this horse from Gavin and Meagan was really humbling for both Dad and myself and to wear the colours is really special too her. This horse is bringing so much joy to his owners and to Meagan, they're really just enjoying racing this horse and it's a horse that Gav really cared about."
TALKING TROTS ON SENTRACK: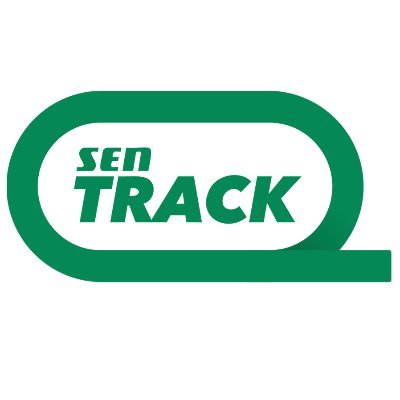 Join Jason Bonnington and Blake Redden tonight from 5pm on SENTrack on 1593AM in Melbourne, 1539AM in Sydney, 657AM in Perth, 801AM in Gosford, 96.9FM in Ingham, 99.1FM in Atherton and 1575AM in Wollongong.
Click here to listen live and for links to download the SEN app.

TUNE IN
at
BENDIGO
First Race: 5.28pm Last Race: 9.32pm
Host/Racecaller: Lachie McIntosh
Trots Vision: WATCH LIVE
SEN Track: WATCH LIVE
RSN 927: LISTEN LIVE

CRAIG RAIL ON BENDIGO
R3: RAYNERS FRUIT & VEG PACE
EARLY SPEED:
1 (possible leader), 2, 3, 4, 6
SELECTIONS:
SMILE LYLE (7), FINAL PEACE (2), DELWYNS SON (3), DEADLY ASSASSIN (8)
RATINGS:
2, 7 / 1, 3, 8 / 6 / 5 / 4
SUGGESTED BET:
SMILE LYLE (7) each way

This week's winners sired by Woodlands Stud stallions
King Triton by American Ideal out of The Neptunes Lady at Menangle
Patronus Star by American Ideal out of Star Command at Pinjarra
I Asked Nicely by Pegasus Spur out of Friendly Persuasion at Albion Park
Bettor's Hope by Bettors Delight out of Carmelita Jeter at Menangle
Weewah by Bettors Delight out of It's My Style at Gloucester Park
Redbank Harry by American Ideal out of Talilia by Young
At West Point by American Ideal out of Merearata at Redcliffe
Copy That by American Ideal out of Lively Nights at Auckland
Tommy Tukaa by Highview Tommy out of Alberta Jewel at Auckland
Tommy Lincoln by American Ideal out of Tania Tandias at Auckland
Nevada by Bettors Delight out of La Bastille at Auckland