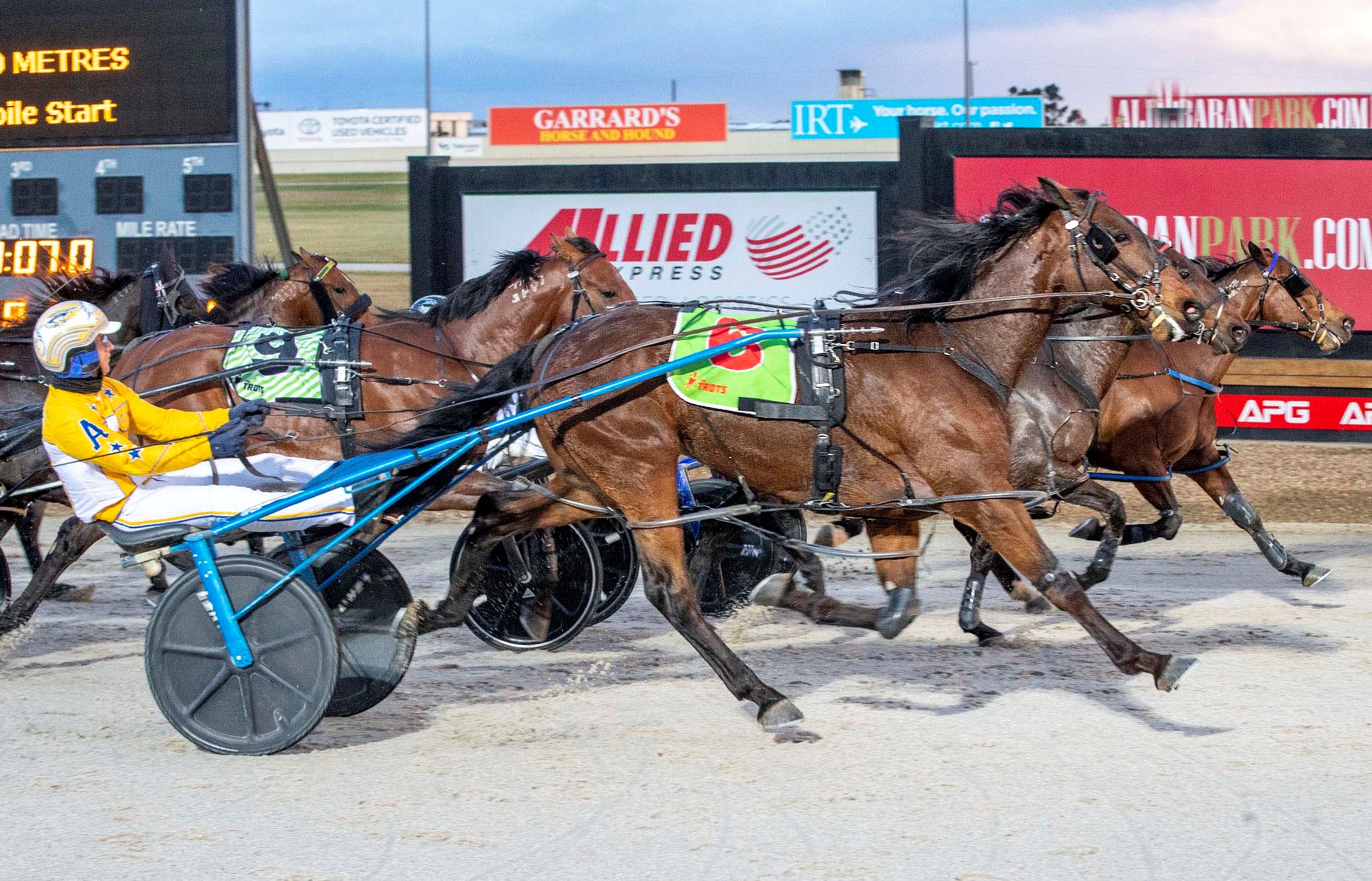 Malcolms Rhythm is out to better a handful of runner-up placings in the 2021 Trots Country Cups Championship and power to the top of the leaderboard this Friday night at Echuca.
Second placings in the Cobram, Shepparton and Terang features has the David Aiken-trained entire fourth on the overall standings and well fancied in the $35,000 Moama Bowling Club Echuca Pacing Cup.
After breaking through for a long-awaited victory at Tabcorp Park Melton on March 6, the son of Art Major heads to Frank Ryan Raceway on the back of an unlucky eighth in last weekend's Charlton Pacing Cup.
"We struck a bit of traffic on Sunday at Charlton. We had a great trailing run behind Miss McGonagall, but she then tired and was pushed out by the eventual winner and place-getters," Aiken's son Josh, who will drive the horse on Friday, said.
"Around that tight track it just took us right out of the race.
"It's a tricky draw at Echuca (inside back row), but he's just a really consistent horse and we are loving the way he is racing at the moment. And his work is the same."
Aiken spoke glowingly about the five-year-old, who is likely to be aimed at next month's Mildura Pacing Cup before a potential freshen-up.
"He ran second in that NSW Derby as a three-year-old to Max Delight and you've only got to go through that field to see the quality of horses like Lochinvar Art, Hurricane Harley, Demon Delight - it was just a really, really good field," Aiken said.
"He had a bit of time off the track with an injury, and with a season under his belt, who knows what level he will get to? He's no champion, but he's a really nice, consistent racehorse and he's got well above average ability."

Brent Lilley-trained Sicario will be out to defend the Echuca Pacing Cup crown that he won last year, while other key rivals look to be last-start Charlton Pacing Cup victor Like A Wildfire (Emma Stewart), Mongiana (Stephen O'Donoghue and Rebecca Bartley) and Hashtag (Shaun McNaulty).
Veteran 10-year-old Father Christmas hasn't won since taking out last year's J A Connelly Crystal Bucket, but he lines up again for another crack at the $14,500 standing start feature for the trotters.
He is one of three Lilley-trained runners in the race, with stablemates Stress Factor and Mass Destruction also in contention.
Shelbourne trainer Kate Hargreaves has picked up a number of country cup races with her star Well Defined, and she will have fellow squaregaiter Downunder Barkers in the field of nine.
The first race at Echuca is set to go at 5.52pm, with the last of 11 scheduled for 10.47pm.
Bookings are essential for those wanting to attend the meeting and can be made by visiting this link.
Live music, an on-course bookmaker and plenty of food and drink options will be available, with gates to open from 5.30pm.
LISTEN TO JOSH AIKEN ON THIS WEEK'S EDITION OF TROTS TALK:
TALKING TROTS ON SENTRACK: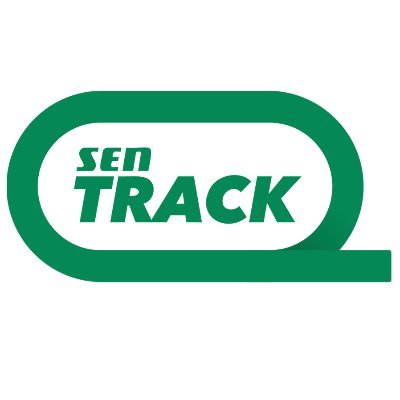 Join Jason Bonnington from 11am-1pm each weekday for Trots Life on SENTrack, which airs on 1593AM in Melbourne, 89.1FM in Muldura, 1539AM in Sydney, 1053AM in Brisbane, 1620AM on the Gold Coast, 657AM in Perth, 801AM in Gosford, 96.9FM in Ingham, 99.1FM in Atherton and 1575AM in Wollongong.
Click here to listen live and for links to download the SEN app.


CRAIG RAIL ON ECHUCA
RACE 6: MAL KEEBLE RICH RIVER AUTO BODY PACE
EARLY SPEED:
3 (likely leader), 2,4,6
SELECTIONS:
HEREHECOMES (6), THE LAST CHANCE (2), THE RED MOON RISING (7), JACKS N JAZZ (3)
RATINGS:
6 / 2, 7 / 3, 9 / 4, 5, 10
SUGGESTED BET:
HEREHECOMES (6) each way

This week's winners sired by Woodlands Stud stallions
Ideal Prince by American Ideal out of Jubilee Princess at Cambridge
Our Pegasus Pearl by Pegasus Spur out of Earls Lady at Westport
Mighty Monica by American Ideal out of Huchi Mama at Auckland
Texas Tiger by American Ideal out of Tiger Star at Gloucester Park
La La Land by Sweet Lou out of Livy Franco at Cranbourne
Who's My Mother by Sweet Lou out of Dancing Dixie at Young
Blaze Coops by American Ideal out of Cyclone Dora at Young
Hemsworth by Sweet Lou out of In Hollywood at Invercargill
Nutcracker by Bettor's Delight out of Rockin Cullen at Invercargill
Pembrook Playboy by Bettor's Delight out of Dudinka's Star at Invercargill
Perfect As I Am by Sweet Lou out of Miss Vera Mac at Dubbo
Classic Choice by Sweet Lou out of Heart Of Jessie at Pinjarra