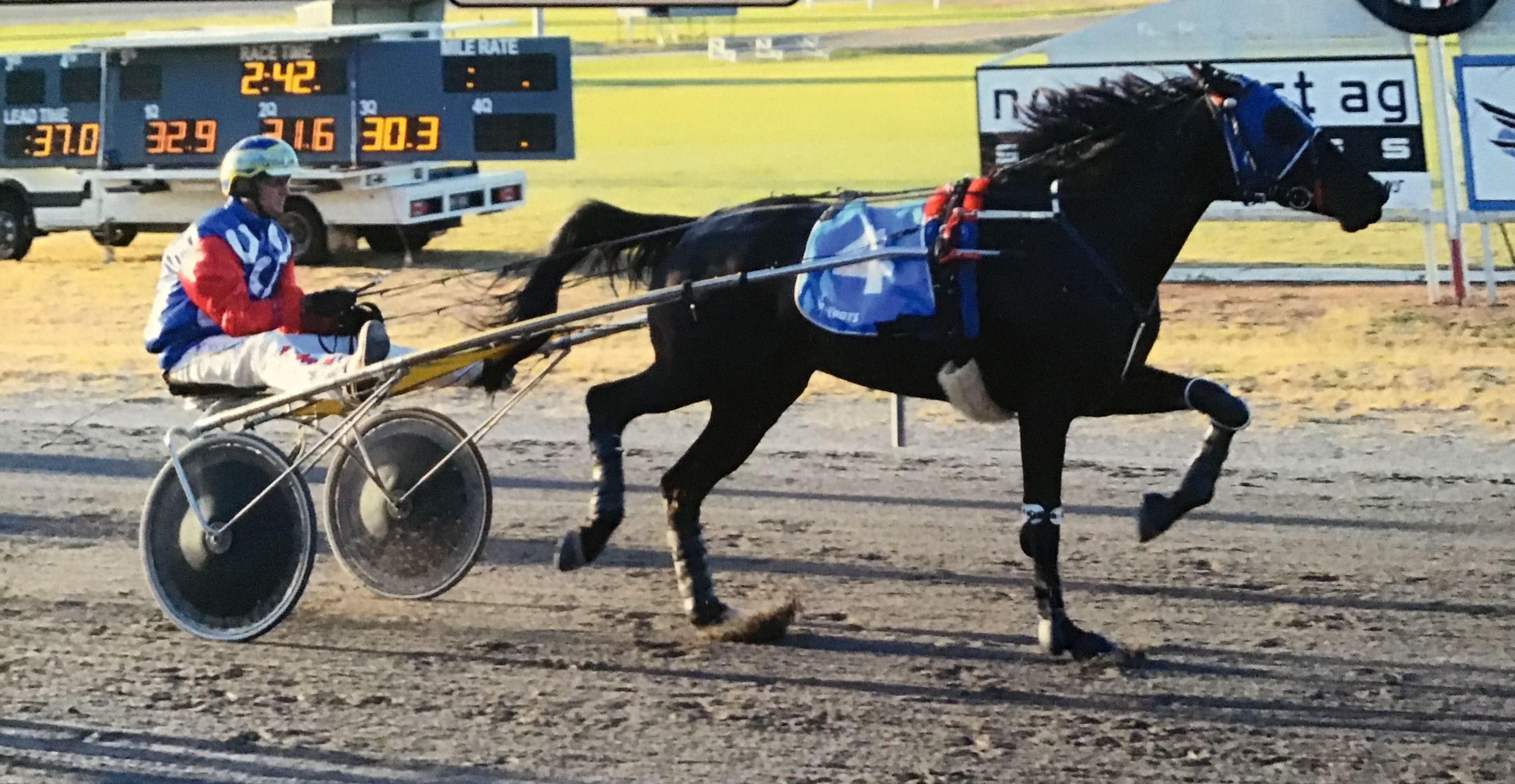 Family comes first at Sharon and Phillip Ralph's Ararat property and their wider clan will be wide-eyed in anticipation as one of their pride makes a long-awaited race track return.
Almost 18 months since she won the Elmore Trotting Cup, Love The Aces returns at Stawell today to contest the David O Jones Mitre 10 Trotters Handicap, which streams on Trots Vision at 3.38pm.
"The day after she (won at Elmore she) had a bad bout of colic," said Sharon, co-owner and breeder of Love The Aces and wife of trainer Phil. "We thought we were going to lose her, but thankfully the vet saved her. It was a long way back, a lot of hairy moments, but she's a fighter."
The latter attribute is the driving force behind Love The Aces' five victories from 13 starts and a trait that she seemingly adopted from her mother, Sharendoo Lass, who Phil purchased from breeder Equity Lodge after enacting his wife's advice.
"My husband and Daryl (Crone) ended up at Wayne Aylett's. Both went to pick a hose each. Phil said what do I look for? I said 'I don't care what you bring home as long as it's black'," Sharon said.
"He brought home this tiny thing and said there's good and bad news, the good news is it's black, the bad news is it's a trotter.
"The one Daryl chose was beautifully bred, a big strong horse. It won about $12,000 and ours won about $70,000."
Sharendoo Lass would win 11 of her 89 starts before being retired to serve as a broodmare, with Love The Aces her first foal to race and, upon debuting as a three-year-old, won four of her first six starts.
But the victories have not come without patience and some pain, with Love The Aces' career notable for its short spells and only 13 total starts for the seven-year-old.
"She's a small mare with a massive heart," Sharon said. "She just tries, every time she is out there she will give her all.
"Her main problem is she doesn't have good confirmation in her front knees, so she tends to get a lot of soreness, so she comes and she goes (from racing).
"But she does everything she's asked to do. She trots all the way. She hates being beaten. She has got a touch of speed. We have never seen the big picture of what we can do with her because she does get sore. We have to look after her."
And that they have done not only throughout her career but during the more recent bout of colic, which sidelined her for almost 18 months.
Today that ends when she enters her middle distance standing start trot from the outside of the back row, giving 20 metres to the front markers, but well placed and "probably top three".
"Pink Galahs is an absolutely lovely horse, and (Aldebaran Rambo) is also coming back off a big spell," Sharon said. "All we can hope for is to see a positive performance. We know she'll try to win, that's just her, and if she's good enough she's good enough. If she runs top five I will be tickled pink after such a long time off."
Much is at stake not only for the husband and wife team but for their extended family, with Love The Aces owned by Sharon but leased to her wider family, namely daughters, sisters, nieces, a sister-in-law and a grandson's "other Nana".
But no one, perhaps, has more at stake than Sharon's grandson Ace, whose name the Tennotrump mare carries.
"I have five grandchildren," Sharon said, including Ace, Stella and Sloane, who each have Sharendoo Lass foals named in their honour (Love The Ace, Just Stella Magic and Skyranger Sloane).
"I have to breed two more because there are now two-year-old twins Rory and Noah."
While Sharon's optimistic that two-year-old Skyvalley gelding Skyranger Sloane is going to make a promising trotter once he debuts, Just Stella Magic continues to provide headaches for the camp, with the Goodboytruscott filly having failed to finish better than sixth in her four starts.
"She has nice ability, she does it at home, but take her to the races and she just gallops," Sharon said. "We just have to get her feet talking to her head."
TALKING TROTS ON SENTRACK: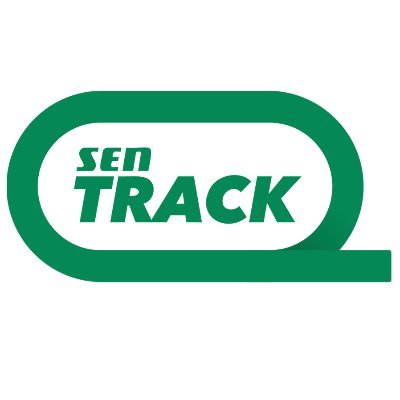 Hosts Jason Bonnington and Blake Redden have another big line-up for today's Talking Trots on SENTrack, which runs weekdays from 11am-1pm on 1377AM in Melbourne, 657AM in Perth and 1575AM in Wollongong.
Click here to listen live and for links to download the SEN app.

TUNE IN at STAWELL
First Race: 1.18pm Last Race: 4.52pm
Host/Racecaller: Brendan Delaney.
Trots Vision: WATCH LIVE
SEN Track: WATCH LIVE
RSN 927: LISTEN LIVE
TUNE IN at SHEPPARTON
First Race: 5.27pm Last Race: 9pm
Host/Racecaller: Lachie McIntosh.
Trots Vision: WATCH LIVE
SEN Track: WATCH LIVE
RSN 927: LISTEN LIVE

BLAKE REDDEN ON STAWELL
R5: CHRIS AND DI'S BAKERY 2YO PACE
EARLY SPEED:
2 (Potential leader) + 6
SELECTIONS:
ONE BETTOR (3), JAZIAH (6), GOODTIME MACH (2), KIMBLE (5).
RATINGS:
3 / 6 / 2 / 5 / 4 / 1.
SUGGESTED BET:
ONE BETTOR (3) To Win.
CRAIG RAIL ON SHEPPARTON
R5: NEATLINE HOMES PACE
EARLY SPEED:
3 (likely early leader), 2, 5
SELECTIONS:
BRINGITONHOME (10), DRIVE THE DREAM (7), RNR WINDERMERE (3), HEAVEN IN LOCKSLEY (4)
RATINGS:
10 / 3, 7 / 2, 4 / 11 / 8, 9
SUGGESTED BET:
BRINGITONHOME (10) each way

This week's winners sired by Woodlands Stud stallions
Ideal Fantasy: by American Ideal out of Beach Fantasy at Wagga Wagga
Balcatherine: by American Ideal out of Touche Franco at Gloucester Park
Mr Kiwi: by American Ideal out of Wannaka Bay at Gloucester Park
Bletchley Park: by American Ideal out of Alldatglitterisgold at Gloucester Park
Gardy's Legacy: by Bettor's Delight out of Southern Legacy at Gloucester Park
Can't Refuse: by Bettor's Delight out of Dream Offer at Menangle Park
It's Mesmerise: by American Ideal out of Cullens Charm at Menangle Park
Tennyson Bromac: by Bettor's Delight out of Tallulah Bromac at Albion Park
Jett Star: by Bettor's Delight out of Steel The Light at Bunbury
Ultimate Offer: by Bettor's Delight out of Dream Offer at Bunbury
Miss Limelight: by Bettor's Delight out of It's Showtime at Bunbury
Skyz Above: by American Ideal out of Perfezione at Bathurst