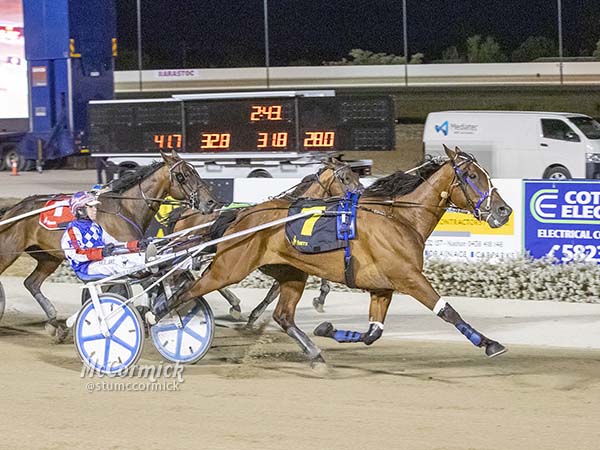 Two Tabcorp Park Melton warriors will lead the Gaths' defence of the What The Hill Great Southern Star, with a fresh-faced Kiwi amid brilliant young talent challenging their grip on the class.
In-form and tough as teak trotter McLovin will kick off proceedings for trainer Andy Gath and reinswoman Kate Gath in the first of tomorrow's Group 1 heats, which kicks off at 7.22pm.
Then brilliant gelding and reigning champ Tornado Valley, first up since October 10 and winless since March 21, will cross swords with series' favourite Majestic Man in the second of tomorrow's heats.
It's the latter that no doubt enters with the most question marks, with Tornado Valley having lost a little gloss at his last four starts, which followed an extraordinary run of 28 wins from 36 starts.
CLICK HERE TO ENTER YOUR TROTSTARS TEAM
Nineteen of the wins came at Tabcorp Park Melton and his record at the track over the sprint distance is equally intimidating, having won five of seven.
But the question marks are many, not least of all his three-month absence.
"He worked well during the week and that made the decision for us to race," driver Kate Gath said.
And she will not be playing it conservatively in the heat, eager to use Tornado Valley's outstanding tactical speed from gate two to challenge lightning fast beginner Majestic Man, a $1.35 favourite to win the heat and $1.60 favourite for the series.
"It gets down to gate speed," Gath said. "(Tornado Valley's) got it. I will definitely hold the front if I can and see what happens."
And with only the first three home guaranteed a spot in the $300,000 final at 10.22pm there'll be no taking the foot of the pedal.
"You have to qualify," she said. "You don't want to play it safe in the heat and miss out because you were thinking about the final. I'm taking it one step at a time and never get too confident."
It will be a similar ethos for McLovin, who often has a '2' attached to his name, not because he's run second but because he's battled away in the breeze.
That's been the case in his past three runs and may again in his heat, with Tough Monarch and Magicool among those drawn inside his gate five.
"He's on the front row, we will take that and hopefully use it to advantage," Gath said. "It's not going to be easy. There is a lot of speed drawn inside him, but then he's so tough and feels in great order. He definitely seems to be feeling terrific."
TALKING TROTS ON SENTRACK: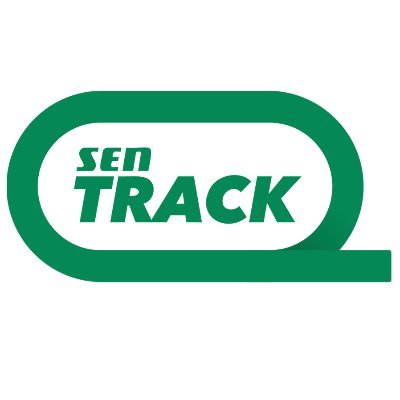 Join Jason Bonnington from 11am-1pm each weekday for Trots Life on SENTrack, which airs on 1593AM in Melbourne, 89.1FM in Muldura, 1539AM in Sydney, 1053AM in Brisbane, 1620AM on the Gold Coast, 657AM in Perth, 801AM in Gosford, 96.9FM in Ingham, 99.1FM in Atherton and 1575AM in Wollongong.
Click here to listen live and for links to download the SEN app.

TUNE IN
at
TABCORP PARK MELTON
First Race: 6.19pm Last Race: 10.50pm
Host/Racecaller: Dan Mielicki will be joined by Rob Auber, Adam Hamilton, Gareth Hall, Jason Bonnington and Kima Frenning for Night 3 of the TAB Summer of Glory.
Trots Vision: WATCH LIVE
SEN Track: LISTEN LIVE
RSN 927: LISTEN LIVE

JASON BONNINGTON ON TABCORP PARK MELTON
RACE 6: DILMAH TROT
EARLY SPEED:
6 (Potential Leader) + 2, 4, 5, 7
SELECTIONS:
NEPHEW OF SONOKO (7), DELS DESTINY (2), HATCHBACK (6), FLASH KYVALLEY (5)
RATINGS:
7 / 2 / 6 / 5 / 1 / 3 / 4
SUGGESTED BET:
NEPHEW OF SONOKO (7) To Win

This week's winners sired by Woodlands Stud stallions
Outlaw Man by Sweet Lou out of Eagles In My Pocket at Auckland
Dina Brown by Bettor's Delight out of Pullover Brown at Auckland
Enjoy Me by American Ideal out of Aliante at Auckland
Taipo by American Ideal out of Haylin Express at Auckland
Aladdin by Sweet Lou out of Pacing Delight at Auckland
Amazing Dream by Bettor's Delight out of Christian Dreamer
Waitforever by American Ideal out of Waitfornoone at Auckland
Franco Landry by Bettor's Delight out of Letitia Franco at Albion Park
Northview Hustler by Bettor's Delight out of Northview Desire at Albion Park
Sir Fahrenheit by Pegasus Spur out of Scuffle at Albion Park
Burnham Boy by Bettor's Delight out of Tinisha Franco at Menangle
Delightful GNP by Bettor's Delight out of Smithies Delight at Globe Derby