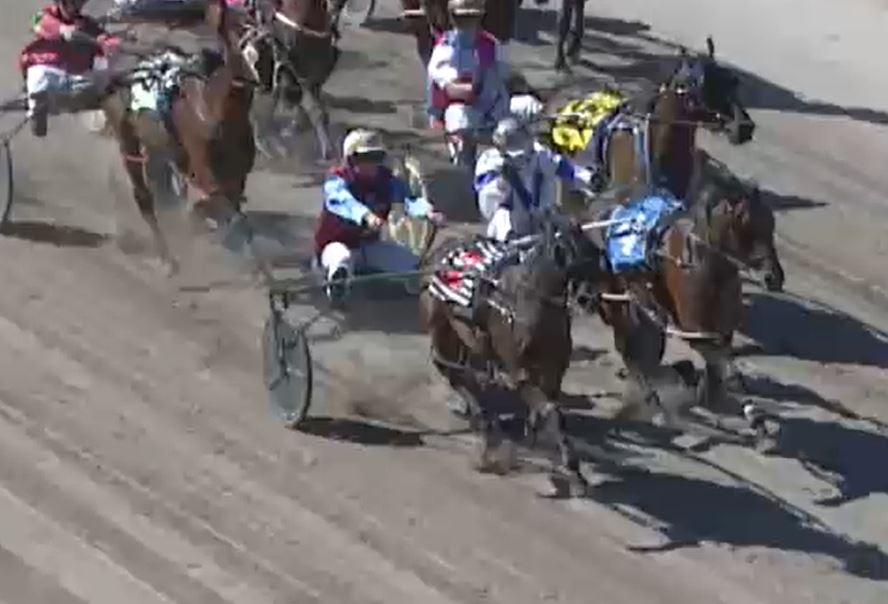 There will be more than a little sizzle in the Sunraysia tonight as racing returns to the north-west and the 10-race card is certain to bring the heat in true Mildura style.
A 36-degree day is forecast ahead of the first at 7.02pm, drifting down into the 20s by the last at 11.10pm, and trainer Scott Garraway joined SENTrack this morning to talk tempature and his stable's chances.
"They're used to (the heat), though the mares don't tend to handle the heat as much," he told Jason Bonnington's Trots Life on SENTrack.
"They can be a bit funny with it. We haven't had a real summer year, it's been hot a few times but today is probably one of the first times it's been this hot going to the race, so we will find out a bit more tonight."
Much of Garraway's hopes tonight will rest on the mares, beginning with Skippers Swan Song, his first to step out in the Euston Club Pace.
The three-year-old Western Terror mare is the last of broodmare Beejaykay's 11 foals, with Live To Laugh ($253,080) and Dance For Madi ($119,320) among those to precede her. After previously racing for Bruce Harpley, she's had three starts for Garraway for a third, second and last-start first.
"She's probably my best chance tonight, though (drawn gate seven and) there's no sprint lane here - she does need a bit of luck at some stage of the race," Garraway said.
"It will suit her style, she's a little sit-sprint type of mare. If she gets a break, a gap anywhere late in the run she will be pretty hard to beat I would think."
Garraway's focus will then turn to Miss Twinkle, who starts from the outside front row gate in the TAB Long May We Play 3YO & Older Pace.
"She's a bit of a wild unit Miss Twinkle, she's got a few tricks," he told Trots Life. "She will have to go back, it's a bit of a tricky one, because the younger horses all draw better but she's just turned four, so she's drawn outside the front, which probably doesn't suit her.
"I'm sure there's a win for her soon once she gets in a four-year-old and up race."
Glam Rock, who he will race in the Vale John Gullace Pace, will need all the luck from his gate 10 draw. "He'll be taking inside runs and we'll be trying to look after him," Garroway said.
The same draw was handed to Promise Me Heaven, who closes out the trainer's night in the Park Douglas Printing Pace.
"He's probably the best horse I train at the moment," Garraway said. "I think if you look at the stats there's only been two or three winners from barrier 11 in the last 12 months and he's been one of them.
"It's going to be hard to give a horse like Ian Raymond, who run pretty well against him last time, a head start."
CLICK BELOW TO LISTEN TO THE FULL INTERVIEW:
TALKING TROTS ON SENTRACK: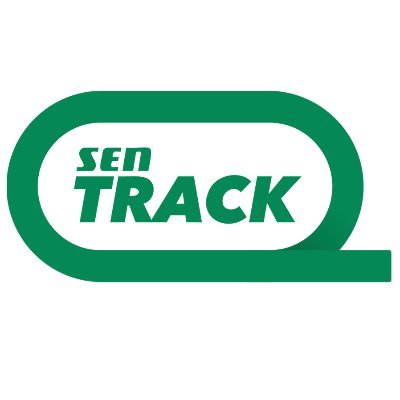 Join Jason Bonnington from 11am-1pm each weekday for Trots Life on SENTrack, which airs on 1593AM in Melbourne, 89.1FM in Muldura, 1539AM in Sydney, 1053AM in Brisbane, 1620AM on the Gold Coast, 657AM in Perth, 801AM in Gosford, 96.9FM in Ingham, 99.1FM in Atherton and 1575AM in Wollongong.
Click here to listen live and for links to download the SEN app.


LUKE HUMPHREYS ON BENDIGO
RACE 5: PARK DOUGLAS PRINTING PACE
EARLY SPEED:
1, 2, 3, 4 (Leader), 5, 6?
SELECTIONS:
IAN RAYMOND (1), GRACEFUL ART (6), PROMISE ME HEAVEN (11), MISTER JIMARINGLE (10)
RATINGS:
1 / 6 / 11 / 10 / 8 / 9 / 2 / 4 / 7 / 5 / 3
SUGGESTED BET:
IAN RAYMOND (1) Each-Way

This week's winners sired by Woodlands Stud stallions
Outlaw Man by Sweet Lou out of Eagles In My Pocket at Auckland
Dina Brown by Bettor's Delight out of Pullover Brown at Auckland
Enjoy Me by American Ideal out of Aliante at Auckland
Taipo by American Ideal out of Haylin Express at Auckland
Aladdin by Sweet Lou out of Pacing Delight at Auckland
Amazing Dream by Bettor's Delight out of Christian Dreamer
Waitforever by American Ideal out of Waitfornoone at Auckland
Franco Landry by Bettor's Delight out of Letitia Franco at Albion Park
Northview Hustler by Bettor's Delight out of Northview Desire at Albion Park
Sir Fahrenheit by Pegasus Spur out of Scuffle at Albion Park
Burnham Boy by Bettor's Delight out of Tinisha Franco at Menangle
Delightful GNP by Bettor's Delight out of Smithies Delight at Globe Derby