Romsey trainer-driver Chris Svanosio says Mister Wickham came through a brutally run Allied Express Casey Classic in great order and is ready to go in Saturday night's Terang Co-Op Pacing Cup.
Mister Wickham carved out some hot sections in front after leading from barrier one on January 30, but still boxed on gallantly to run fourth, beaten only 13.4m by Bettor Be The Bomb.
Svanosio was thrilled with the way the nine-year-old pulled up after such a taxing run.
"He just came through the race terrific," he said.
"Obviously, it was tough, I was going a fair bit harder than I wanted to be going. I think he ran as fast of a lap that has ever been run at Melton and the next day he just ate up. It didn't worry him at all.
"He's always been a very good horse and he handles it all in his stride. He's been terrific ever since."
Svanosio will take the reins on Mister Wickham in the $50,000 Group 2 feature, where he must negotiate a tough back row draw against a hot field of rivals. They include a string that competed in the Del-Re National A.G. Hunter Cup on February 6, such as Wolf Stride, Triple Eight, Fourbigmen, Malcolms Rhythm and Somewhere Secret.
"I think he's a chance, but there's some very good horses and we are drawn out the back," Svanosio, who secured Group 1 glory in the Alderbaran Park The Knight Pistol aboard Tough Monarch last weekend, said.
"We will just be hoping for some pace on and he can be getting home at the finish."
Svanosio also has a good hand in the South West Conveyancing Terang Trotters Cup, where the progressive Dels Destiny will step away from the inside of the front row.
The horse has strung together three wins on end, including a breath-taking last-start success in the Dilmah Trot at Tabcorp Park Melton on February 5 when flashing home from four back on the pegs.
"He's a chance, but it's a massive step up in grade I'd say. A couple of runs ago, he was racing one and two-win horses and he steps up Saturday night against some really nice trotters," Svanosio said.
"It's his first go over a 2600m standing start, so there's a few little things that he's got to get the hang of, but it's good to have him going good and in the race."
Andy Gath-trained McLovin (30m handicap) and Matthew Craven's Pink Galahs (20m handicap) are the key runners in the TAB market for the $25,000 Group 3 for the squaregaiters, which is race five on the night's 10-race card.
LISTEN TO SVANOSIO ON THIS WEEK'S EDITION OF TROTS TALK
TALKING TROTS ON SENTRACK: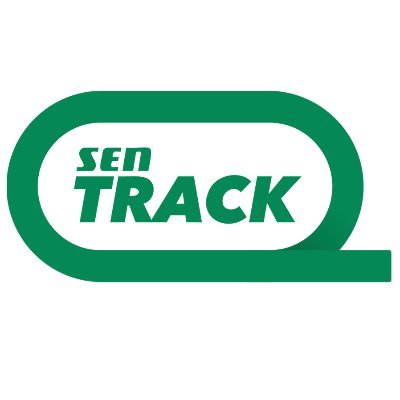 Join Jason Bonnington from 11am-1pm each weekday for Trots Life on SENTrack, which airs on 1593AM in Melbourne, 89.1FM in Muldura, 1539AM in Sydney, 1053AM in Brisbane, 1620AM on the Gold Coast, 657AM in Perth, 801AM in Gosford, 96.9FM in Ingham, 99.1FM in Atherton and 1575AM in Wollongong.
Click here to listen live and for links to download the SEN app.


CRAIG RAIL ON TERANG
RACE 1: CRAWLEY'S MIDDLE HOTEL TERANG PACE
EARLY SPEED:
2 (likely leader), 1,4
SELECTIONS:
HUGO ROCKS (1), TINDER SURPRISE (8), YANKEE GOLD (7), TROUBADOR (2)
RATINGS:
1, 8 / 7 / 2, 4 / 3, 6 / 10
SUGGESTED BET:
HUGO ROCKS (1) each way

This week's winners sired by Woodlands Stud stallions
Ruby Baby by Bettor's Delight out of Mamunia at Newcastle
Hidden Delight by Bettor's Delight out of Hidden Jewel at Newcastle
Sky Diamond by American Ideal out of Sky Beauty at Newcastle
Delightful Jazz by Bettor's Delight out of Hotinthecitytonite at Melton
Tasty Delight by Bettor's Delight out of Gentle Audrey at Menangle
Stylish Memphis by Bettor's Delight out of Memphis Melody at Menangle
Our Shelly Beach by Sweet Lou out of Superdeal at Bunbury
Texas Tiger by American Ideal out of Tiger Dion at Bunbury
My Sweet Deal by Sweet Lou out of American Sweetheart at Bunbury
Dominus Factum by American Ideal out of Nikki's Delight at Bunbury
Northview Hustler by Bettor's Delight out of Northview Desire at Albion Park
Mufasa by American Ideal out of VC Windermere at Pinjarra