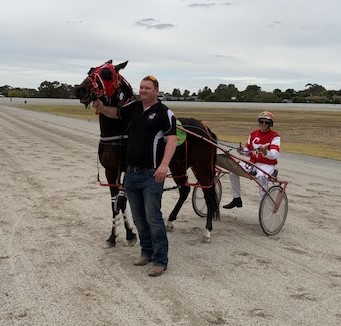 The township's more famed for its gold deposits than its orchards but the apple doesn't fall far from the tree in Allendale.
The Stephens have long called the central Victorian town home and they build on that family tradition tonight at Bendigo, with trainer Adam Stephens having connection to four runners, three bred by his dad, Allan, from mare Alberts Belle, three he trains and three who carry the family's maternal name, Wingate.
"It's just something nice to build upon," Adam said of the family's traditions. "I wanted to keep the generation of Wingates going on, it's a symbolic thing of who and what we are."
Adam's trained in his own right since 2014 but, along with his brothers Jon and Jamie, helped his dad and trainer Allan long before that.
Tonight's sibling connections also extend to their horses. Mare Village Safari is something of a stable star but the odd one out, with two-year-old Ruby Wingate, four-year-old Wingate Guy and seven-year-old Iamawingate all lightly raced, all out of Alberts Belle and all bred from the family's Allendale property.
The farm was purchased by Allan 40 years ago, but the family had been ensconced at Allendale since long before. James Wingate departed Scotland in the 1880s and settled in the township, and the seamen's chest he brought over on the ship now houses his great-great grandson Adam's rugs.
The harness racing involvement began almost 60 years ago with Adam's father Allan, who was in turn well supported by his mum, Ruby.
And it's Ruby Wingate whose surname inspired the 'Wingate' brand that has been prominent since Wingate Boy, who was foaled in 1977 and winner of three of his 51 starts. The tradition continues tonight with three Wingate runners, including two-year-old Ruby Wingate, who will race for trainer-driver David Barbetti.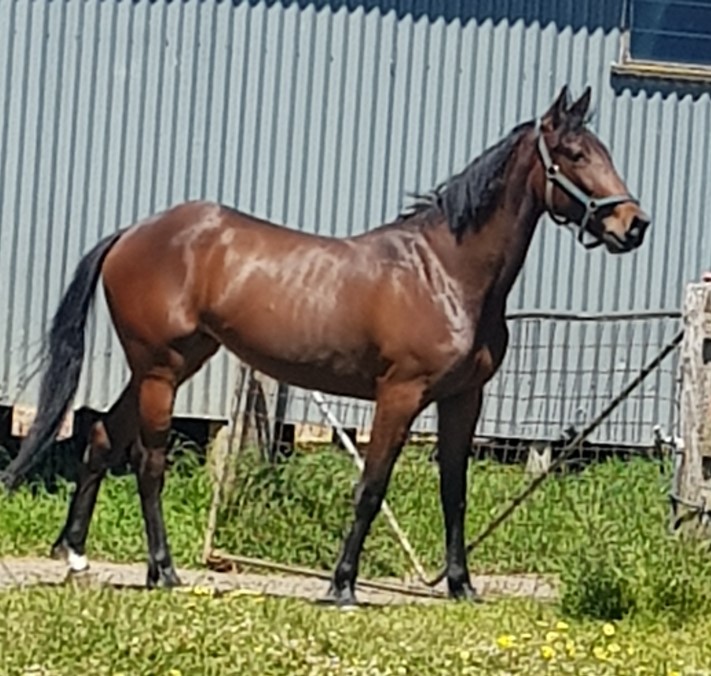 "She's a lovely little filly," Adam said. "She's been a little bit underrated. At Stawell she was checked three times in running and still ran on for fifth. I think she can go quite well (tonight)."
Ruby Wingate (pictured) contests the Alabar Bloodstock 2YO Maiden Pace, to stream at 6.30pm on Trots Vision, building her racing education ahead of a tilt at the Vicbred Super Series at year's end.
The fact she carries the full name of Adam's grandmother shows the regard the stable holds her in.
"My grandmother was a very big-hearted woman," he said. "She worked with dad and the horses into her 80s.
"That was why I named her after my grandmother – for Dad. She is a very big-hearted filly and I thought she carried the heart of my grandmother, to be truthful."
Ruby Wingate is by Union Guy out of Alberts Belle, with the dam purchased in 2010 from John Campbell along with a foal at her foot. That foal would become Union Belle, winner of $76,835.
Alberts Belle has produced three more foals since, all of whom race tonight.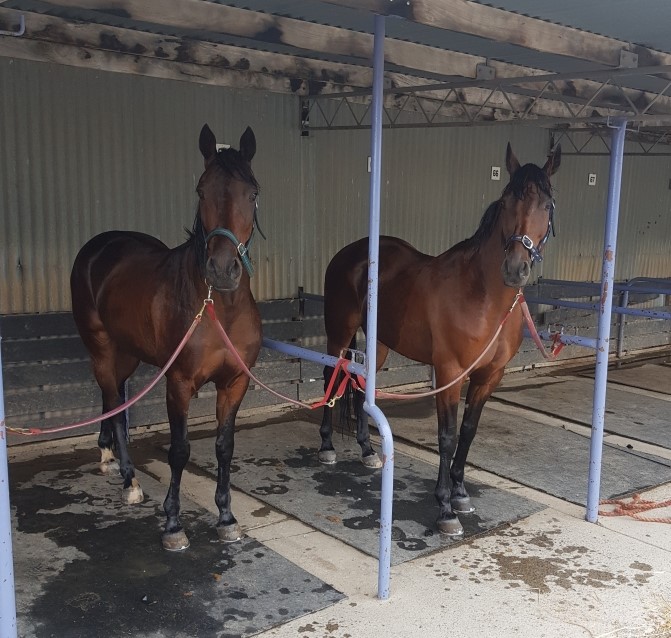 The oldest is seven-year-old Iamawingate, who is by the Stephens' own stallion I Am The Way, a winner of 12 starts who marked Adam's first big training assignment and helped the family through a tough time.
"(I Am The Way's) potential is more than he showed on paper," Adam said. "He is the first horse I trained. It was the bad part of the drought when I raced him. Our farm was nothing but dirt and his winnings kept us going."
Iamawingate steps out in the last tonight, the J L King & Co Pace, for his seventh start amid his first season of racing.
The delay in debuting the seven-year-old has merely been a matter of time limitations, with Adam a shift worker, meaning when he is on shift training is performed by himself, Allan and brother Jamie from 4am.
"He was always going to be raced," Adam said of Iamawingate, "I just had to retire a few to create time, which is why he and Wingate Guy have started later."
In six starts from April 2 to June 11 Iamawingate placed twice and then he returned from a freshen up at Terang last start with a fast finishing third.
"He has ability this horse, we've just nursed him. The break has helped him. He'll just settle in the field and use his speed.
"Everything will just have to fall into place and he'll have to get a bit of luck. He has pulled up well and worked on well since Terang."
His little half-brother Wingate Guy returns from a spell for his second campaign, having made a winning debut in April. Adam predicts more success is in his path.
"He is a magnificent little horse, I think he can go on and do great things," he said. "I really like this horse.
"I have been lucky enough to have Union Belle and Village Safari and you get the idea of a horse and what it's going to become. I just feel with where he's at he's got the potential to go further. He's very tough and a nice sit-sprint horse."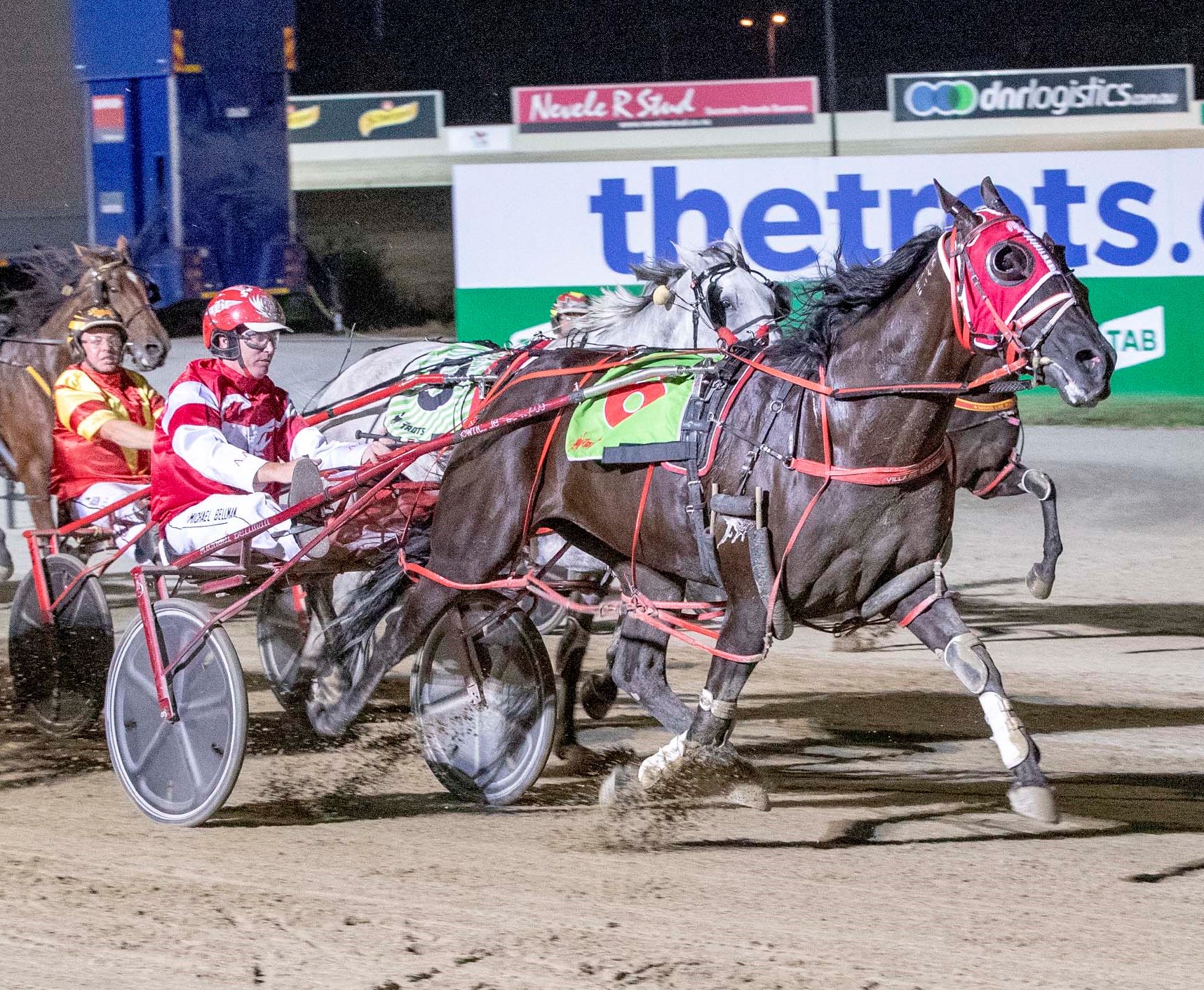 Wingate Guy will start from gate three of the Schweppes Pace at 8.45pm, while Village Safari will contest the Bendigo Ski Boat Central Pace from gate eight at 7.38pm.
A winner of 13 starts and $128,600, Adam said "she's been a lovely mare".
"I only paid $1000 for her. She's no superstar, but has run superbly for me. Before we tipped her out last prep she got a touch of laminitis, but she has come back really well.
"She didn't get fully opened up (first up), but I thought she got home really strong."
She's the only horse off the back row tonight and he said it was "the perfect draw" for the "nice sit-sprint mare".
TALKING TROTS ON SENTRACK: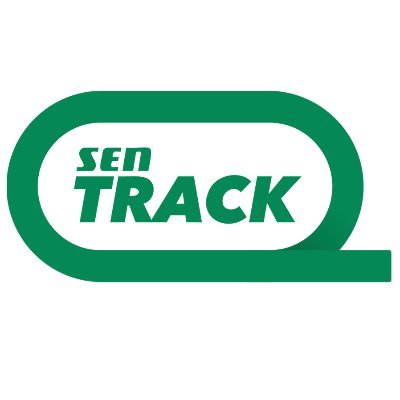 Join hosts Jason Bonnington and Blake Redden serve up Talking Trots on Track from 11am-1pm on SENTrack on 1593AM in Melbourne, 1539AM in Sydney, 657AM in Perth, 801AM in Gosford, 96.9FM in Ingham, 99.1FM in Atherton and 1575AM in Wollongong.
Click here to listen live and for links to download the SEN app.

TUNE IN
at
BENDIGO
First Race: 5.31pm Last Race: 9.45pm
Host/Racecaller: Lachie McIntosh.
Trots Vision: WATCH LIVE
SEN Track: WATCH LIVE
RSN 927: LISTEN LIVE

TUNE IN
at
KILMORE
First Race: 6.54pm Last Race: 10.20pm
Host/Racecaller: Luke Humphreys.
Trots Vision: WATCH LIVE
SEN Track: WATCH LIVE
RSN 927: LISTEN LIVE

ROB AUBER ON SHEPPARTON
R3: ALABAR BLOODSTOCK 2YO MAIDEN PACE
EARLY SPEED:
2, 4, 5, 7
SELECTIONS:
ALIENS EXIST (2) NO WIN NO WORRIES (4) ISLAND BLUE CHIP (7) MISS TYLER (8)
RATINGS:
2 / 4 / 7 / 8 / 5
SUGGESTED BET:
ALIENS EXIST (2) to Win
CRAIG RAIL ON KILMORE
R2: TAB LONG MAY WE PLAY 3YO PACE
EARLY SPEED:
6 (possible leader), 1, 4
SELECTIONS:
ATLANTAS (3), SONNYS AMAZING (1), TYABB WONDER (6), PIPPO NIEN (2)
RATINGS:
3 / 1, 6 / 2, 5 / 4
SUGGESTED BET:|
ATLANTAS (3) each way

This week's winners sired by Woodlands Stud stallions
Ideal Rule by American Ideal out of Cullens Rule at Addington
Eastwood Ideal by American Ideal out of Eastwood Christina by Addington
Darling Me by Sweet Lou out of Adore Me at Addington
Self Assured by Bettor's Delight out of Star Of Venus at Addington
Mohs Em Down by Bettors Delight out of Tatijana Bromac at Albion Park
American Delight by Bettor's Delight out of American Sweetheart at Bunbury
Sadhita by Bettors Delight out of Solondra at Bunbury
Jacobs Thunder by American Ideal out of Candyrama at Dubbo
Karloo Bradley by Sweet Lou out of Supreme Brigade at Dubbo
Guys Bettor Bet by Bettor's Delight out of Girlinamillion at Launceston
Tisu Spirit by American Ideal out of Tisu Holly at Launceston
Tommy Kruze by Highview Tommy out of Sophie's Choice at Kellerberrin
Montana Lad by Bettor's Delight out of Love To Party at Redcliffe