Persistence will eventually pay off for young reinsman Jordan Leedham, who goes in search of a long-awaited maiden winner in the sulky this evening.
The 17-year-old former Tasmanian has been living and working with Shelbourne trainer Kate Hargreaves for the last 10 months or so and has been getting regular opportunities on the racetrack to learn his craft.
So far, his 20 drives are yet to yield a victory, but two second placings have whet the appetite for a breakthrough victory.
Most recently, Leedham was aboard Hancocks Hero when he was run down by Hard Rock Shannon in a race at Bendigo last week.
"My heart jumped when I saw the one coming up on the inside and just beat me, but you can't do much about it I guess. That's part of racing," Leedham said.
He doesn't have any family history in harness racing, but has left school in a bid to make the sport his livelihood.
"I want to give this a crack," he said. "It's really exciting and your adrenaline gets pumping through you when you're out there. It's good just to have some fun and try and make a living out of it."
Tonight, Leedham is back in the gig and will be behind Hargreaves-trained Streitkid, who lines up in the Ballarat Laundry Commercial Pace at Bray Raceway. Leedham has partnered the horse once before - for a down-the-track finish at Bendigo in early June - and thinks he's some sort of hope in the NR 61 to 75 clash.
"He's not without a chance. He's been going pretty good without some luck. Hopefully he's thereabouts," he said.
"It will be good when (my first winner) happens, but I guess I've just got to keep at it until it does."
Streitkid won't be able to use his customary gate speed this evening after drawing barrier eight, but Hargreaves is still hopeful of a forward showing.
"He has been going really well without much luck. I expect him to run another great race and with some luck is a winning chance," she said.
Streitkid will chase his first win since mid-May and 13th overall when he races at 7.30pm.
TALKING TROTS ON SENTRACK: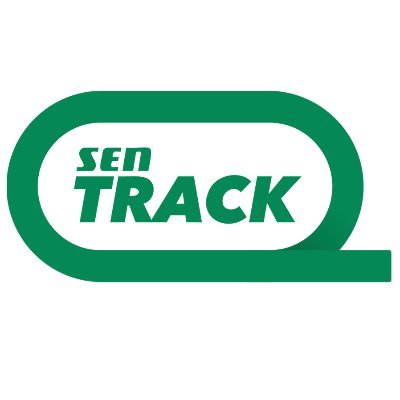 Join hosts Jason Bonnington and Blake Redden as they talk trots from 11am-1pm on SENTrack on 1593AM in Melbourne, 1539AM in Sydney, 657AM in Perth, 801AM in Gosford, 96.9FM in Ingham, 99.1FM in Atherton and 1575AM in Wollongong.
Click here to listen live and for links to download the SEN app.


CRAIG RAIL ON MILDURA
R2: THE GATEWAY PACE (HEAT 1)
EARLY SPEED:
2 (possible leader), 1, 4
SELECTIONS:
GLAM ROCK (7), ARTEGRA (1), KISSOFDEATH (3), SPORTBILLY (8)
RATINGS:
1, 7 / 3, 8 / 2 / 9
SUGGESTED BET:
GLAM ROCK (7) each way
ROB AUBER ON BALLARAT
R4: LASER ELECTRICAL PACE
EARLY SPEED:
2, 3, 4
SELECTIONS:
MISS ATLANTA (3) AMORE ROCK (9) GOODTIME STRYKER (8) CHANGE OF PLANS (4)
RATINGS:
3 / 9 / 8 / 4 / 5 / 7 / 2
SUGGESTED BET:
MISS ATLANTA (3) Each Way

This week's winners sired by Woodlands Stud stallions
Bettor Twist by Bettor's Delight out of Twist And Twirl at Addington
Italian Lad by Bettor's Delight out of Delizioso at Addington
Ultimate Offer by Bettor's Delight out of Dream Offer at Gloucester Park
Chicago Bull by Bettor's Delight out of Chicago Blues at Gloucester Park
Otis by Sweet Lou out of Janet Gai at Gloucester Park
Cruz by American Ideal out of Close To Heaven at Albion Park
Subtle Delight by Bettor's Delight out of Mickettee at Albion Park
Escalera by Bettor's Delight out of Lislass at Albion Park
She's All The Craze by Crazed out of Kylie Ree at Addington
Midfrew Luisianabeau by American Ideal out of Lulabelle Midfrew at Addington
Soho Bollinger by Bettor's Delight out of Soho Champagne at Bendigo
Life's Delight by Bettor's Delight out of Life On The Line at Pinjarra