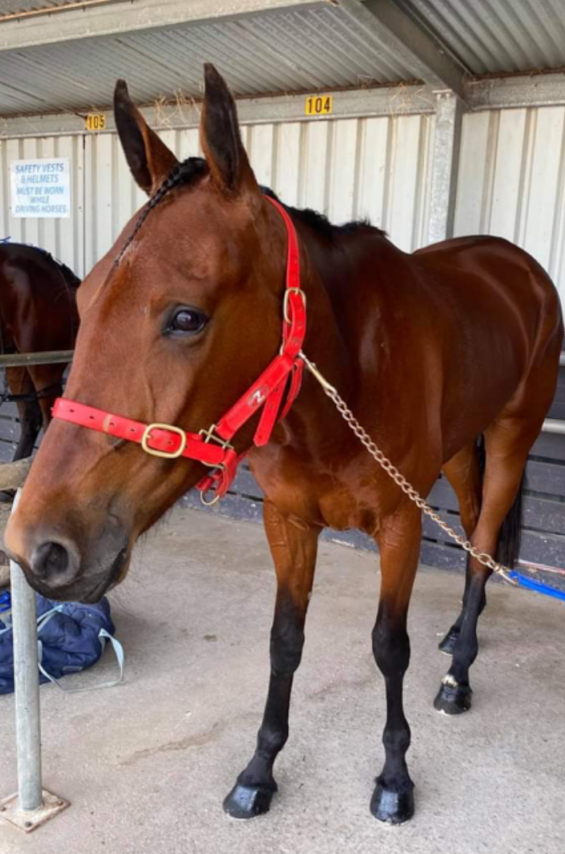 Sometimes race form doesn't tell the true story of a horse's ability, and that seems to be the case for a couple of the Tindale-trained runners that will step out at Tabcorp Park Melton on Friday.
The Berringa barn looks a good chance of securing a winning double at Victorian harness racing headquarters, with Whats Stanley Got well fancied over stablemate Smile Lyle in the Hygain Pony Trots Pace and Spacewriter finding himself in a winnable Empire Stallions Maiden Pace late in the night.
Whats Stanley Got (pictured) hasn't won since April last year, but has been knocking on the door for victory with some eye-catching recent performances at Geelong and Ararat.
Co-trainer AJ Tindale has been taken by both those efforts in defeat and reckons her gelding is well placed despite the difficult barrier seven draw.
"I rate him a big chance in that field with luck, and a lot of luck is required from a bad draw at Melton," she said.
Whats Stanley Got (James Herbertson) will come up against Smile Lyle (Ryan Duffy), and while the latter hasn't won since June 2019 and has only been within 10m of the winner in one of his eight starts for the stable, Tindale suggests there's plenty of underlying ability with the son of Grinfromeartoear.
"At home on his work he's the pick of the bunch," she said.
"But he's just not overly enthused race day - he's very casual.
"I think he is probably better driven with inside runs, he seems to be a little bit more confident. So we'll see what he wants to do on the day.
"He is working better than some of our good horses at home. He just disappoints us a bit race day. He just doesn't give 100 per cent."
It seems a similar story for Spacewriter, who resumes from a spell in the last race of nine.
The four-year-old has been a frustrating project for the Tindale team, with 10 placings but no wins from his 25 career starts to date. This includes close-up performances in his last five runs before going for a spell in October last year.
"This horse has so much ability," AJ said.
"He works the house down at home, but when he goes to the races, he is happy to let everyone else win.
"His trial (third at Tabcorp Park on February 9) was okay. I think he's going to need the run, but you don't know. He's got a good draw and we've got a great driver (Chris Alford) on him, so he might surprise us."
It's a big week for the stable, with four runners engaged at the Terang Pacing Cup meeting on Saturday night. And the best of those winning chances? Tindale leant the way of Rosarito Miss, who galloped in the concluding stages of a race at Melton last weekend and finished last.
"She's got a brilliant record at Terang and she was very unlucky to not run third the other night," Tindale said.
"I think she would have run a clear third at her first sort of crack at a city race and she warranted having another crack this weekend we thought."
TALKING TROTS ON SENTRACK: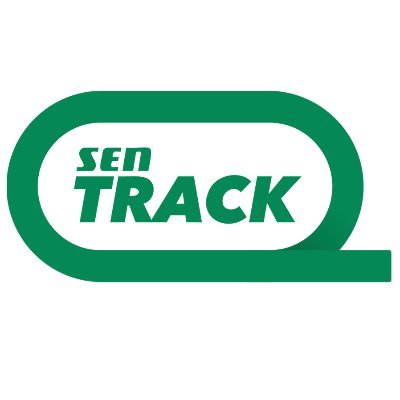 Join Jason Bonnington from 11am-1pm each weekday for Trots Life on SENTrack, which airs on 1593AM in Melbourne, 89.1FM in Muldura, 1539AM in Sydney, 1053AM in Brisbane, 1620AM on the Gold Coast, 657AM in Perth, 801AM in Gosford, 96.9FM in Ingham, 99.1FM in Atherton and 1575AM in Wollongong.
Click here to listen live and for links to download the SEN app.

TUNE IN
at
TABCORP PARK MELTON
First Race: 6.40pm Last Race: 10.40pm
Host/Racecaller: Dan Mielicki.
Trots Vision: WATCH LIVE
SEN Track: LISTEN LIVE
RSN 927: LISTEN LIVE

CRAIG RAIL ON TABCORP PARK MELTON
RACE 5: SEPPELT WINES PACE
EARLY SPEED:
3 (possible leader), 1,5
SELECTIONS:
THE RED MOON RISING (9), AZZA (11), FOOLISH PLEASURE (7), ONA HIGHWAY TOHELL (5)
RATINGS:
9/ 7, 9/ 3, 5/ 1, 6/ 10, 12
SUGGESTED BET:
THE RED MOON RISING (9) each way

This week's winners sired by Woodlands Stud stallions
Ruby Baby by Bettor's Delight out of Mamunia at Newcastle
Hidden Delight by Bettor's Delight out of Hidden Jewel at Newcastle
Sky Diamond by American Ideal out of Sky Beauty at Newcastle
Delightful Jazz by Bettor's Delight out of Hotinthecitytonite at Melton
Tasty Delight by Bettor's Delight out of Gentle Audrey at Menangle
Stylish Memphis by Bettor's Delight out of Memphis Melody at Menangle
Our Shelly Beach by Sweet Lou out of Superdeal at Bunbury
Texas Tiger by American Ideal out of Tiger Dion at Bunbury
My Sweet Deal by Sweet Lou out of American Sweetheart at Bunbury
Dominus Factum by American Ideal out of Nikki's Delight at Bunbury
Northview Hustler by Bettor's Delight out of Northview Desire at Albion Park
Mufasa by American Ideal out of VC Windermere at Pinjarra