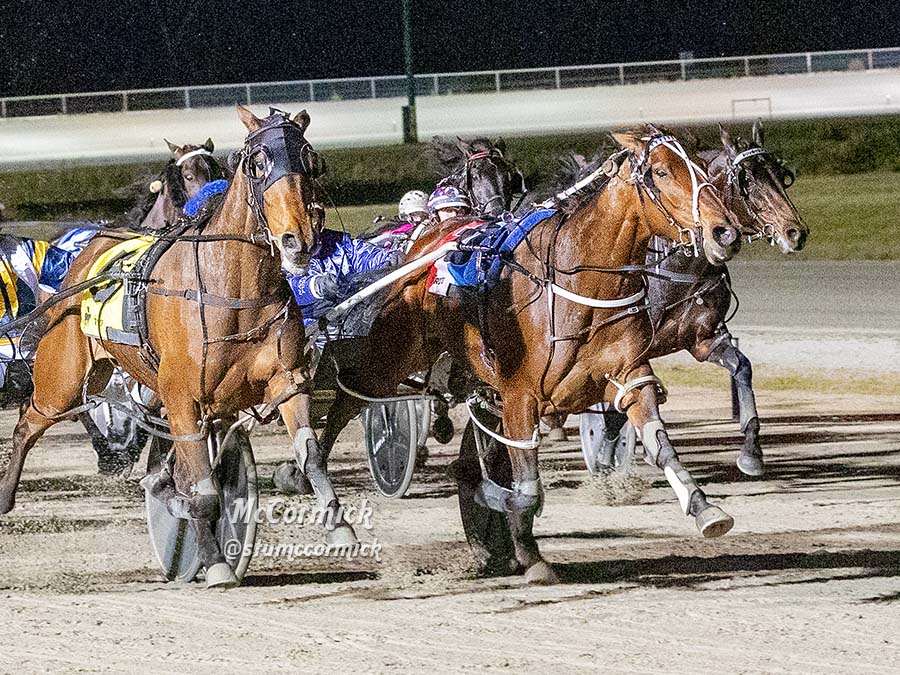 Perhaps only a plane ride to the US can stop Amazing Dream from a golden Victorian season after the four-year-old mare put in a brilliant performance to capture the Jet Roofing Kilmore Pacing Cup.
The former Kiwi sat three-wide without cover for the last lap in chasing the leaders who enjoyed some moderate early sectionals, and not only mowed them down but also held off those who hooked themselves to her tail for an armchair ride.
She crushed the clock in a 54.6-second last half to win the 2690-metre Group 2 crown, gifting reinsman Anthony Butt his first Kilmore Cup some five years after he finished second by a neck with Ohoka Punter.
"She is class and is just a great mare," Butt told TrotsVision. "She's won so many big races now and beaten the boys most occasions.
"She just keeps doing the job. She probably flies under the radar a little bit, but any of these big races she goes in she always has a great chance of winning."
It was also a significant result for Purdon, who set up base in Victoria this year and has enjoyed a stellar first season due in no small part to Amazing Dream, who captured two Group 1s in Queensland and tonight tasted success in her first Victorian start.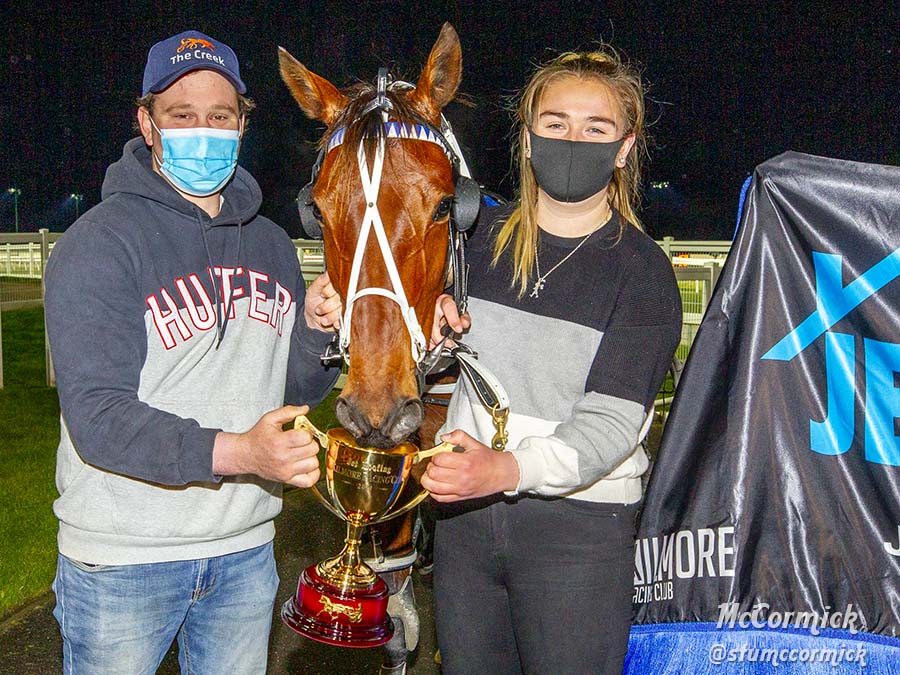 "She always just finds a way to win and that's what just makes her such a top mare," he told TrotsVision.
"Her trial was good 10 days ago and we didn't back off her work coming into this race. Her work was really strong, we had an awkward post to contend with, but I knew we had the right horse for the day."
He said she would now zero in on the October 9 Pryde's EasiFeed Victoria Cup, for which she's a $6 chance in pre-nominations betting with TAB.com.au.
And Butt said the Victoria Cup at Bendigo could be a pre-cursor to a golden summer for the mare, providing they can keep her in Australia with her US-based owners keen to courier her across the Pacific.
"There was talk of her going to America, but hopefully between Nathan and I we can convince the owners for her to stay here a bit longer, because she's going to have an awesome summer," he said.
"Back in New Zealand she won the Great Northern Derby and the Auckland Cup, they are very hard races to win, to do that she's got to be one out of the box.
"And then to go to Queensland and do what she did, they said she got the good runs but she made her own luck. She burnt off the gates both times and got in those spots. You just have to hand it to her, she just keeps turning up week in and week out."
She reinforced that tonight, when Out To Play crossed General Dodge to lead without great exertion and after a challenge from Tango Tara balanced up with an 81-second lead time and 30.4 and 31-second quarters.
That meant all was on the line in the final 800 metres, but Amazing Dream had all the answers, winning by a head from Mach Dan while Malcolm Rhythm crashed the line to finish third and Triple Eight put in an eye-catching last quarter to fill out the first four.
"I was happy to sit there as long as I could and eventually I got flushed out a lap out, so an amazing performance to sit out there and still hang on," Butt said.
RELIVE THE THRILLING FINAL LAP: