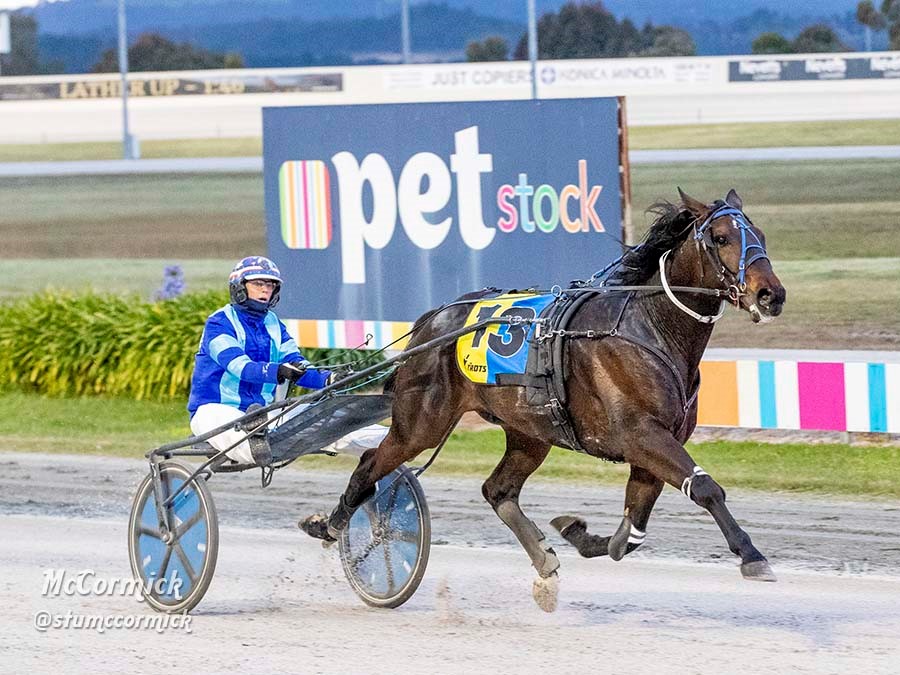 Any questions that may have remained about Plymouth Chubb's bona fides were well and truly answered with a powerful victory in the Group 2 IRT Australia Tatlow Stakes.
Trainer Peter Manning and reinswoman Kerryn Manning appear to have a Group 1 talent ready to rip through the season's headline races after their two-year-old trotter overcame his gate 13 draw to career away in stunning style.
On the doorstep of the famed Redwood Classic, Kerryn Manning told TrotsVision tonight "was probably his biggest test" and he advanced with flying colours.
"From the draw, it wasn't a bad little field really and he had a couple of little minor setbacks since Stawell, and I thought tonight might be the night he got beat but, no, he is very good," Manning said.

The eighth-straight win came after Plymouth Chubb advanced well from the widest back row gate, settling fourth in the running line before leading up the three-wide train with a lap to run.
He quickly accounted for leader Aldebaran Misty and breeze horse Courage Stride and it was soon a one-horse race.
"He hasn't been back in the field very often in his races, he's usually up the front and they're trying to catch him, but tonight it was nice to see that he came out settling and was able to do it a different way," Manning said.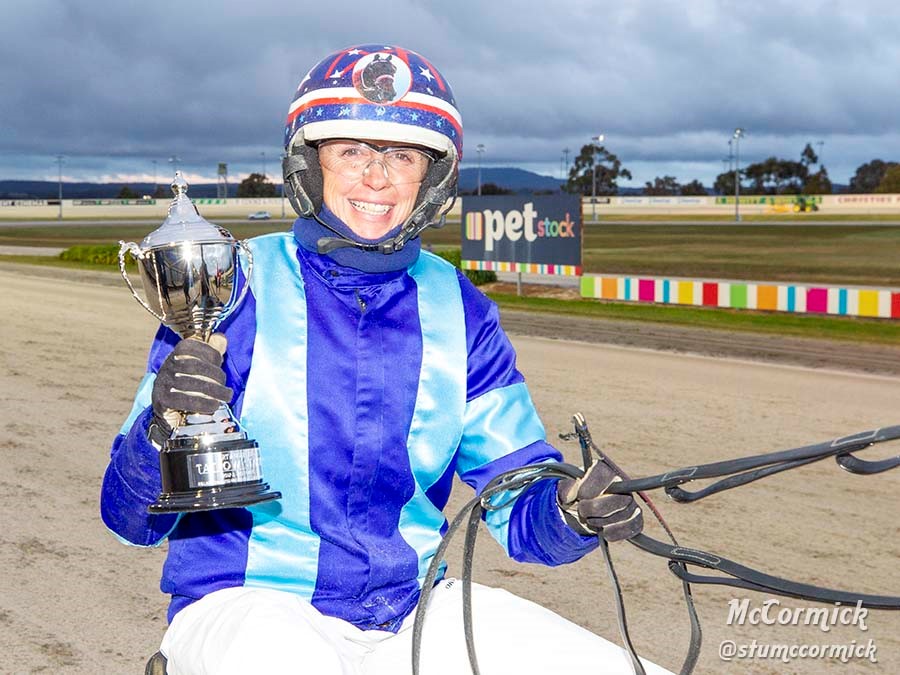 "Up the back I was cruising and Greg (Sugars on Courage Stride) looked a little under pressure and that horse goes quite well.
"I just asked him for a little bit and he just zipped past them, so it's nice to have that attribute in a trotter like that. He got a little bit tired at the line, still had the plugs in, but did it really well still."
In the end he finished eight metres clear of second-placed Courage Stride with Stingofawasp third.
It would have been quite the thrill for owner-breeders Gary Benson and Steven Hegyi and there is likely more to come.
The winner looks set to tackle the Aldebaran Park Redwood Classic on October 31 at Maryborough, where the Group 1 shares the card with the Classic Connection @ Haras Des Trotteurs Victoria Trotters Derby.
"He has all the attributes of a really nice horse, whether he takes the next step we will see, but he is certainly beating everything that's around quite comfortably at the minute."
---