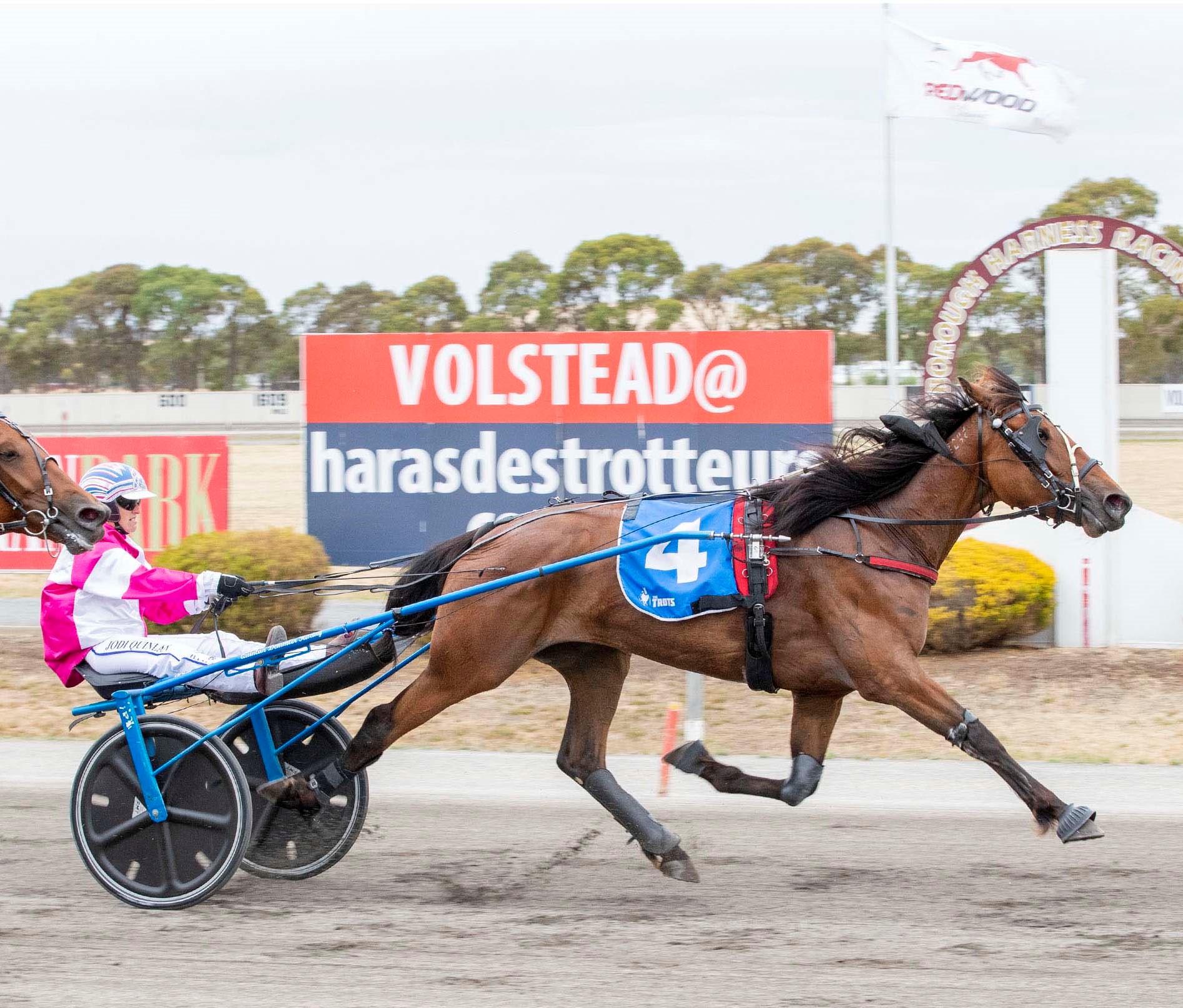 Graduates of the Australasian Premier Trotting Sale landed two wins at both Maryborough on Monday and Melton on Wednesday.
Ofortuna and Whos The Man both saluted at Maryborough, while Birthday Suit and Irene Rose emerged successful at Melton and, together with the three-year-old, Maestro, a winner at Geelong last Friday, gave the APTS sale five winners in the space of five days.
Whos The Man, Irene Rose and Maestro are all graduates of the 2019 APTS sale, Maestro being knocked down for $31,000, Irene Rose at $7000 and Whos The Man a non-sale entry.
Ofortuna sold for $21,000 at the 2018 sale, while Birthday Suit realised $20,000 at the 2017 auction.
Ofortuna, who finished runner-up in last year's Vicbred and Breeders Crown Finals, has netted connections $53,550 and Whos The Man, second in the 2020 APTS 3YO Trot Final, has earned $50,020 to date.
The 2022 Nutrien Equine Standardbred Yearling Sale, incorporating the former Australasian Premier Trotting Sale, will be conducted at Oaklands Junction on Sunday, April 3.
Trotting yearlings sold at next year's sale will have the outstanding opportunity to compete in a valuable race series in Melbourne in 2023 and 2024 proudly sponsored by Haras Des Trotteurs.
The 2023 Haras Des Trotteurs sponsored series will carry an overall stake of $125,000 with separate $62,500 divisions for two-year-old colts and fillies.
Graduates of the 2022 sale will also be eligible to compete for a further $250,000 as three-year-olds in 2024.
Entries for the trotting sale are now being accepted on www.nutrienequine.com.au and will close on September 30.