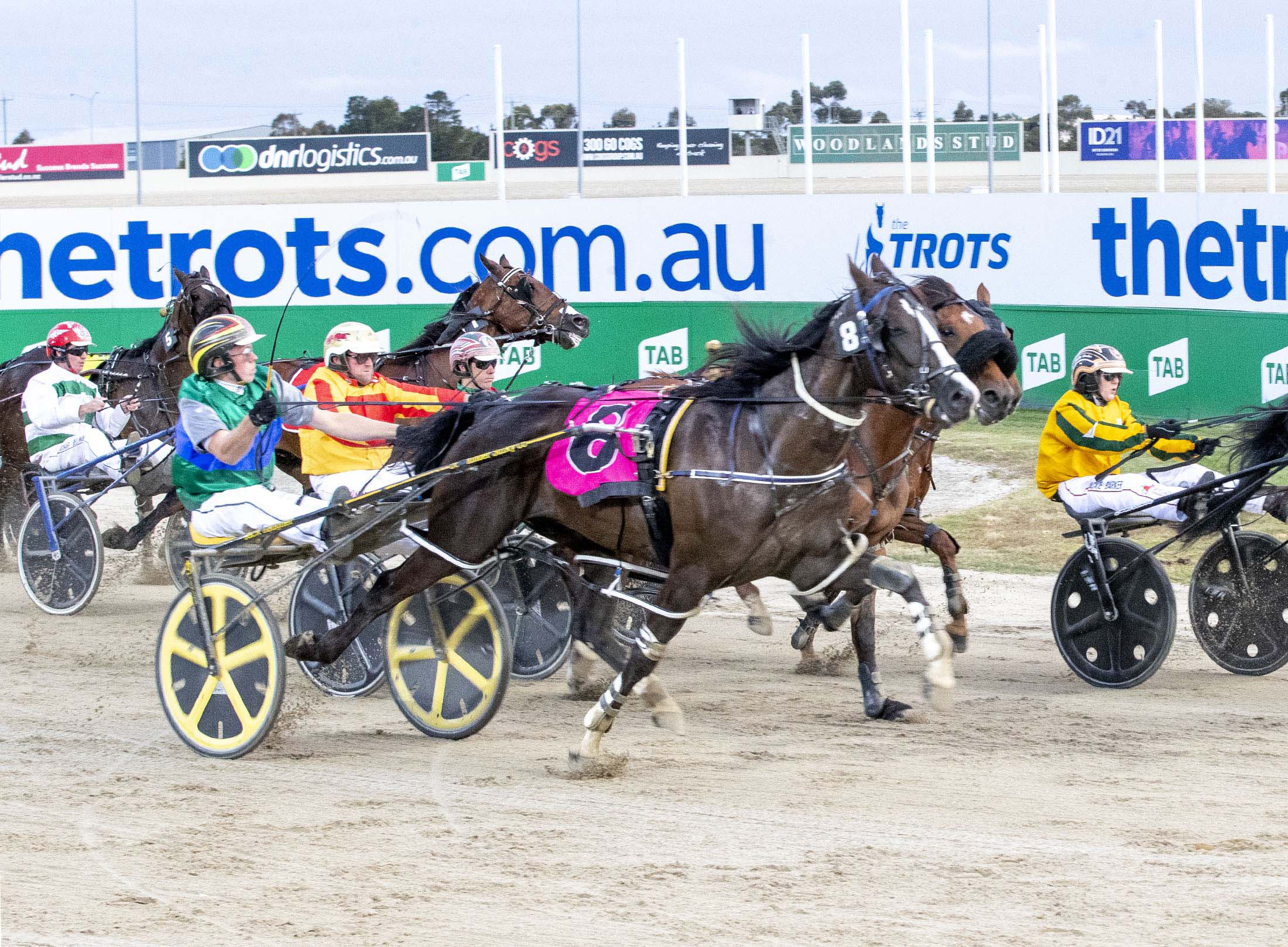 From Thursday, Victorian harness racing will be conducted with racing in defined districts restricted to participants from those areas.
Harness Racing Victoria (HRV) today revealed a new region-based racing calendar to limit travel for participants, in line with public health recommendations to slow the spread of the coronavirus.
Tomorrow night's Mildura meeting has been cancelled due to the Mildura Cup being postponed. That meeting has been replaced by a new Bendigo meeting.
"This model allows us to keep essential personnel and participants at race meetings. It also provides us the best opportunity to continue conducting race meetings," HRV CEO Dayle Brown said.
The new racing model will see Victoria divided into six regions, with meetings conducted at nine tracks – Inner West (Melton and Ballarat), West (Terang and Stawell), East (Kilmore and Cranbourne), North West (Mildura), Central (Bendigo) and North East (Shepparton).
All previous calendar feature events will be cancelled. Details regarding prizemoney will be advised.
Every Victorian participant has been assigned a specific region in which they are allowed to compete. The list can be viewed here.
"The support we have received through regular and thorough consultation with our industry representative bodies during this challenging period has been really important and I thank them for that," Brown said.
Trots Clubs Victoria (TCV) President Tim Scala said the regional model made sense.
"We want to survive as an industry and come out the other side of this," Scala said.
"It will mean that some clubs will have their racing transferred to another track or region, but we need to be happy that there will still be clubs operating."
Prominent industry supporter and principal of Aldebaran Park, Duncan McPherson, said that "Harness Racing Victoria was to be commended for its decisive action".
"This is another opportunity for trainers, drivers and all participants to play a role in maintaining the industry," McPherson said.
"I hope we will see this as an opportunity for our industry to move forward."

Victorian Trainers and Drivers Association president Lance Justice said the VTDA welcomed the move.
"Naturally there will be some who would like to have been assigned to another region or race at other tracks," Justice said. "I understand that, but we must unite to support this model so as we can continue earning prizemoney and paying the bills.
"The racing office staff at HRV will be flat out reworking the programs and the fields. We have been given assurances they will program to provide as many opportunities as possible throughout all the regions. They are using real-time data to program to best suit racing populations within each region. It's important now we let them do their job, don't inundate them with phone calls, and we'll do ours. We're all in this together."
Clinton Welsh, who is a member of the Victorian Harness Racing Advisory Council, echoed that sentiment.
"Regionalisation is another way we can safeguard the industry. And it's important that our participants have something that occupies their mind during such a tough time. Racing is a true outlet for a lot of trots people."
Speaking on behalf of owners' representative body, the Victorian Harness Racing Club, Rob Auber said he was an avid supporter of region-based racing in this time.
"HRV has to make some tough decisions to maintain the continuity of racing. Immediately moving to a regional model gives this sport the best chance to succeed," Auber said.
"We understand that this will affect different participants in different ways, but whatever can be done to keep our people safe, healthy and earning a livelihood must be supported."
The new-look Victorian harness racing calendar at this stage for the next fortnight will be:
Monday 30 March: Cranbourne day
Tuesday 31 March: Bendigo night
Wednesday 1 April: Stawell day, Shepparton night
Thursday 2 April: Ballarat day, Mildura night
Friday 3 April: Kilmore day, Bendigo night
Saturday 4 April: Melton night
Sunday 5 April: Cranbourne twilight
Monday 6 April: Shepparton day
Tuesday 7 April: Terang night
Wednesday 8 April: Kilmore day, Mildura night
Thursday 9 April: Melton day, Bendigo night
Saturday 11 April: Melton night
Sunday 12 April: Shepparton night
Please note, this calendar is subject to change with HRV exploring the possibility of providing additional opportunities for the industry.
Industry participants and HRV staff are reminded that HRV has an Industry Assistance Program, which provides a free counselling service to employees and licenced participants. This service is provided by Benestar. Contact them on 1300 360 364 or visit Benestar.com for more information.
Industry is also reminded of the current raceday requirements during the COVID-19 pandemic.
Media enquiries: cwinnell@hrv.org.au