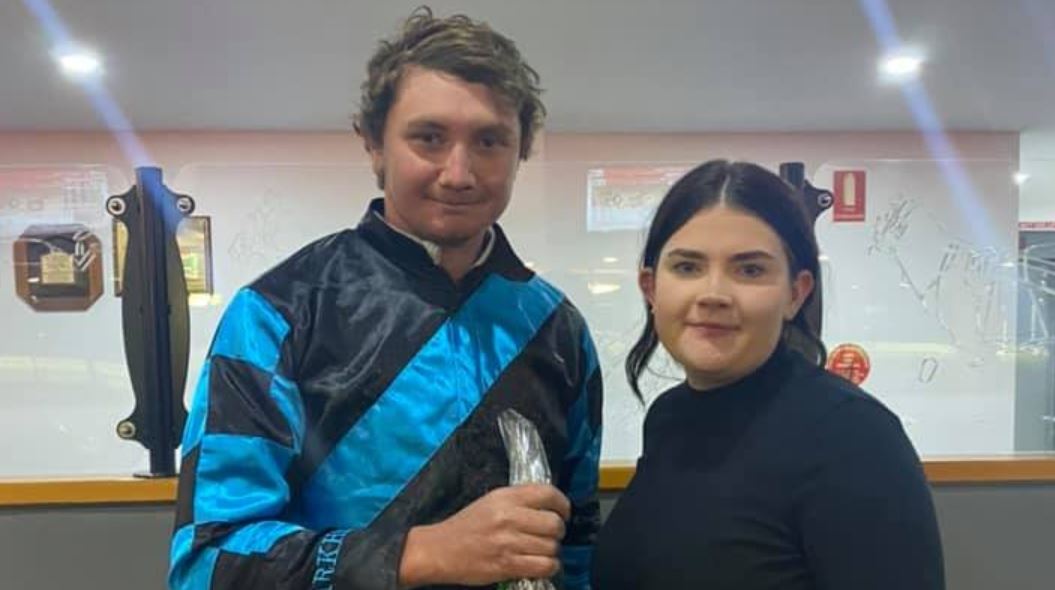 A bargain buy off Facebook is reaping rewards for young up-and-coming trainer Sam Barker and his girlfriend Taylah Markham.
The 22-year-old Barker prepared Ultimate Vinnie to beat a handy field of youngsters in the Signature Clean 4 You 3YO Vicbred Pace at Ballarat on Wednesday night, with the horse sitting parked throughout the 1710m trip and prevailing in a hot 1:53.6min mile rate.
The victory was just Barker's fifth as a trainer and 30th as a driver.
"I thought going into last night he'd run 1:54, but I didn't know if I could sit outside them and beat them. I thought I was going to have to find out because I didn't think I'd be able to find the front," the Great Western local said.
"He probably went a tad little bit better than I thought."
Barker said Markham had been persistent in securing the horse after seeing him on Facebook as a yearling, which she eventually did for about $700.
After proving a handful in the early days, Ultimate Vinnie won The Storm Inside Vicbred Super Series 2YO Bronze Pace by more than 15m on debut at Bendigo in December last year, before being tested at Group 1 level two starts later in the VHRC Caduceus 3YO Classic. This race was won by Aaron Dunn's Bondi Lockdown, with Barker's charge running a creditable sixth.
Barker, who works for Dunn in Horsham and trains his own horses from that base, said Ultimate Vinnie was in the same league as his boss' stable star.
"There's not a lot between them, but Bondi Lockdown has got the writing on the board," Barker said.
Ultimate Vinnie is a son of Alta Christiano out of a mare by the name of Bella Enobrac, who failed to win a race from nine career starts.
* picture courtesy Ballarat and District Trotting Club
WATCH ULTIMATE VINNIE WIN AT BALLARAT BELOW: