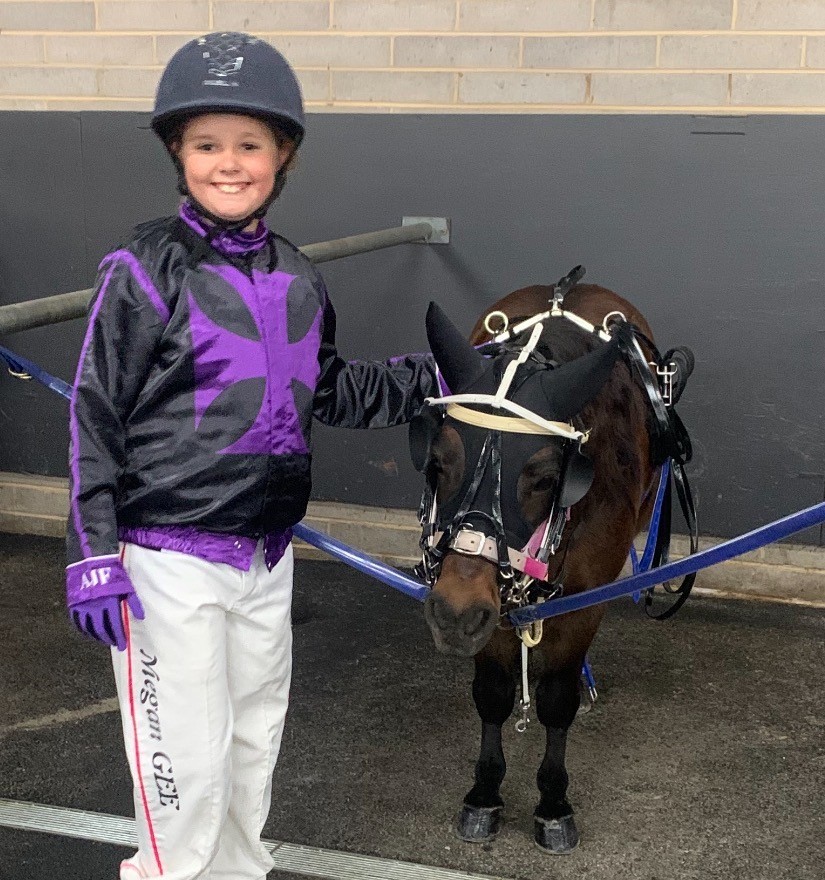 Three youngsters from Victoria will step out on harness racing's biggest stage next month for the 2021 Mini Trot Inter Dominion.
Charlie Pekin, Reagan Clarke and Amelia Walliss (pictured) have been selected to represent the state at the meeting, which will be run during ID grand final night at Tabcorp Park Menangle.
Pekin and Walliss, both 11, will race their stars Little Blue and Lightning Jack in the "Shetlands" division race, while 14-year-old Clarke will team up with Pride of Petite in the "Ponies" grade event.
All three have won two nights paid accommodation in New South Wales, a $200 fuel voucher and a set of Victorian-branded silks, courtesy of Harness Racing Victoria.
The pony races will be conducted during the December 11 meeting at Menangle, which features the Inter Dominion grand finals for both pacers and trotters.
"I would like to congratulate all three of the kids for putting forward a submission to represent Victoria," Pony Trots Victoria co-ordinator Emma Prosser said.
"I have no doubt that all of them will do Victoria proud and I can't wait to watch them on Saturday, December 11."