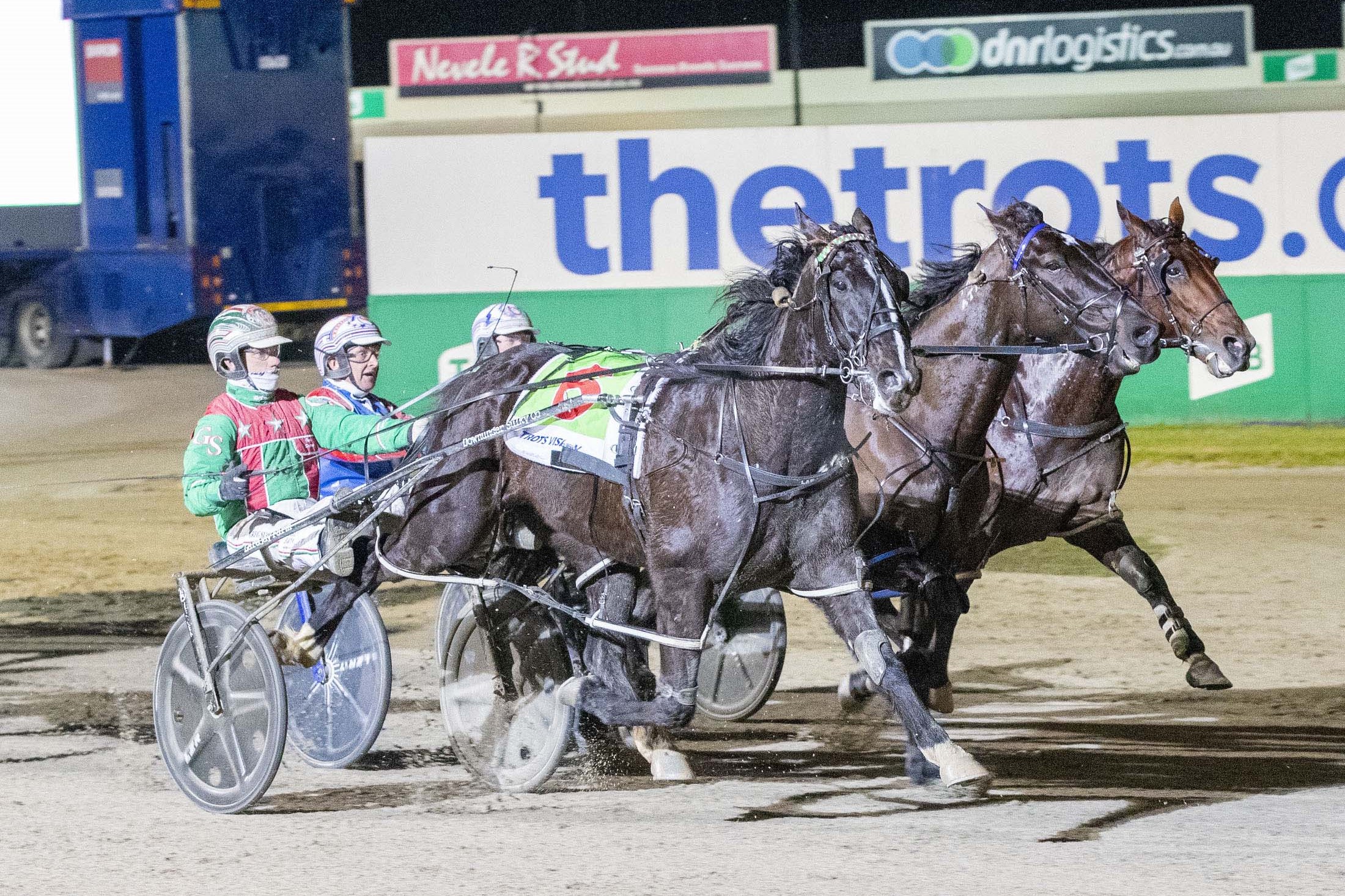 Some may still resist the notion but based on Saturday night's action at Melton, Australia's foreboding, if far from meek, four-year-old stars are set to inherit the Earth.
Originally, the focus of our investigation relating to young guns tackling older, more seasoned rivals, was the weekend's fast class pace featuring Better Eclipse, Rock N Roll Doo and Spring In His Step.
And we'll get back to that very soon indeed.
Before that, however, let's assess both heats of the Metropolitan Pace also staged at Victorian harness HQ.
Each qualifier for that series was claimed by four-year-old combatants; first Yambukian – in wildly dominant style – and then Something Better in almost-all-the-way fashion.
Of course, it's noted that the Metro Pace is restricted to horses with a national rating no higher than 79.
Nevertheless, these victories still symbolize exhibit A of where our burgeoning headliners sit in the broader pantheon.
Exhibit B was the Dann Event Hire Pace, an open class contest which split the two Metro Pace preliminaries.
In that race, the Trifecta was comprised by four-year-old players with Better Eclipse – the reigning Chariots of Fire champ – narrowly defeating fellow 4YO contemporaries Rock N Roll Doo and Spring In His Step.
On face value, the revolution at hand is excellent news for harness racing in this part of the world.
Regeneration, particularly at the top level, raises interest and drives anticipation for the future.
Sadly, however, the upshot isn't all good.
Later this year, in November and December, much will be asked of the Southern Hemisphere's top-grade trotters and pacers.
During those months, Victoria will stage its two major futurity series - the Breeders Crown and Vicbred Super Series - along with the Inter Dominion.
This will be Victoria's first ID series since 2018.
More than ever, both IDs will desperately require four-year-old participation in bulk fashion.
But will they receive it?
The issue here is that several or perhaps many of the nation's most exciting athletes will likely opt to avoid the rigors of ID racing in preference for 'easier' age-restricted targets through the Crown and VSS.
Some, particularly owners and trainers, will suggest these options aid horses deemed unready for the toughest race series in any code of racing.
Others, like those charged with the task of promoting the sport, might well disagree.
---
The opinions expressed in The Forum are those of the author and may not be attributed to or represent policies of Harness Racing Victoria, which is the state authority and owner of thetrots.com.au.