In psychology, they call it insight – and we've all experienced it.
Insight is that magical moment that materializes when suddenly, and without warning, one accesses the solution to a pressing problem. Often a problem one has toiled over without making any obvious progress.
Spirit Of St Louis has reached insight in 2022.
Let's not pretend Belinda McCarthy's Kiwi recruit was some sort of battler before his recent freak streak.
Prior to arriving in Victoria, Spirit Of St Louis had won five of his 14 Aussie starts including victories in Queensland's 4YO Championship and a heat of the Inter Dominion series.
But nothing he'd achieved before the Bendigo Cup could have helped predict what's transpired over the past 17 days.
These three regional features staged in Victoria through January - the Bendigo, Shepparton and Ballarat Cups - are seriously major events. And Spirit Of St Louis has claimed all three.
No doubt the flawless steers from gun young reinsman Jack Callaghan have significantly contributed to the 'insight' rendered by the exciting five-year-old he's partnered in those triumphs.
But the horse himself, like Anthony Koutoufides in 2000 or Roger Federer in 2004, has also made a rapid, exponential improvement from nice horse to budding superstar.
Even with his recent dominance on record, however, life only gets harder from here.
In 11 days, Spirit Of St Louis will tackle Victoria's richest and most prestigious open-class pacing contest, the Group 1 Del-Re National A. G. Hunter Cup.
Waiting for him there will be the last two winners of that race, King Of Swing and Lochinvar Art, Inter Dominion runner-up Expensive Ego and 10-time Group 1 winning-mare Amazing Dream among others.
Amazing Dream was simply phenomenal in the Ballarat Cup and only needs a truly run race to figure in the finish while Lochinvar Art and Expensive Ego will both improve off their efforts at Bray Raceway.
Insight, however, both in life and in sport is a powerful thing. Once you've found the solution to a complex problem you never forget it.
And Spirit Of St Louis has solved the problem of how to win proper features against the very best opposition of late.
---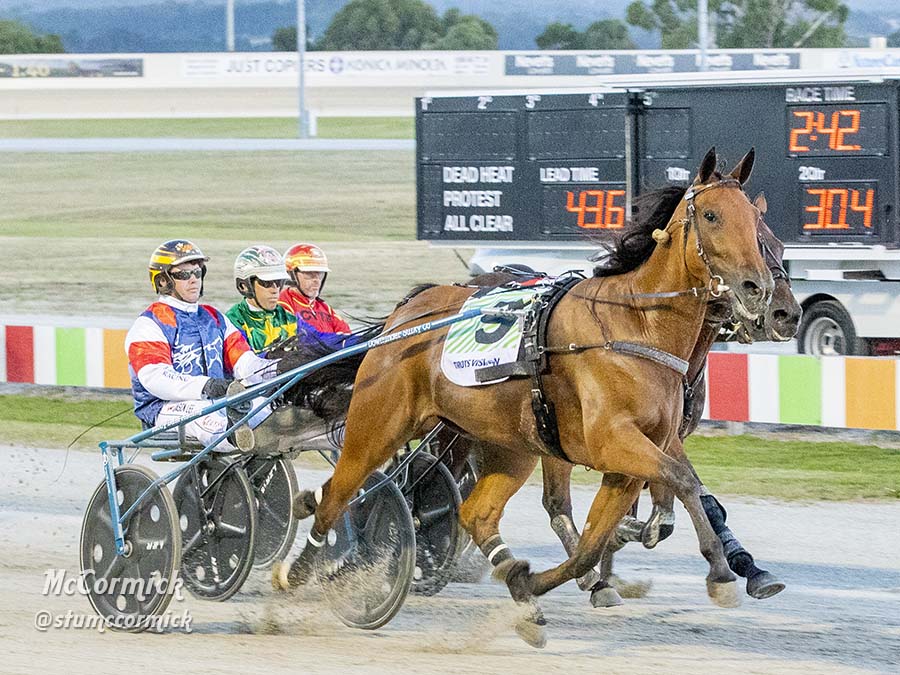 Rightly or wrongly, elite athletes are typically assessed in relation to potential rather than performance.
Without doubt, Saturday night's E B Cochran Trotters Cup winner, Im Ready Jet, is a victim of this system.
Ever since her traditionally conservative trainer Anton Golino declared that Im Ready Jet was better than her superstar stablemate Dance Craze at the same stage of their careers, there was no turning back.
Whether she'll end up being as good or better than Dance Craze – though she'll almost certainly surpass her deeds at some point – is academic.
The fact is, Im Ready Jet has already won four Group 1 races and cemented her place as one of the nation's premier trotters.
A reputation she'll likely fortify in coming weeks.
---
The opinions expressed in The Forum are those of the author and may not be attributed to or represent policies of Harness Racing Victoria, which is the state authority and owner of thetrots.com.au.