Sporting media manifests such an enormous presence these days that the theatre of combat is contested off-field more often than on it.
With precious little evidence even less merit, the finest pacing filly produced on Australian shores for the past two decades, Ladies In Red, was quietly stripped of her previously sanctified status.
Insanely, this process was pre-mediated not by racetrack performance, but rather racetrack banter.
Even after her heralded rival, Tough Tilly, failed to qualify for Saturday night's Pryde's EasiFeed Victoria Oaks decider, punters and pundits found a way to make her seem vulnerable.
Despite dominating her Oaks heat and possessing a near flawless record, Ladies In Red was wondrously reduced to something unbefitting her racetrack stature.
Suddenly, a conspiratorial consensus emerged that stablemate Beach Music had bridged what was a cataclysmic gap from their earlier clashes, and with the better draw, would beat Ladies In Red at feature race level.
We'll never truly know how much of that movement was manufactured, and how much was genuine.
One thing, however, is now for certain.
Beach Music, and every other filly racing in this part of the world, cannot live with Ladies In Red at her best.
As is typically the case, Saturday night's Vic Cup card was dominated by on-pace, on-peg runners.
Traditional lovers of harness racing, or 'the trots', bemoan this fact, but the epic speed the post-modern standardbred possesses, and the lightning-fast 1000m tracks at which they race, enforces certain realities.
Unless races are staged at breakneck speed, badly drawn horses need freakish fortune to figure in the finish.
That is, unless, they're named Ladies In Red.
Drama and hyperbole aside, Ladies In Red always had the measure of her Vic Oaks adversaries.
But on a night where four Group 1s were staged, and the other three were claimed by either leaders or horses trailing the leader, Emma Stewart's phenomenal filly stood head-and-shoulders apart.
Not only did Ladies In Red start off the second row; she circled the field and sat outside one super-talented stablemate, Joanna, with another massively gifted co-habitant, Beach Music, sitting on her tail.
And she brutally taught them a lesson.
Whether Ladies In Red can be harness racing's answer to Winx remains to be seen.
Whether she's vulnerable to those of her gender and generation is no longer in question.
---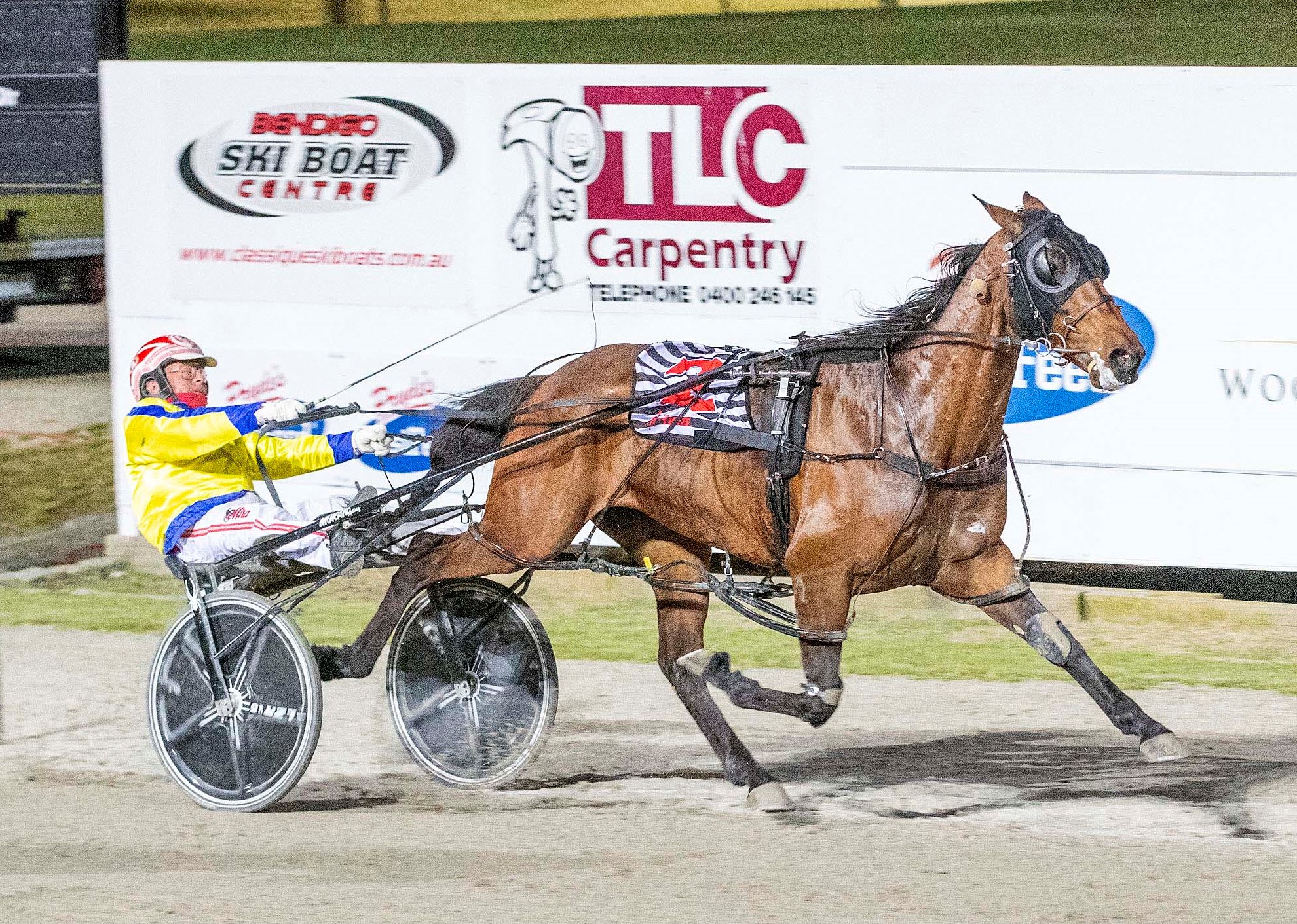 Seven days before Saturday night's Group 1 Grand Circuit Victoria Cup, brilliant five-year-old Max Delight was scratched from his final lead-up race, the Smoken Up Sprint by Harness Racing Victoria stewards.
At that point, the abscess which troubled him threatened to derail this campaign.
Superstar trainer and legendary driver, Chris Alford, had other ideas.
Not only did the former Australian three-year-old of the year contest the Vic Cup, he led, trailed and prevailed in formidable fashion.
If that was him at 90 per cent, one wonders what the future may hold.
---
The opinions expressed in The Forum are those of the author and may not be attributed to or represent policies of Harness Racing Victoria, which is the state authority and owner of thetrots.com.au.