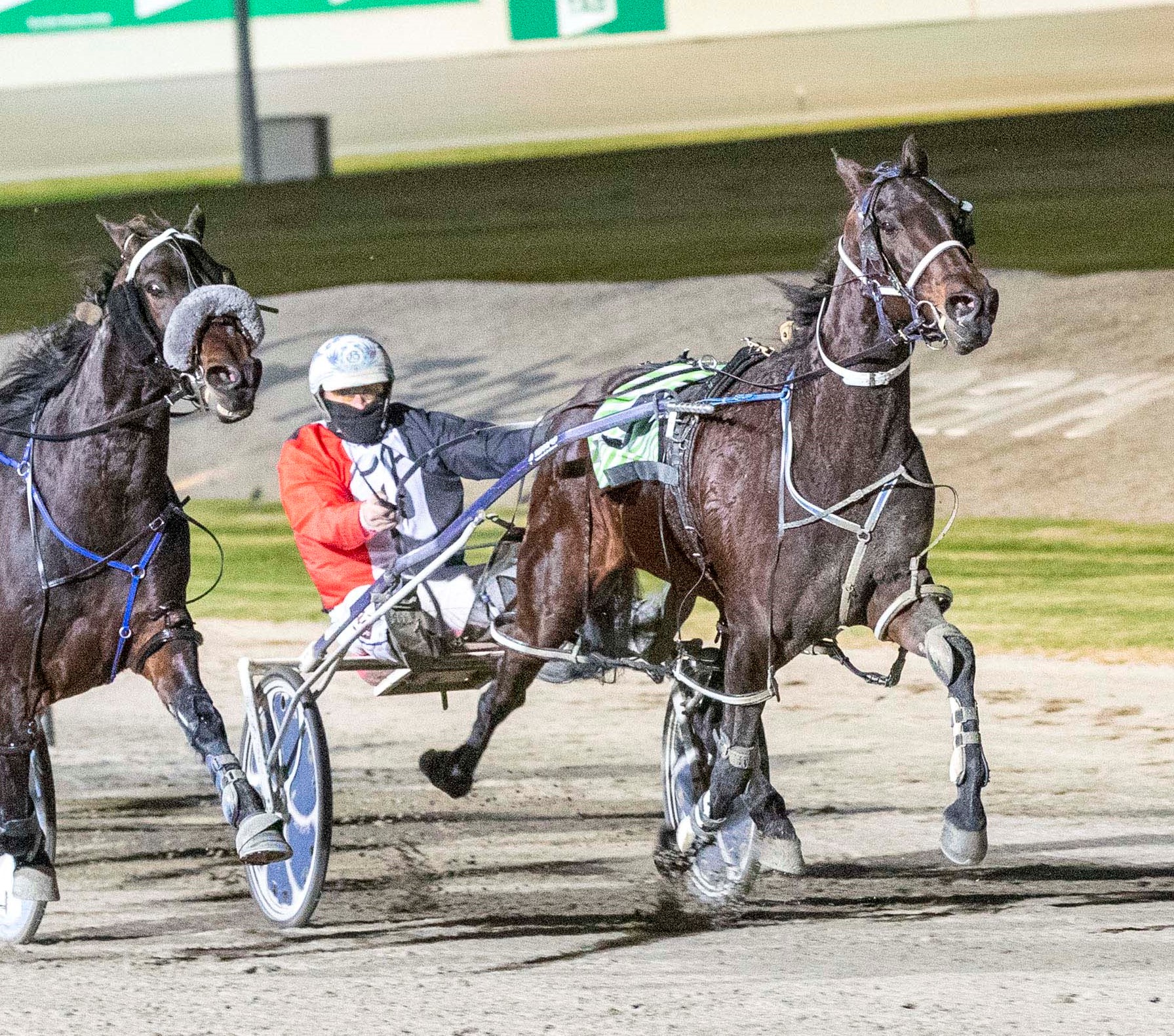 IN recent years, the validity and veracity of eye-witness testimony when leveraged in legal proceedings has been widely scrutinised and sometimes discredit entirely.
And anyone that witnessed the fourth event at Melton Saturday night will now recognize why.
Where do we start here?
Perhaps it's prudent to outline the real-time inferences most, if not all, who watched the contest made.
Approaching the finish it seemed patently apparent that Torrid Saint, who secured an inside passage to pass leader and favourite Tango Tara, had galloped over the concluding stages.
Despite early confusion regarding the ramifications of this indiscretion, it soon emerged that the rules of Australian Harness Racing dictated the fate of Torrid Saint, and it wasn't a pretty picture.
According to rule 155a, if any horse slips out of gait as their nose pierces the wire, then they shall be demoted behind any runner within a body-length at said race's conclusion.
It doesn't get more definitive than that.
Or so it seemed.
In their role as integrity leaders, Harness Racing Victoria's panel of presiding Stewards cannot simply rule on what seemed visually evident.
They are left to forensically investigate the truth, and in this case, that required head-on, slow-motion footage of this event's final 15 metres.
Much to the amazement of Chief Stipe Brett Day, and punters everywhere, this footage appeared to reveal something cryptically contradictory to real-time vision.
Despite pacing roughly and throwing his head in the air, Torrid Saint had, to a reasonable standard, maintained pacing throughout.
Watch the replay 1000 times and you'd swear Glenn Douglas' charge wriggled out of rhythm; listen to Day's explanation of his superior analysis and you'd likely change your mind.
Either way, Torrid Saint kept the race and knocked myriad punters out of Early Quad's in the process.
---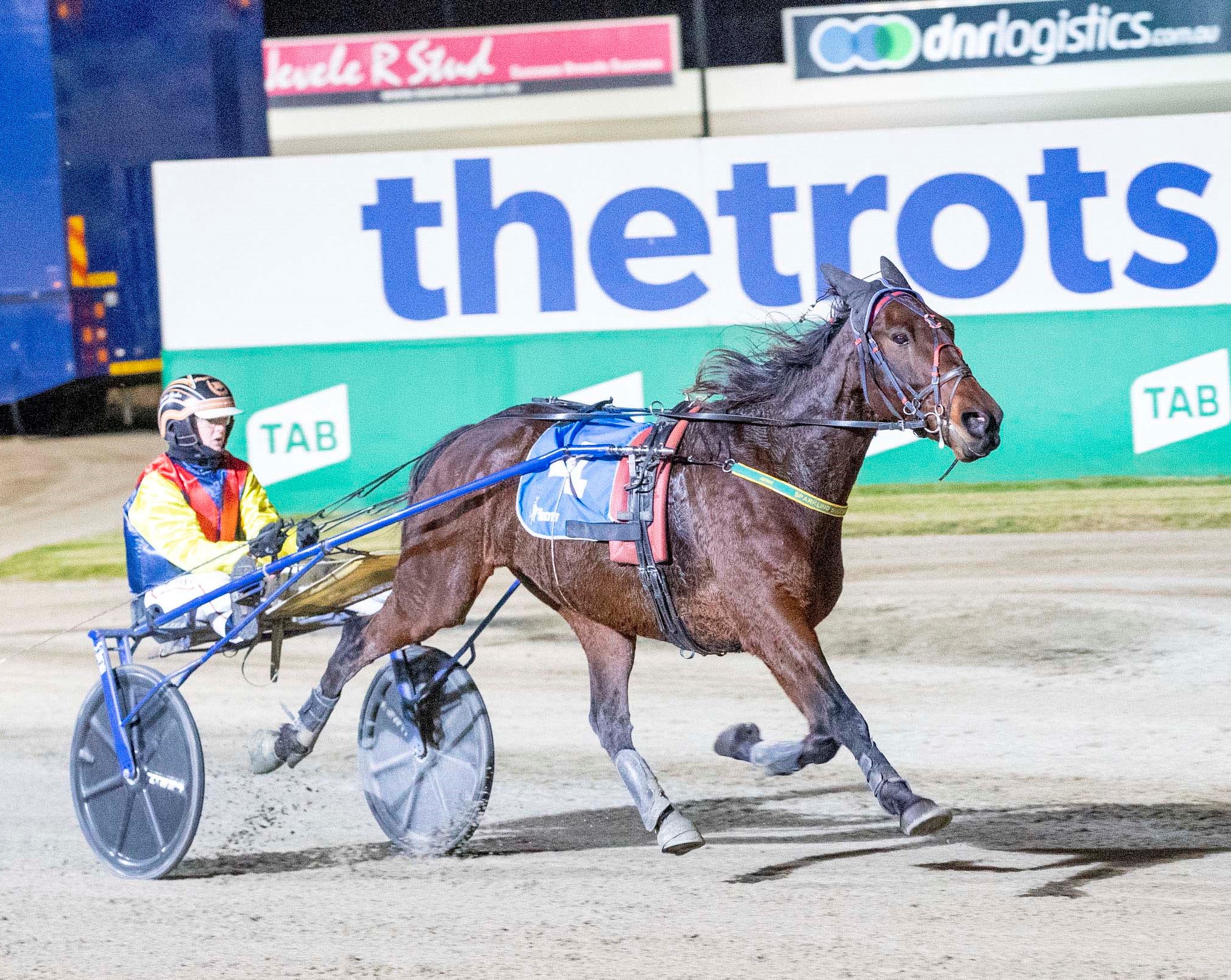 VERY early in his most recent preparation, trainer John Meade suggested that his one-time superstar would take nine runs this campaign to reach peak fitness.
Based on his advice, a trotter of that vintage – he's nine years of age – with the injuries he's endured would take that length of time to fully find his feet.
Three runs back, at, yes, his ninth run this prep, Sparkling Success saluted in all-the-way fashion.
Despite the apparent accuracy of Meade's prognostication however, it wasn't necessarily the win of a horse back to his best.
Saturday night at Tabcorp Park, in his 11th run this campaign, Sparkling Success confirmed his comeback was now on I earnest.
Those looking for loopholes say the one-time Great Southern Star winner easily found the front and had to win under the circumstances.
But that would ignore his stunning final half of 56.2secs, the almost 12m margin he prevailed by, and the fact that Meade told us so from the start.
---
The opinions expressed in The Forum are those of the author and may not be attributed to or represent policies of Harness Racing Victoria, which is the state authority and owner of thetrots.com.au.