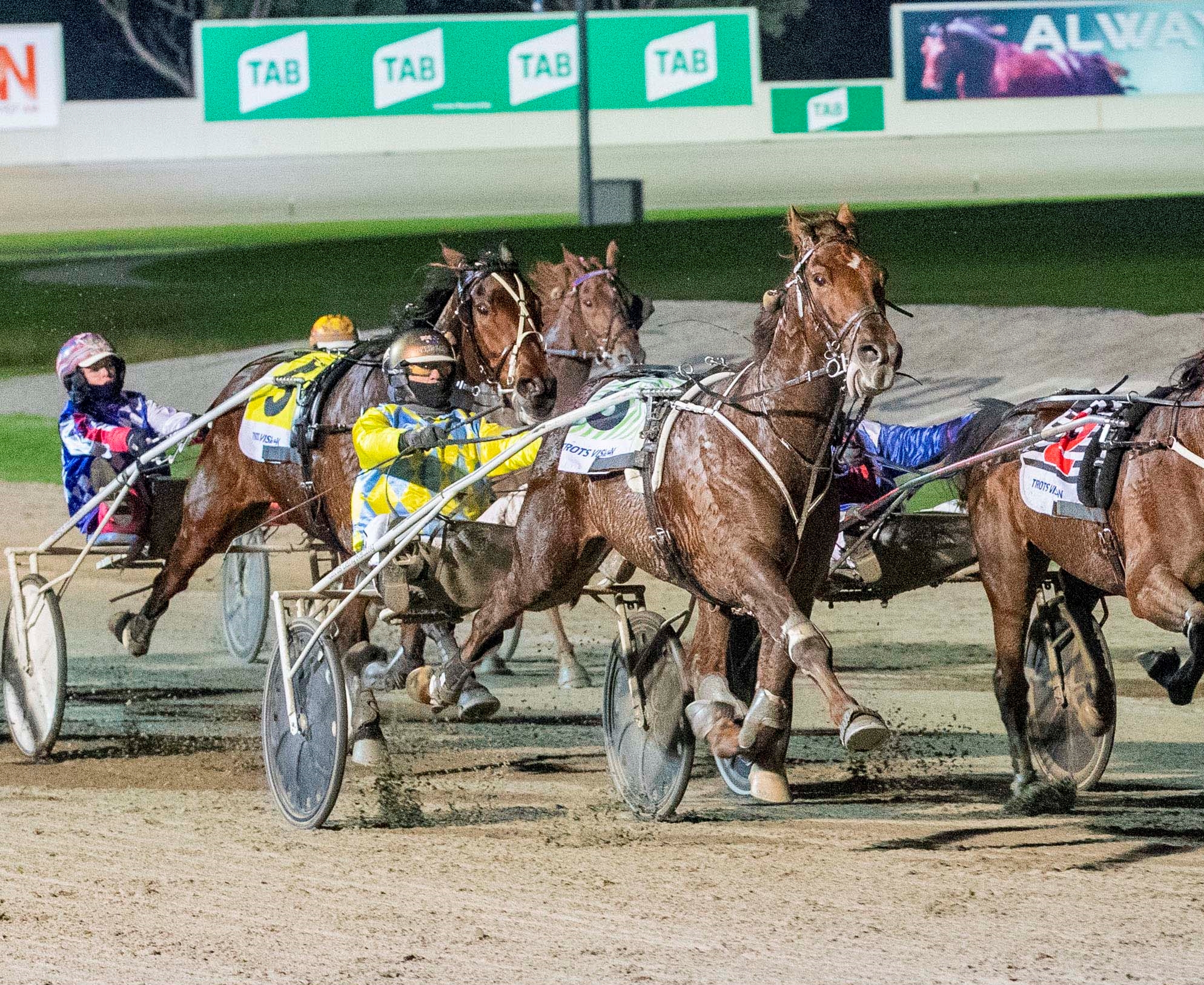 THE jury is in, and the verdict is unanimous.
Despite the modest margin of Ultimate Stride's success in Saturday night's I Didnt Do It Free For All at Melton, the dye is now cast regarding our young trotting stars and our stalwart veterans.
The first blow was struck just a fortnight earlier when Mufasa Metro led, dictated and humbled a very similar assortment of adversaries.
Already, the signs were ominous.
At that point, however, question marks remained.
After all, as previously mentioned, Mufasa Metro, a four-year-old who had previously displayed elite talent, did lead in his open class success and leading the top level is an almighty advantage.
Ultimate Stride, however, didn't find the front.
In fact, he raced off speed in a contest that certainly wasn't staged in any manner to suit those who did.
Regardless of this fact, the Chris Lang-trained five-year-old loomed at his leisure and fundamentally dealt with an aging group of rivals who simply couldn't match his speed, class, and youth.
It must be said that those left in Ultimate Stride's wake on Saturday night are no longer the gold-standard of Victorian – and by extension Australian – squaregaiting.
Those roles are clearly occupied by Majestuoso and Im Ready Jet, horses who likely remain beyond the scope of Mufasa Metro, Ultimate Stride and pretty much everyone else.
Nevertheless, it's now almost Gospel that an emerging group of largely untested trotters will provide the greatest obstacles to our top-ranked performers rather than their long-term contemporaries.
Exactly how close young stars like those referenced, and perhaps more critically Queen Elida, can get to Majestuoso and Im Ready Jet remains to be seen and may not be known for very many weeks.
One thing is certain. Finding out will be bucketloads of fun.
---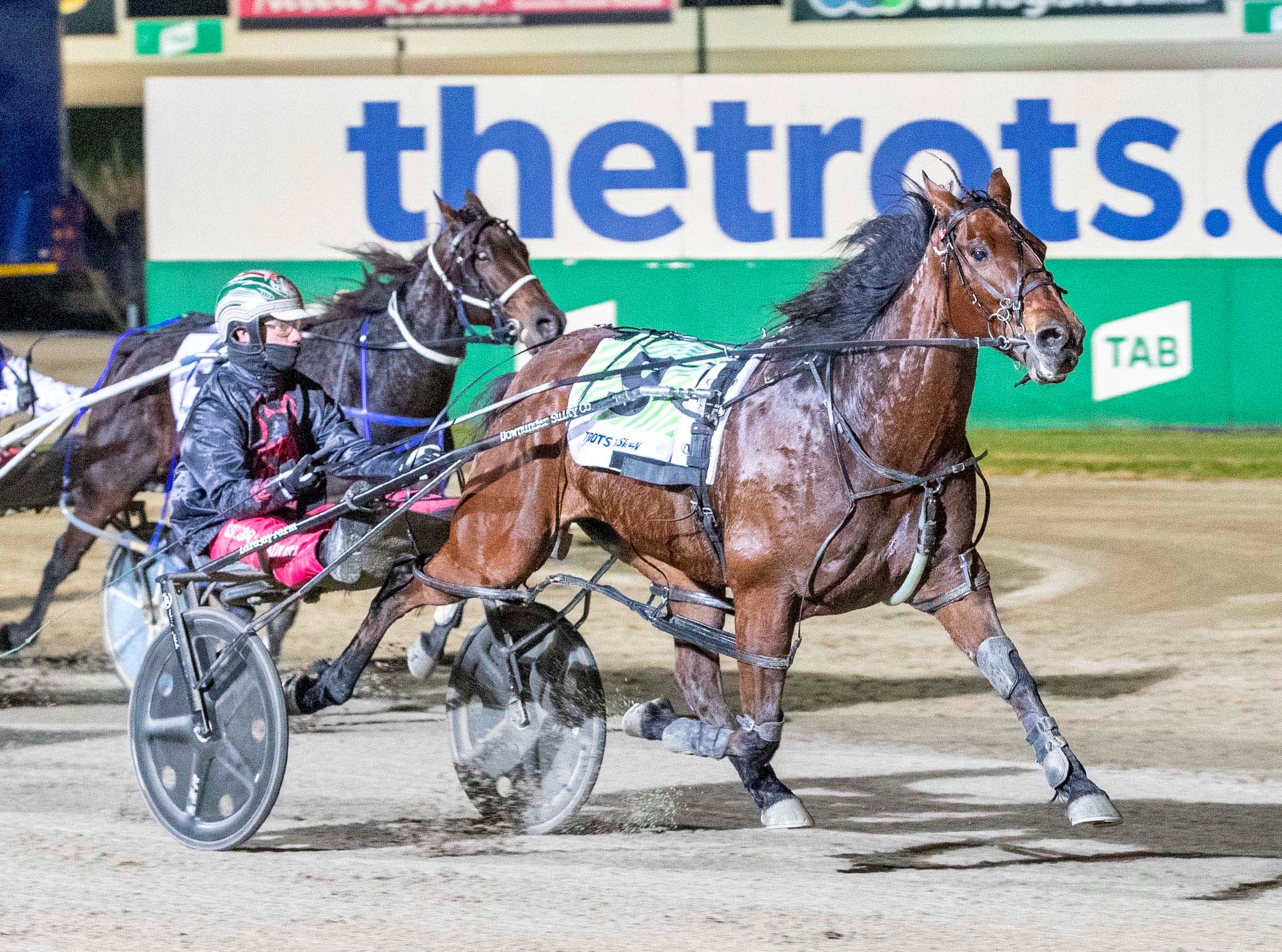 HE'S already a Group 1 winner with genuine Grand Circuit credentials but based on his Saturday night's first-up success Triple Eight is set for his finest preparation yet.
Sure, this contest was some distance shy of the headline assignments which lay before the Larajay Farm-trained seven-year-old in weeks and months to come which may well include the Blacks A Fake during Queensland's Winter Carnival and November's Inter Dominion series.
Sometimes, however, it's not the talent of the opposition that one defeats, but rather the manner with which they beat them that speaks greater volume.
And Triple Eight toyed with his rivals at Melton.
Leading into the Pryde's Easifeed Pace there was every reason to think Jess Tubbs's Victoria Cup runner-up would be well short of his brilliant best despite three outstanding trials to fit him for the challenge.
During their short lifespan, Larajay Farm have been brilliant at targeting major goals at the expense of less fruitful events.
At the end of the day, however, class cannot be denied.
Ad Triple Eight is class with a capital C.
---
The opinions expressed in The Forum are those of the author and may not be attributed to or represent policies of Harness Racing Victoria, which is the state authority and owner of thetrots.com.au.