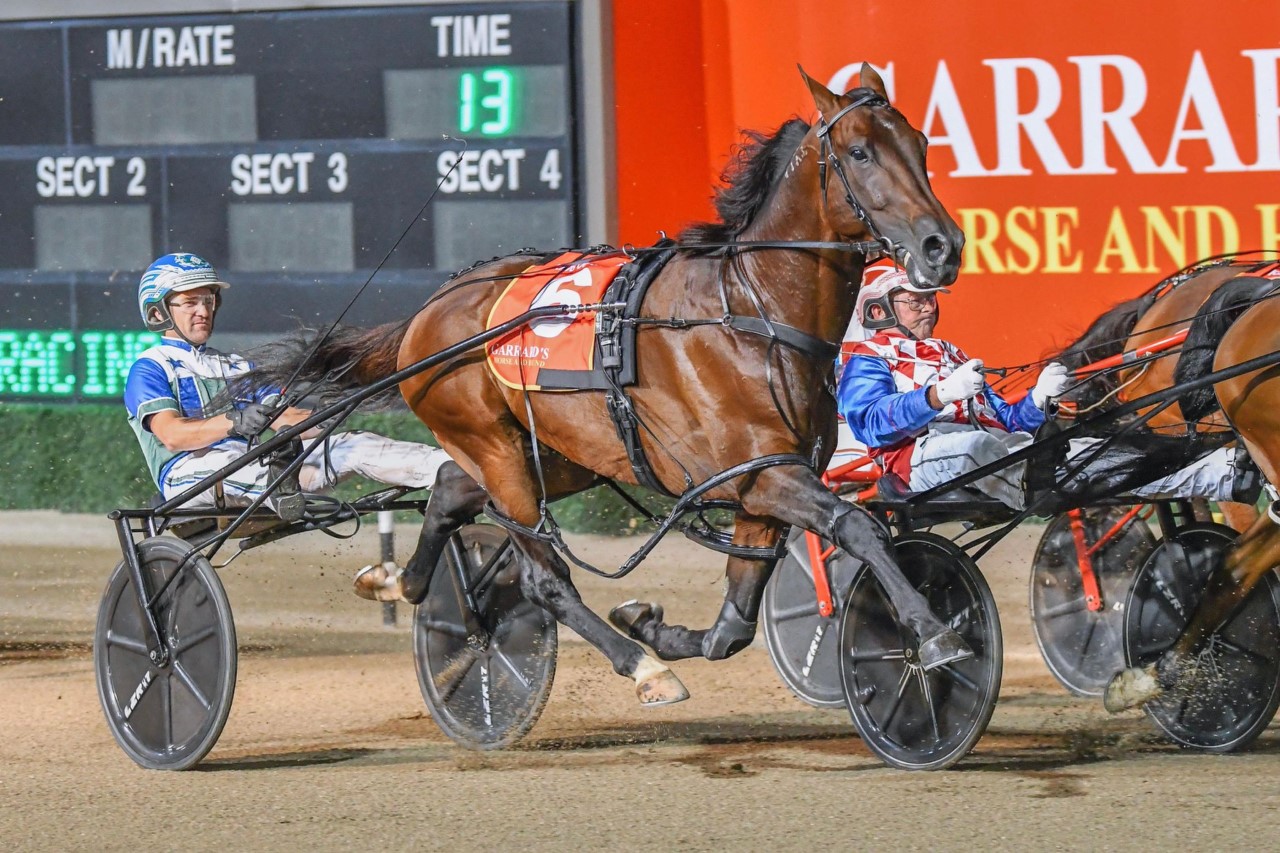 There's an adage in racing and sport that definitively declares we learn more about horses and humans in defeat than in victory.
And few athletes fortify the virtue and veracity of that adage more than veteran pacer King Of Swing.
Prior to last weekend Luke McCarthy's wildly well-travelled six-year-old stallion had already staked his claim to superstar status at least.
Having previously claimed two of harness racing's 'Grand Slam' events, the A. G. Hunter Cup and Miracle Mile, that former Kiwi and Sandgroper had sealed his legacy among the elite of his era.
Nevertheless, doubters remained.
Despite conquering such revered races, King Of Swing had claimed both of his seminal successes leading in transit.
Last Saturday night, drawn wide on the second row in the Sunshine Sprint, that beautifully bred entire was out of his comfort zone and under investigation.
Ultimately, King Of Swing didn't win that Group 2 feature, but his performance under unbelievably adverse circumstances was utterly stunning and silenced any lingering doubts about his versatility.
With those doubts doused, Australia's best pacer in work (Lochinvar Art being indefinitely off the scene) tonight begins an eight-month sojourn towards immortality.
Having landed gate one as he attempts to defend his title in this evening's Blacks A Fake at Albion Park, King Of Swing looks all but assured of securing his fourth Grand Circuit victory.
Should that script play out to plan, he'll almost certainly target his home-state (New South Wales) Inter Dominion in December which will be rapidly followed by likely tilts at another Hunter Cup and Miracle Mile.
He'll never be blessed with the reverence afforded to the horse tonight's race honours but if King Of Swing prevails tonight and wins two of the three targets mentioned above, he will be a champion.
And racing needs champions to thrive.
GET PREPPED FOR QUEENSLAND'S GROUP 1 NIGHT WITH BURNING QUESTIONS:
---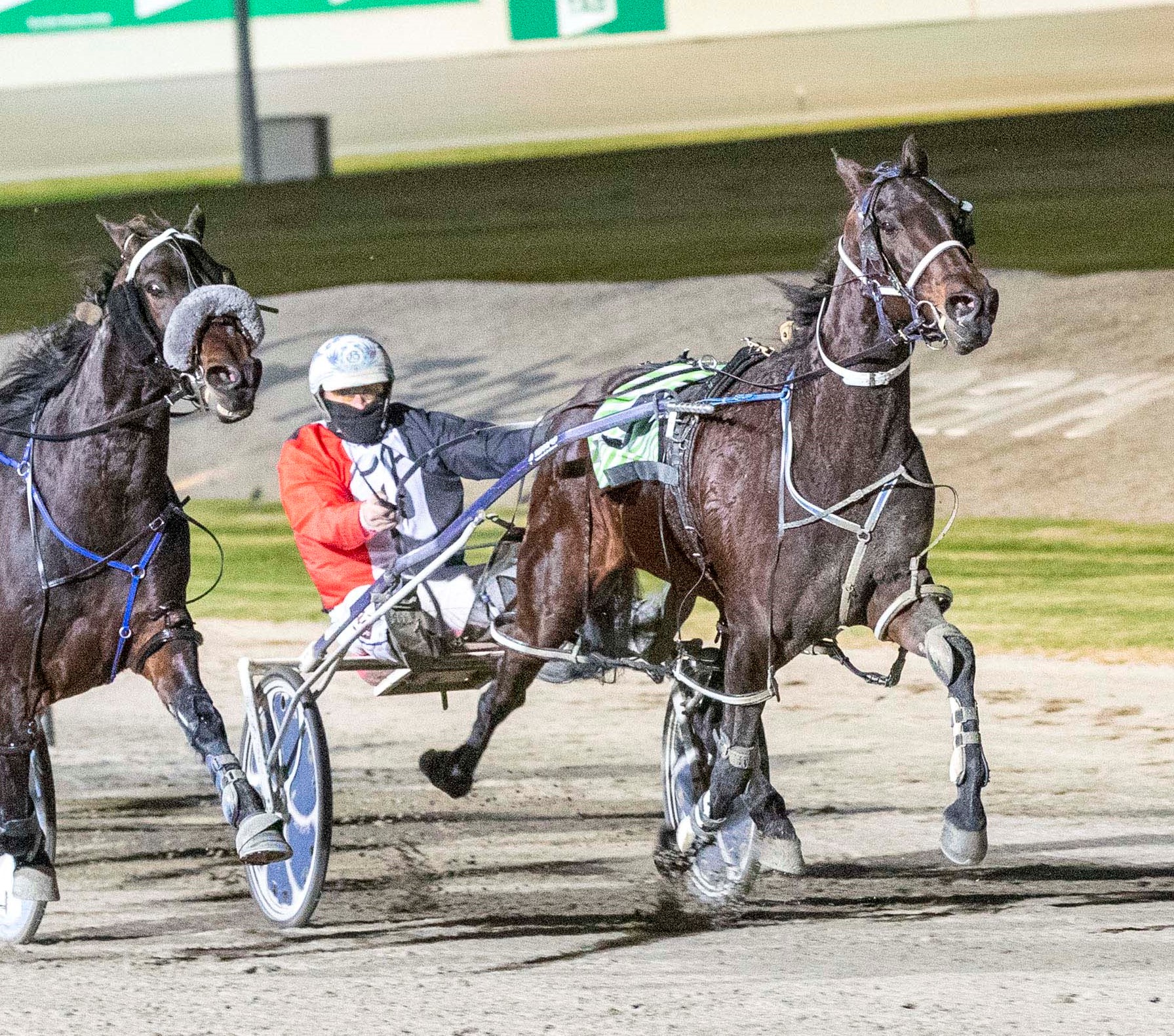 DESPITE carrying the moniker of Australasian pacing's most revered athlete, the Popular Alm Sprint is often won by horses without wondrous reputations or headline profiles.
In the last decade alone talented but slightly unfashionable competitors like Love Ina Chevy, Ive Gottalife, Ana Malak and Catch Your Breath have upstaged bigger name adversaries.
And there's every chance Julie Douglas' vastly improved veteran Torrid Saint will continue that theme at 'Poppy's' home deck, Kilmore tonight.
On face value rivals like Code Bailey, Malcolms Rhythm and Always Fast have every right to stand over Torrid Saint, whose last win was recorded in a race roughly two levels lower than the open class contest he tackles tonight.
But, with the advantage of his polemarking draw and the confidence garnered from racing in career-best form he looks perfectly placed to continue what has been a stunning recent ascension.
And if he does, dreaming of a Victoria Cup start in under three months isn't out of the question.
GET PREPPED FOR KILMORE TONIGHT WITH BURNING QUESTIONS:
---
The opinions expressed in The Forum are those of the author and may not be attributed to or represent policies of Harness Racing Victoria, which is the state authority and owner of thetrots.com.au.