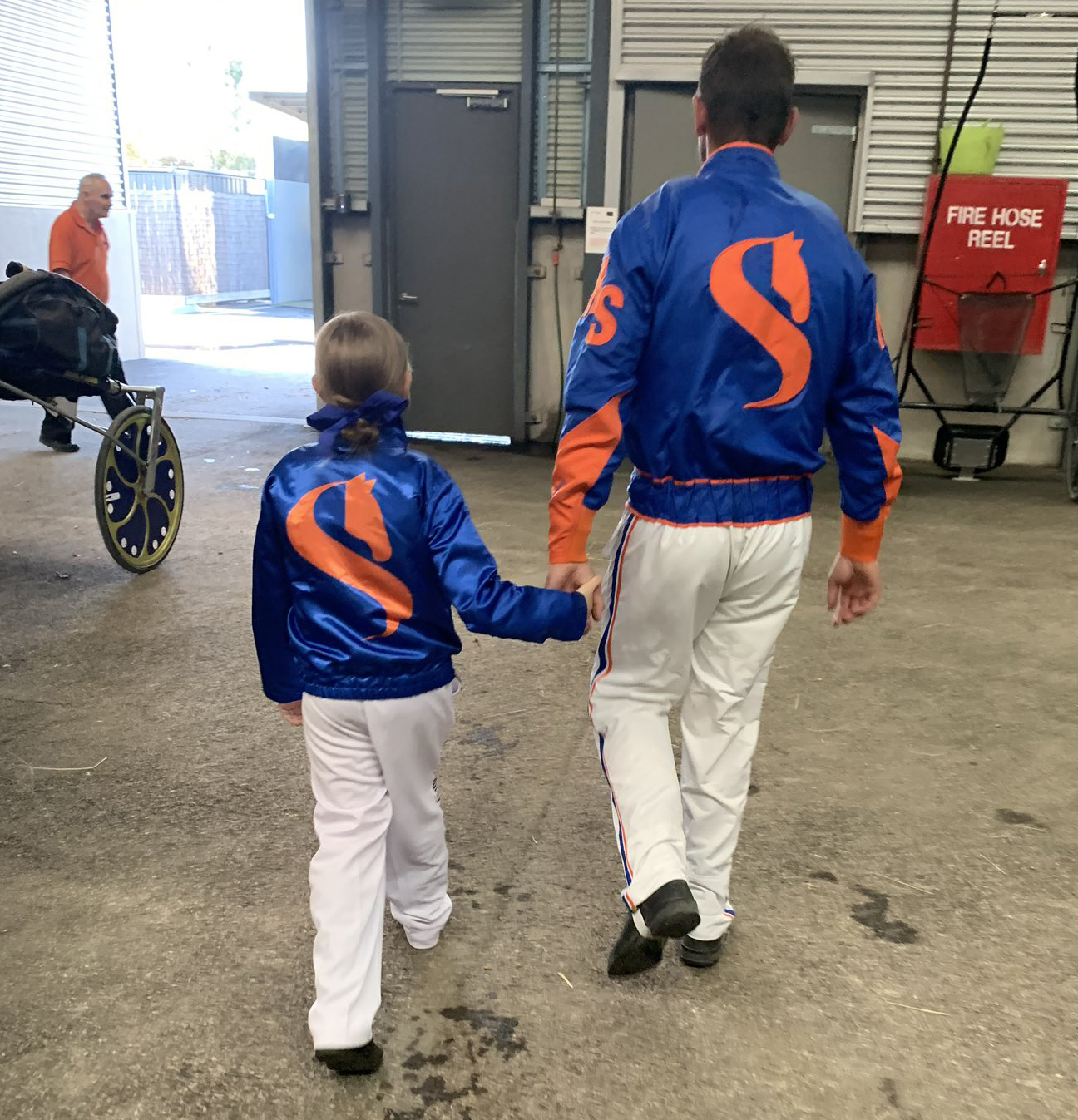 Unable to see any of the racing from Tabcorp Park Melton last week due to those pesky footy commitments in Sydney, I eagerly jumped online as we travelled home to check on the results and what has become a familiar scene awaited me on thetrots.com.au.
Once again, the female brigade dominated the card with a handful of winners coming from the opening six races on the Melton card.
Reigning driving premiership winner Kate Gath led the way teaming up with husband Andy to win the opening two races as well as guiding Yianni to victory for another dominant Harness Racing female, Emma Stewart. Record breaking driver/trainer Kerryn Manning claimed a win aboard Glenavril King at generous odds and Sofia Arvidsson left them standing with Crime Writer winning race six.
Picture: Pony trots driver Annabelle and reinsman/dad Mick Stanley.
Across Australia, six women are placed inside the top 10 for wins by trainers (Belinda McCarthy, Emma Stewart, Skye Bond, Kate Hargreaves, Sonya Smith and Kerryann Morris) whilst closer to home here in Victoria, Hargreaves, Stewart and Julie Douglas occupy three of the top four places among trainers in this state.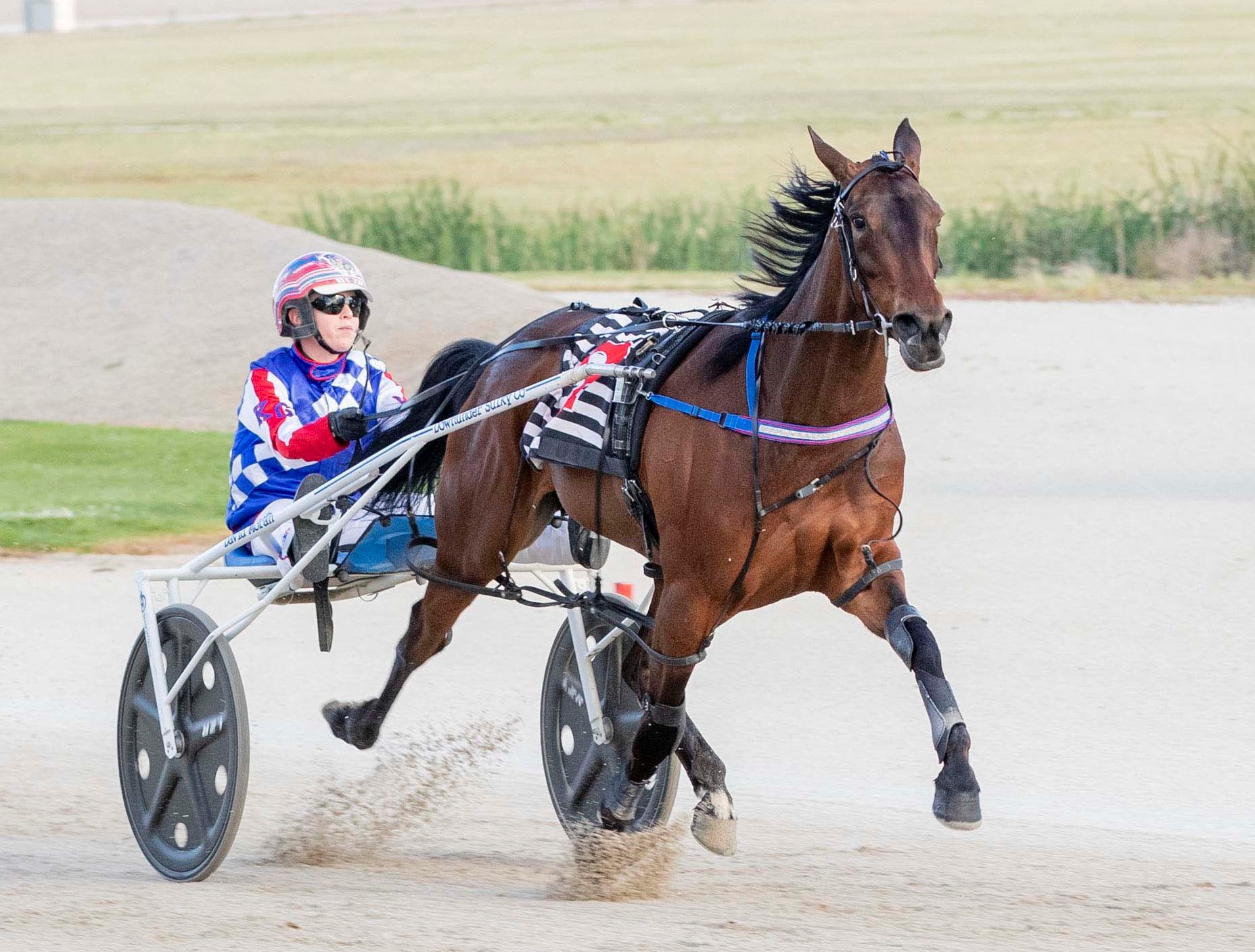 On the driving front, Kate Gath is leaving the boys for dead with 28 metropolitan winners, with Greg Sugars in second place with just a dozen wins. Emma Stewart is hot on the heels of Andy Gath as the No. 1 metro trainer and you can be assured as the juvenile feature racing heats up, Emma will chalk up the winners at will.
The statistics are there for everyone to see. Women do not only play an integral role in Harness Racing, they have simply taken over the game. The leading driver is a female. The leading trainer is a female. And Kerryn Manning is a name that cuts through to more mainstream platforms than almost any other name in our sport.
The data coupled with the stories are what we can sell to the next generation of girls. Those youngsters who are yet to identify their hero, but almost certainly have a love of horses (or unicorns like my two-year-old).
HRV acknowledges the impact our female stars can have, utilising Kima Frenning on free-to-air coverage as well as Trots Vision.
There's no need to go overboard, but we can certainly share the secret with the public - the girls rule the world ... in our world.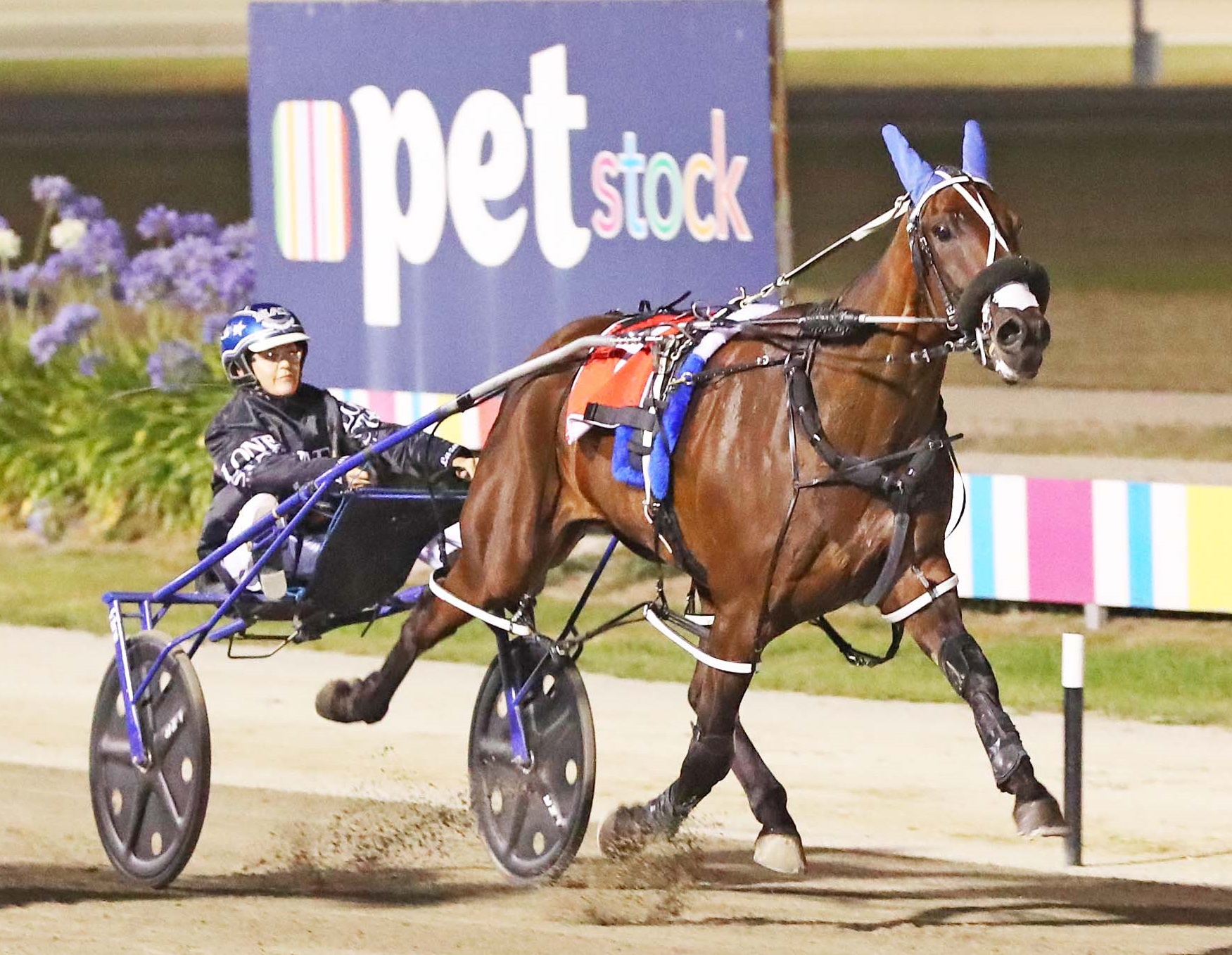 I'm yet to even mention my favourite female driver and the pilot I'd choose to win a race for my life - Natalie Rasmussen. The former Queensland trainer guided one of the best horses we've ever seen - Blacks A Fake - before teaming up with last week's 'JENKINS' topic, Mark Purdon, to basically monopolise Australasian harness racing's biggest events.
Rasmussen, Stewart, Manning, Frenning, Gath, Lee, Quinlan, Hill, Douglas, McCarthy - I could go on and on and on.
As a dad of three young girls with their whole world ahead of them, the female domination is pretty much my favourite thing about the trots.
But, as good as it is, we cannot afford to rest on our laurels. Promote these superstar ladies to ensure the next batch are attracted to the sport and the strength of the industry is driven by a high performing bunch of women.
The opinions expressed in The Forum are those of the author and may not be attributed to or represent policies of Harness Racing Victoria, which is the state authority and owner of thetrots.com.au.