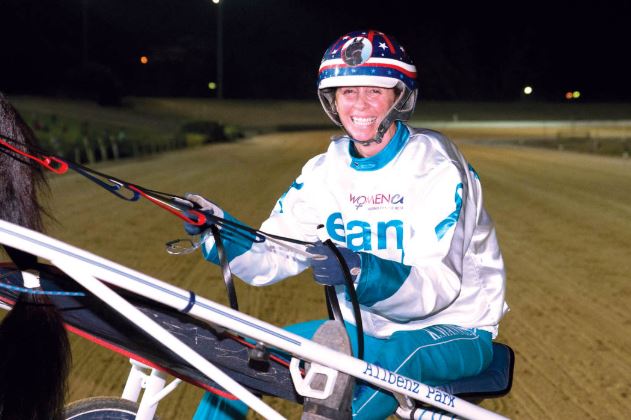 Champion trainer-driver Kerryn Manning joined Melbourne radio station 3AW to chat with Denis Walter tonight about all things harness racing.
Having recently notched the 4000-win milestone, the 2015 A.G. Hunter Cup winning driver will be hoping for more top-level success across two huge nights of the TAB Summer of Glory action on Friday and Saturday at Tabcorp Park Melton.
Manning will pilot gun trotting mare Red Hot Tooth in the What The Hill Great Southern Star for trainer Kari Males on Friday night.
After narrowly missing ultimate success in Australasia's premier trotting race last year, and only by centimetres, Manning said the fire was burning especially bright to go one better.
"That one still stings," she said of the defeat.
"They've got her (Red Hot Tooth) peaking at the right time though and I'm sure she'll run well. She's a super mare and I think she deserves it. She's done a great job."
Manning will also combine with Lucinda Mac for trainer Maree Campbell in the Group 2 Aldebaran Park Vicbred Platinum Trotting Mares Sprint Championship Final.
Manning doesn't have a drive in this year's Del-Re National A.G. Hunter Cup on Saturday night but will be aboard Zadaka in the Mauri Pace (Race 1), Jaziah for father trainer Peter Manning in the Group 2 Garrards Horse & Hound Gold Chalice, and her smart four-year-old Tinder Surprise in the Group 1 DNR Logistics 4YO Bonanza.
Audio courtesy of 3AW