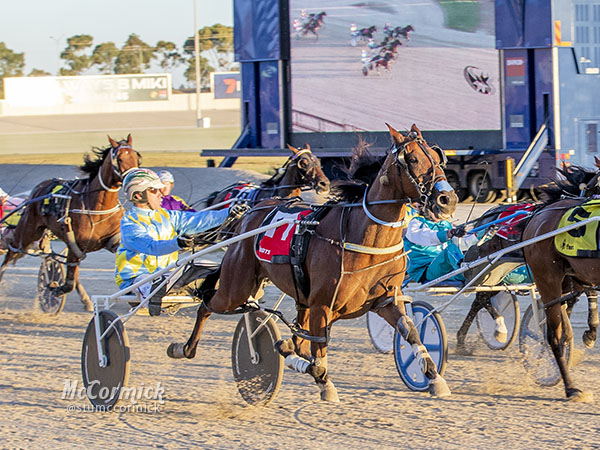 Andy Gath has hit the jackpot with Grand Circuit performer Wolf Stride landing on his doorstep this morning.
Gath was one of the big winners following news of Anthony Butt and Sonya Smith's split from leviathan owner Emilio Rosati, while the likes of Shane Sanderson, Russell Jack and Chris Lang have all secured some top-end performers.
Wolf Stride emerged as a genuine star last preparation, winning the Group 1 Allied Express Sprint, running third in the Miracle Mile and then closing the campaign with another elite level success in the Riverina Championship at Wagga during early April.
He had been one of a host of guns bound for the Victoria Cup and will likely continue on that path for his new trainer.
"Of horses coming through, he's probably one of the better ones," Gath said of Wolf Stride.
"Obviously, he's already reached great heights. He's already won half a million dollars and his career is just about to start.
"To have a quality horse just lob on your doorstep like that, pretty fortunate for it to happen. But I haven't achieved anything with him yet so there's still a job to be done going forward."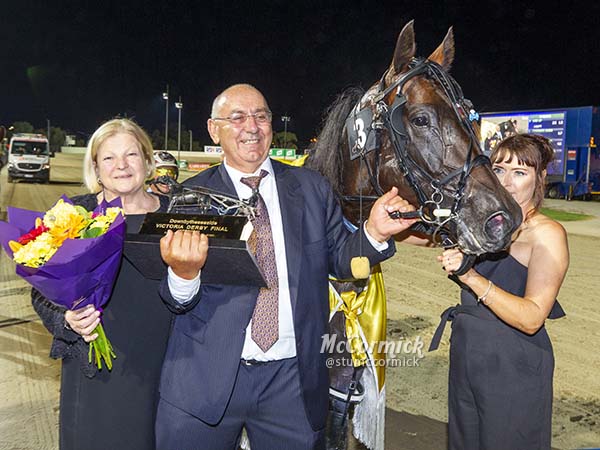 >> READ MORE: Ants and Sonya split with leviathan owner
Butt and Smith had also been targeting dual derby winner Line Up, Warragul and Cobram Cup champion Perfect Stride and Boots Electric, who backed up his 4YO Bonanza win with South Australian Pacing Cup glory, at big races this preparation.
Line Up has been moved to caretaker trainer Darren Binskin in New South Wales, while Perfect Stride and Boots Electric – among others - have joined the Jack team in Lemnos.
Sanderson landed four handy customers for his Charlton stable, while AJ and BJ Tindale had three arrive at their Berringa base.
Lang said he'd picked up six of Rosati's horses in recent times, with Group 1-winning squaregaiter Have No Fear among those from the Butt/Smith yard and 2019 Redwood Classic/Breeders Crown two-year-old trotting champ Ultimate Stride jetting in from New Zealand.
News of the split broke on Wednesday, with Adam Hamilton reporting the end of an 18-month partnership which had secured five Group 1 wins and more than $1.8 million in prizemoney.
"I'm really proud of being able to team with Emilio for the most successful 18 months he's had in the game," Butt said from Brisbane where he is preparing to drive star Kiwi pacer Copy That in Saturday night's Group 1 Blacks A Fake.
"We had plenty of big wins and the highlight was turning around Wolf Stride from a horse who wanted to run out of the gate in his races to win three Group 1's, the Breeders Crown Open Pace, Bendigo Cup, Terang Cup as well as running third in a Miracle Mile and fourth in a Hunter Cup.
"It's a full-on job with all the horses Emilio has and, in the end, we both agreed it was best to go our own ways. We'll forever be grateful for the opportunities.
"It's really given Sonya and I the chance to show how well we can train with the right sort of horses."