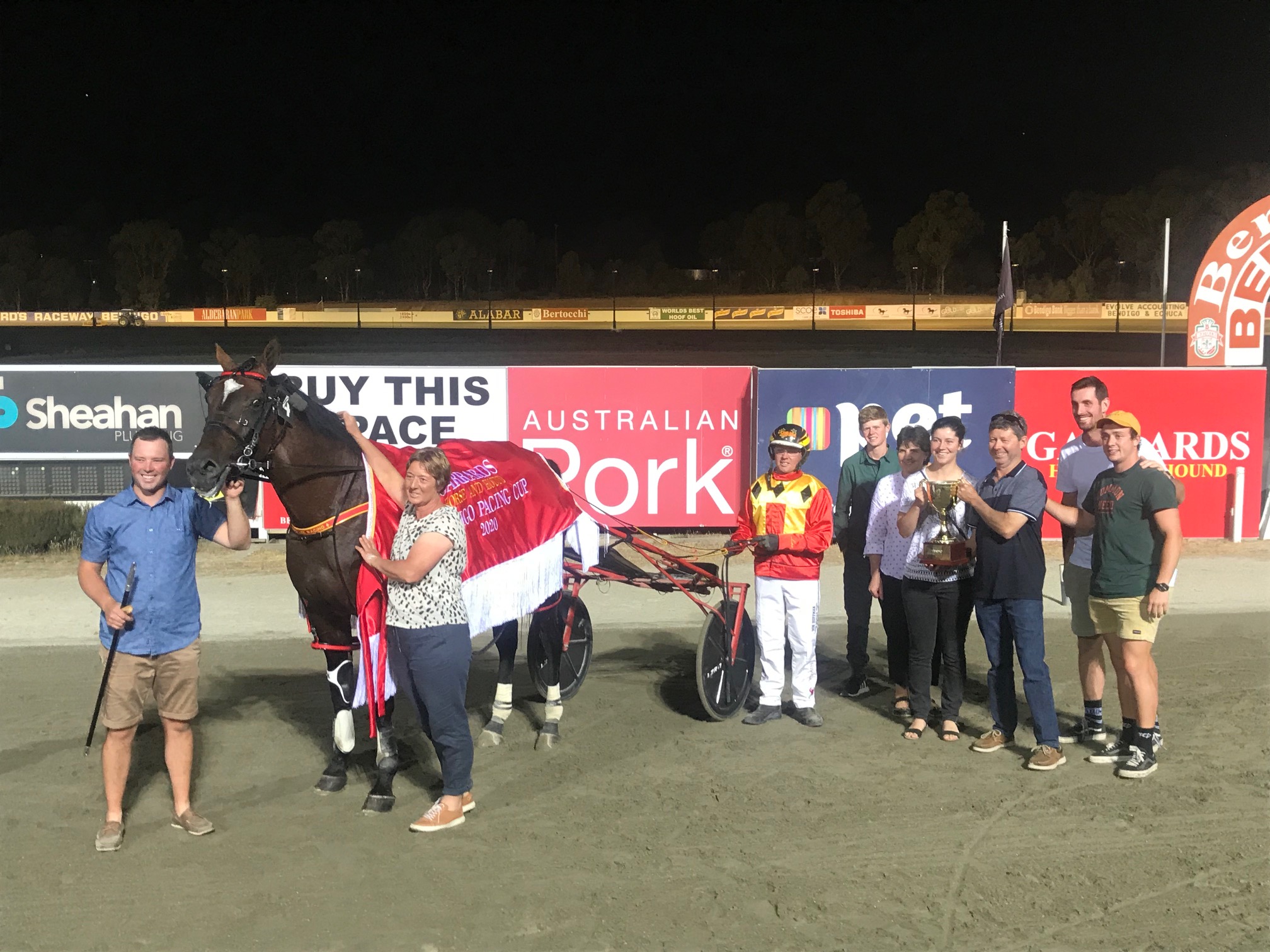 Sydney Swans star Lewis Taylor joined Adam Hamilton and Nick Quinn on RSN today to talk about the thrill of winning the Garrards Horse and Hound Bendigo Pacing Cup as an owner of pacer Code Bailey.
Taylor spoke of his long association with the Lee family – Marg Lee trains the star five-year-old while son Jason Lee drives the horse – describing them as "a great family".
"The Lees and I go back a fair way. They sort of took me under their wing I suppose and gave me a job out there when I was 17, and I've been to school with the brothers and played footy with the brothers years before, so I've known the family for a long time," he said.
"To win like it did was exciting," Taylor said of Code Bailey's Friday night win.
"We'll be down hopefully in the next month and will try to fly down (for the TAB Summer of Glory)."
Listen to the podcast of the interview below.