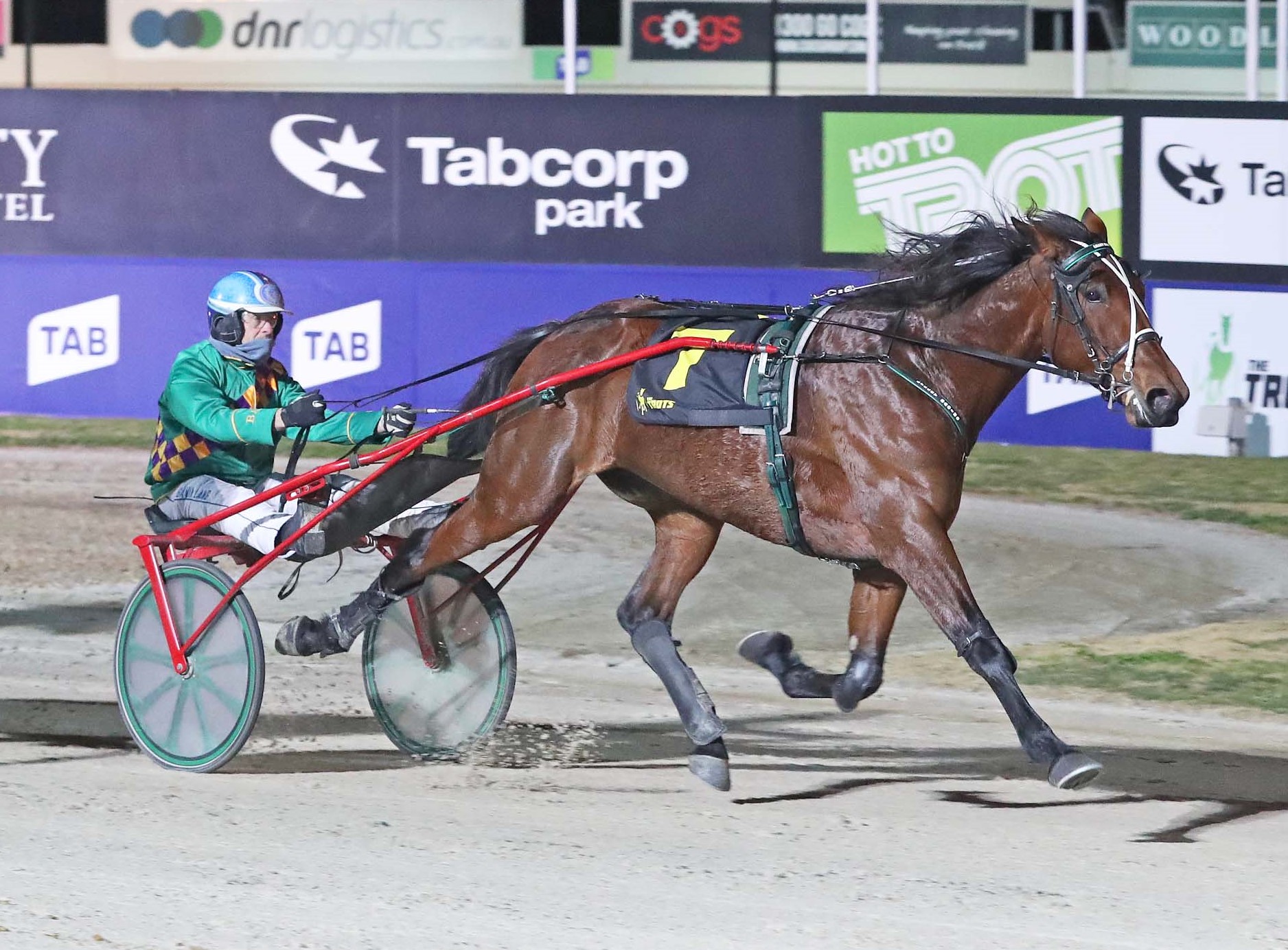 Fred Crews will feel like a proud parent with simultaneous birthday parties on the go tonight, albeit with any celebrations done a safe distance from Bendigo's Lords Raceway.
The trots owner-breeder will have both Maori Mayhem and Maori About Time debut tonight, who are both out of his broodmare Happy Maori, a daughter of Sundonna and therefore a half-sister to both Maori Time (pictured) and Maori Law.
Crews said it was "most unusual" to have the pair break through for their maiden starts tonight, when they will race for trainer-driver Chris Lang,
"It's always exciting to get one you have bred to the racetrack and hopefully they can get that first Vicbred payment," Crews said.
Maori About Time is aptly named for the patience it's taken to get the five-year-old to debut, but there are high hopes for the Majestic Son mare who steps out in the last race of tonight's program, the J & A Mazzetti Painting Trot, which streams on Trots Vision at 8.08pm.
"She had two preparations with another trainer. Chris likes her and believes she is the better racehorse of the two," Crews said. "He thinks she will win races, how far she goes we don't know.
"We have high expectations for her, but first-up she finds a very tough race. I think Chris will just focus on getting her away safely, find a spot and see what happens in the last lap."
Sleepee is drawn on Maori About Time's direct outside, Kyvalley Kyrie on her inside and Avimore off the back row in the highly competitive, rating 46 to 55 trot.
Maori About Time's trialled three times since April 21, including most recent consecutive third placings when well beaten by talented trotter Kheiron and before that third behind Brent Lilley pair Kyvalley Barney and Fields Of Kyvalley.
When beaten six metres by Kyvalley Barney, Craig Rail remarked in his Trial File column that Maori About Time "set up the speed and was an unraced trotter taking on metropolitan performers, so she did a good job to finish as close as she did".
Her half-sister Maori Mayhem, by Pegasus Spur, makes her debut in the Bendigo Powder Coating 3Y0 Trot, which streams on Trots Vision at 5.32pm.
"Chris think she can win a race or two, but he doesn't have high hopes for her reaching the level of her illustrious relation Maori Time," Crews said.
"She's a had of number of trials, she seems to be trialling reasonably well. Her early trials she made a few mistakes, at recent trials she has been a very safe trotter and trotted very nicely.
"Tomorrow is probably her first real test, she hasn't been pushed at trial and so we will be hoping for the best."
Maori Mayhem's had six trials since April 14 and had two second and three third placings, including finishing 80 metres clear of tonight's likely favourite Kyvalley Surfrider on June 4, when Craig Rail noted that the latter was inconvenienced by a galloper but Maori Mayhem "was in second position throughout and was always nicely clear of the last trio".
Beyond tonight's performances Crews has plenty to look forward to in the trotting sphere, with "two Father Patrick foals at the moment trotting around the paddock and showing exceptional form".
One is out of Pretty Penny Maori, a half-sister to tonight's combatants Maori About Time and Maori Mayhem.
Additionally, he has Swedish-based speedster Maori Time newly in foal to Readly Express, a prized progeny he shares in partnership with Aldebaran Park and Menhammer Stuteri (stud), where she is based.
"A decision will be made on whether to proceed to sale or race, but my preference will be to race in Sweden."
And then there's Maori Law, who is in the midst of a three-month break before "returning for the Great Southern Star and all the big trotting races".
TALKING TROTS ON SENTRACK: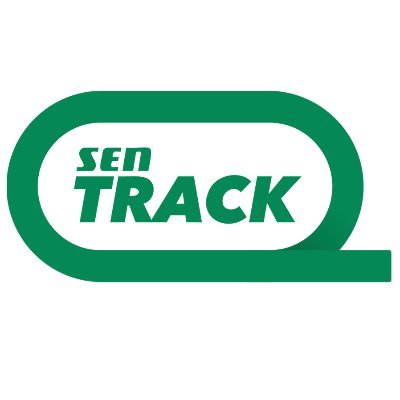 Hosts Jason Bonnington and Blake Redden have another big line-up for today's Talking Trots on SENTrack, which runs weekdays from 11am-1pm on 1377AM in Melbourne, 657AM in Perth and 1575AM in Wollongong.
Click here to listen live and for links to download the SEN app.

TUNE IN
at
BENDIGO
First Race: 4.58pm Last Race: 8.08 pm
Host/Racecaller: Lachie McIntosh.
Trots Vision: WATCH LIVE
SEN Track: WATCH LIVE
RSN 927: LISTEN LIVE

CRAIG RAIL ON BENDIGO
R2: BENDIGO POWDER COATING 3YO MAIDEN TROT
EARLY SPEED:
3 (likely leader), 1, 2, 6
SELECTIONS:
SCOOTIN AROUND (7), KYVALLEY SURFRIDER (3), GOOBER (8), MAORI MAYHEM (9)
RATINGS:
3, 7 / 8, 9 / 1
SUGGESTED BET:
Boxed Trifecta 3,7,8,9 (Cost $24)

This week's winners sired by Woodlands Stud stallions
Platinum Sparkle by Bettor's Delight out of Bollinger Baby at Ballarat
Abetta Secret by Bettor's Delight out of That's My Secret at Bathurst
Joey Lincoln by Sweet Lou out of Bettabefast Babe at Albion Park
Jiggle And Jive by Bettor's Delight out of Versace Woman at Albion Park
At West Point by American Ideal out of Merearata at Albion Park
Double Up by American Ideal out of Vegas Delight at Auckland
Callies Delight by Bettor's Delight out of Callie O'Malley at Auckland
Lulu Le Mans by Bettor's Delight out of Elusive Chick at Addington
Percy by American Ideal out of Sly Algranco at Addington
Yankee Gold by American Ideal out of Diamonds N Gold at Terang
Infatuation by American Ideal out of Saturation at Gloucester Park
Ideal Star by American Ideal out of Star Of Heaven at Shepparton