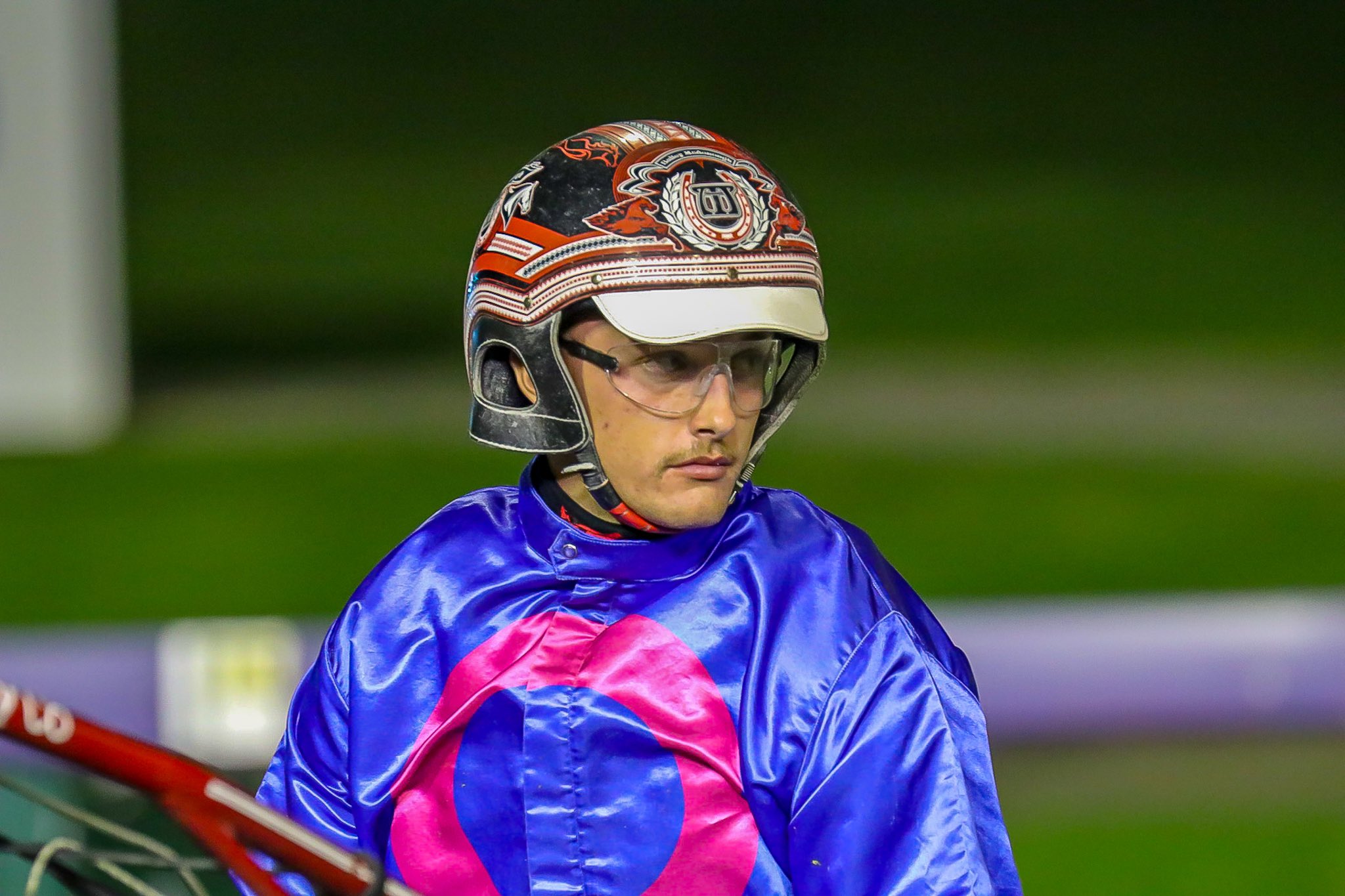 Top young West Australian driver Bailey McDonough made the move to Victoria over the weekend to start working for Tonkin Stewart Racing, and the powerhouse stable has wasted no time throwing him straight in the deep end.
The 23-year-old was a rising star of the driving ranks over west - piloting more than 200 winners - but landed in Melbourne on Sunday ready for a fresh start and a new challenge.
The following day he was at the Tabcorp Park Melton trials driving some of the yard's stars, including Group 1 winner Out To Play as he prepares for a return to the races in the coming weeks.
"It's definitely a changing climate from where I was at," McDonough told thetrots.com.au.
"He's just a big, dopey horse but even when they let rip down the back, you just asked him and he just made up the lengths instantly and under no pressure.
"I wasn't allowed to knock him around, but it's still better than most of them can go without being knocked around."
>> READ MORE: Young West Australian gun Bailey bound for Victoria
Trials are one thing, but races are another. And the team in Cardigan have trusted McDonough for the drive of Struve in Saturday night's Vin Knight Memorial Pace at Kilmore.
The Emma Stewart-trained pacer has been going great guns this preparation and certainly looks a strong chance for the young reinsman to make a winning debut in Victoria.
"Ideally he should be able to roll to the top from there - it's a pretty good draw - and he should be holding them off late," he said.
"He's been going good. I've watched a few of his replays already and I think he's definitely got the motor in him to win that race.
"To drive something with a chance, and obviously being my first drive over here, it should be a great experience and I'm really looking forward to it."
McDonough said the move interstate had been on his mind for some time, and after turning down an opportunity last year to work for prominent trainer David Aiken, decided now was the time to take the plunge.
"I waited until I finished out my junior concession over there (in WA) and then wanted to see how it was all going," he said.
"It was actually going pretty good still over there, but I decided that I might as well have a crack while I'm still young and see how it pans out. And when the opportunity arose over here, I just decided to take it."
McDonough has also been able to reconnect with his father Allan through the move to Victoria, with the two working side by side at the stables in Cardigan.
Bailey is also down to partner a horse trained in Allan's name at Kilmore, with filly Bonnie Belle engaged in the Don Logie Memorial 3YO Pace.
Kilmore's bumper 12-race card is headlined by the $30,000 Jet Roofing Winter Championship Final and $24,000 Popular Alm Sprint, with the opening event to kick off at 5pm.
It is the fourth and last in a sequence of metropolitan meetings away from Tabcorp Park Melton, with Trots Vision hosts Tim O'Connor and Paul Campbell to take you through the coverage alongside caller Lachlan McIntosh.

TUNE IN
at

KILMORE on Saturday night
First Race: 5pm Last Race: 10.45pm
Racecaller: Lachlan McIntosh.
Trots Vision: WATCH LIVE
SEN Track: LISTEN LIVE
RSN 927: LISTEN LIVE

JASON BONNINGTON ON KILMORE
RACE 2: LELI & MARY MIFSUD WINTER TROTTERS CUP (1ST HEAT)
EARLY SPEED:
2 (Potential Leader) + 1,5,6,?,7?
SELECTIONS:
LITTLE YANKEE (1), BRANDLO PRINCE (10), IS THAT A BID (5), MAJESTIC HURRICANE (2)
RATINGS:
1 / 10 / 5 / 2 / 9 / 8 / 6 / 7 / 4 / 3
SUGGESTED BET:
LITTLE YANKEE (1) to win

Winner of the Week
SMALTESE, by Sweet Lou out of Bang Bang Molly, a winner in 1:52.5 at Menangle on Tuesday.