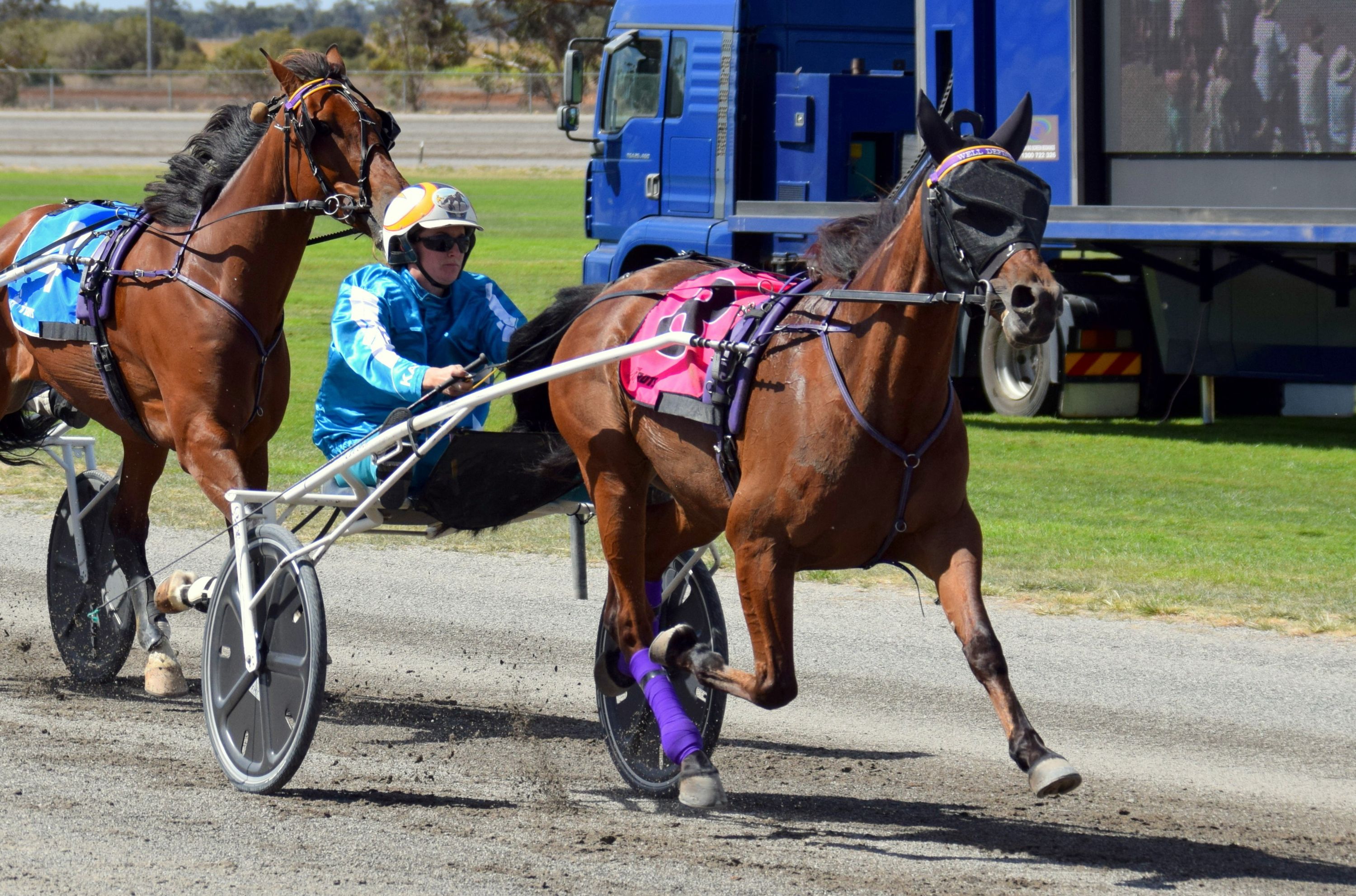 Kate Hargreaves' team took a punt on a Kiwi trotter and are reveling in cups success, hoping to add a fifth straight at Charlton on Sunday, when there will be plenty of punting to be done as the Trots Country Cups carnival rolls on.
Well Defined will contest the North West Ag Services Charlton Trotters Cup, which shares headline status with the Charlton and District Community Bank Pacing Cup.
They are among five races that will be scrutinised by a select crew contesting the Charlton Punt Off, which sees 10 teams betting $750 across races four to nine and the day's most successful tipster taking the $2500 bonus prize pool.
Under the eye of host Toby McKinnon, the Charlton Punt Off will unfold in the dining room and be broadcast on Trots Vision, with tipsters to share who they're backing in what's set to be a fun and drama-filled afternoon on and off the track.
"It should be good fun, interactive and educational," McKinnon said. "There will plenty of laughs, but we also want the locals on course and those watching on Trots Vision to get some great insights from some of Victoria's best punters."
Among the participants will be Jason Bonnington tipping for HRV HERO and Nikkita Ross and Cody Winnell for the Charlton club, while Gareth Hall, Darren Carroll, Mitch Sidebottom, Sue Murray, Joe McGrath, Paddy Monaghan, Steve Walters, John Barnett and Team Cormack from South Australia are also among the tipsters.
They will have plenty of great racing to enjoy, with Shadow Sax to make his long-awaited return in the $35,000 pacing cup at 4.19pm, when he will clash with the likes of Fourbigmen, Im Anothermasterpiece and Malcolms Rhythm in a capacity field.
Two races earlier will be the Group 3 trotters cup at 2.59pm, when Well Defined will attempt to cement his lead in the Maori's Idol Trotting Championship.
He again steps out for driver Ellen Tormey and trainer Kate Hargreaves, who told Trots Talk how much the six-year-old meant to her.
"It's certainly easier to get out of the bed at the moment," she said. "He's my favourite horse. Alex (Ashwood) and I, we actually purchased him from New Zealand. Andy Gath picked him out for us, he's obviously got a good eye for trotters from over there and had a lot of success, so a big thanks to Andy for that one.
"(Well Defined)'s always shown that he has ability and he was going to win races, but I think probably in the last few months he's stepped it up, gotten better and better and he's started to surprise me with how well he's racing.
"I love him more for his off-the-track personality, rather than what he's done on the track. He's a bit of a quirky little animal. I just really love him and can sort of tell that he loves me too. Every day when I go out to the stables he's the first horse I look for and he always brings a smile to my face. If things are ever tough, he's my reason for getting out of bed in the morning."
Well Defined has been one of the stories of the season thus far, having reeled off successive wins in the Ararat, Terang, Boort and Wangaratta country cups.
Today poses an even greater test, with the $25,000 Charlton Cup also luring top liners McLovin and Magicool.
"It is a step up in grade and going back to the mobile is a bit of a game-changer – that sort of levels out the playing field a bit," Hargreaves told Trots Talk.
"If he get across the pegs I think he's going to run another really good race. His confidence is sky high, he's just absolutely in the zone.
"There's going to be some nicer ones in it, like McLovin and Magicool and horses like that who in the past have just proven to be better than him, but the way he's running now if he gets a lot of luck I'm not going to say that he can't win."
CLICK BELOW TO LISTEN TO THE FULL TROTS TALK INTERVIEW:

TALKING TROTS ON SENTRACK: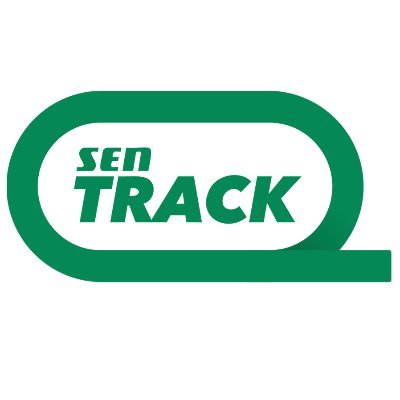 Join Jason Bonnington from 11am-1pm each weekday for Trots Life on SENTrack, which airs on 1593AM in Melbourne, 89.1FM in Muldura, 1539AM in Sydney, 1053AM in Brisbane, 1620AM on the Gold Coast, 657AM in Perth, 801AM in Gosford, 96.9FM in Ingham, 99.1FM in Atherton and 1575AM in Wollongong.
Click here to listen live and for links to download the SEN app.

TUNE IN
at
CHARLTON
First Race: 12.05pm Last Race: 5.39pm
Host/Racecaller: Lachie McIntosh, with Rob Auber and Toby McKinnon.
Trots Vision: WATCH LIVE
SEN Track: LISTEN LIVE
RSN 927: LISTEN LIVE

CRAIG RAIL ON CHARLTON
RACE 6: NORTH WEST AG SERVICES 2021 CHARLTON TROTTERS CUP
EARLY SPEED:
3 (likely early leader), 5,6,7
SELECTIONS:
MAGICOOL (7), MONARO MIA (4), WELL DEFINED (3), MCLOVIN (5)
RATINGS:
7 / 3, 4 / 5 / 6 / 2 / 1
SUGGESTED BET:
MAGICOOL (7) to win

This week's winners sired by Woodlands Stud stallions
Pace N Pride by Bettor's Delight out of Maid In Splendour at Addington
King City by Pegasus Spur out of May The Sun Shine at Auckland
Plutonium Lady by Bettor's Delight out of Timeless Perfection at Auckland
Bettor Twist by Bettor's Delight out of Twist And Twirl at Auckland
Krug by Bettor's Delight out of Champagne Princess at Auckland
Copy That by American Ideal out of Lively Nights at Auckland
Larry Lincoln by Sweet Lou out of Yolo at Albion Park
Mr Kiwi by American Ideal out of Wanaka Bay at Gloucester Park
Mighty Flying Deal by American Ideal out of Fleet's Magic at Menangle
Apieceoflou by Sweet Lou out of Wantapieceofme at Horsham
Classic Choice by Sweet Lou out of Heart Of Jessie at Pinjarra
Jigamaroo by Bettor's Delight out of Our Zellweger at Canberra