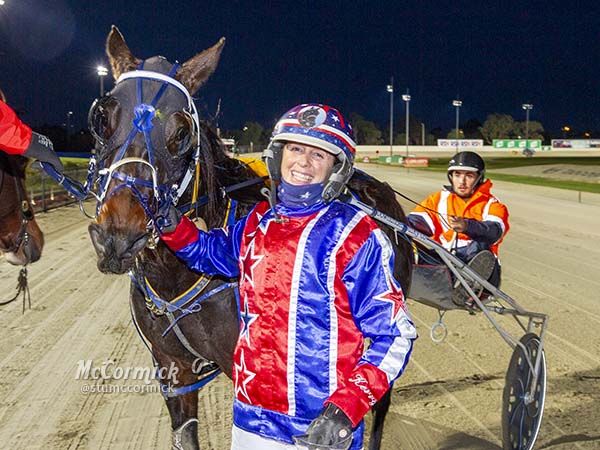 The Tritton train has gathered serious momentum in the United States since former New South Wales trainers Shane and Lauren made the move overseas.
There's been winner after winner for the stable in the early days of life abroad and no doubt the pair will be keeping a close eye on how a horse close to their heart performs more than 15,000km away in Melton this evening.
That horse is the talented Ideal Pleasure, who moved to Kerryn Manning's Great Western property following her last run in February. The daughter of Bettors Delight has had the slow and steady approach from her trainer, but is ready to go for a first-up assignment in tonight's Allied Express Pace (1720m, NR 80-89).
Manning said there's a chance that Ideal Pleasure, a winner of 10 of 35 races, might still be headed for a trip over to the US.
"They (the owners) had the option of sending her over but wanted to get her to have a little crack in Victoria and hopefully earn the money to go on the plane," Manning said.
"It's still in the back of their mind… I guess if they'd been watching Shane's they might have wished they sent her already."
Manning said she was contacted out of the blue by the ownership group about taking on the mare after they had seen how her stars Ameretto and Pat Stanley performed off the back of Menangle formlines.
"They were still going really good up there, but just finding it hard to win because of the style of racing," Manning said of Ameretto and Pat Stanley.
Ideal Pleasure has performed at Group 1 level during her career with a ninth placing in the 2018 NSW Oaks behind Shez All Rock, and while she hasn't won since July last year, Manning believes the horse is finally starting to work into some good form on the training track.
"She seems to have a lot of speed and here's hoping I might be able to toughen her up a little bit to go with that," Manning said.
"On Saturday night we will see how she goes. It's been a while since she has raced and she's been here a little while working. She's fairly forward, but the run will obviously do her good.
"Her work a couple of weeks ago was in really good times for this track. She'll sit and whooshes past. She's quite fast.
"It's a little bit of an unknown going into the race, but it's a nice even field. There's some nice ones, but it's a good start, I think, for the class she is."
Manning will partner Ideal Pleasure from barrier four while her husband Grant Campbell will drive stablemate Onthecrestofawave in the same race.
Manning-trained horses will also go head-to-head in race one on Saturday's Tabcorp Park Melton program, with Yankee Lincoln (Campbell) and Rupert Of Lincoln (Manning) lining up from barriers seven and eight respectively in the second heat of the DNR Logistics East Versus West Pace (2240m, 4YO and older).
TALKING TROTS ON SENTRACK: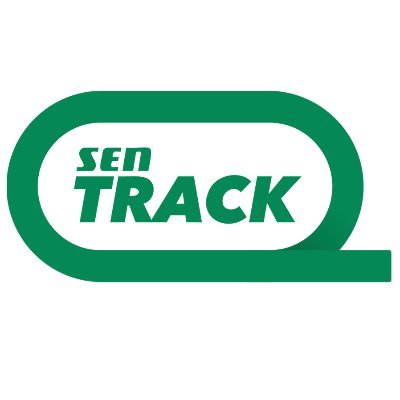 Hosts Blake Redden and Nikkita Ross will take in all the Tabcorp Park Melton action from 5.30-9.30pm on SENTrack, which airs on 1377AM in Melbourne, 657AM in Perth and 1575AM in Wollongong.
Click here to listen live and for links to download the SEN app.

TUNE IN
at
TABCORP PARK MELTON
First Race: 5.04pm Last Race: 8.30pm
Host/Racecaller: Dan Mielicki and Rob Auber take you from the VHRC Parade Ring to the Winners' Circle with extensive wall-to-wall coverage.
Trots Vision: WATCH LIVE
SEN Track: WATCH LIVE
RSN 927: LISTEN LIVE

JASON BONNINGTON ON TABCORP PARK MELTON
R2: THANK YOU ESSENTIAL TROTS STAFF PACE
EARLY SPEED:
3 (Fastest Beginner) + 1, 5, 6 + 2, 7
SELECTIONS:
PLAN CE (8), LARAJAY MACRAY (3), IM A DENNY TOO (7), JOBELLS IMAGE (1)
RATINGS:
8/ 3/ 7/ 1/ 6/ 10/ 2/ 4/ 5/ 11
SUGGESTED BET:
PLAN CE (8) Each Way

For tips and speedmaps for all races visit Good Form at thetrots.com.au

This week's winners sired by Woodlands Stud stallions
Lola Montel by American Ideal out of She's Norma Jeane at Cranbourne
Ideal Karalta by American Ideal out of Karalta Crown at Launceston
Jigamaroo by Bettor's Delight out of Our Zellwegger at Launceston
Illawong Sunny by Pegasus Spur out of Shining Sun at Menangle
Typhoon Stride by Bettor's Delight out of Beach Parade at Menangle
New York Rain by American Ideal out of Ohoka Moon at Menangle
Dominus Factum by American Ideal out of Nikkis Delight at Pinjarra
Forgotten Highway by Bettor's Delight out of Graceway at Pinjarra
Harry Ovens by Bettors Delight out of Harry's Lass at Leeton
Pelosi by American Ideal out of For Dear Life at Albion Park
Cala Jane by Bettor's Delight out of Just Cala at Bathurst
Molly's Secret by American Ideal out of My Names Molly at Redcliffe