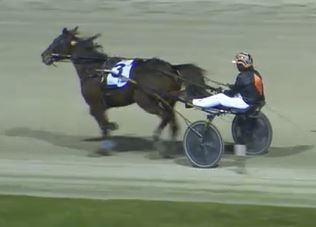 He may have lost his first 20 bouts but Barry Beasley is optimistic Aldebaran Rocky will keep punching away and soon have a 'one' in his win column.
Streaming tonight in Aldebaran Rocky XXI, the Australian Premier Trotting Sale graduate again runs into some top quality competition in the Terang Co-Op Trotters Handicap, with Mataderos drawn off 10 metres.
"He's always racing up in class and has run into some pretty smart horses," Beasley said. "His day will come. I take them one at a time."
Aldebaran Rocky has been in Beasley's stable since being snapped up at the 2017 Australian Premier Trotting Sale, one of two trotting colts the trainer bought with brother-in-law Doug Coxon.
"(Doug) picked them both out of the catalogue," Beasley said. "He is real keen on the trotters, he absolutely loves them."
Their first purchase was $12,500 on a Wishing Stone colt out of Le Chabanais, who would go on to become Archleo, now a five-time winner for Beasley who's pocketed $72,320 in stakes. More on him later.
The other purchase was a $10,000 winning bid on an Eilean Donon colt out of Aldebaran Crumpet, who became Aldebaran Rocky, now a seven-time placegetter who's knocked on the door with three second placings from his past three starts.
"He hasn't won a race yet, but he has done all right. He has always been thereabouts," Beasley said. "He was a bit of a knee knocker early on, so we had a few problems getting him shod right.
"Now it seems that everything is right, maturity has helped him quite a bit. He seems to be going better than ever."
Aided by the scratching of Matt Craven's talented Aldebaran Knox, Aldebaran Rocky looks well placed for a prominent showing tonight providing he puts his best foot forward in the standing start.
"I think he is a chance if he starts well, but the standing starts have been a bit of an issue for him. He can mess them up badly at times, but last time he got away and hopefully he will be among them.
"If he runs a place in that company we would probably come home happy. He's a little better than average, but he's not the horse Archleo is."
The latter has been a stable star, running fourth in the Redwood Classic and his two-year-old Breeders Crown final, and then continuing to mix it with the best as a three-year-old.
"He is a very smart little horse," Beasley said. "He has already raced in eight Group 1 races and hasn't done too bad, winning a heat of the (Vicbred Super Series) as a three-year-old and running second in the final."
Archleo enjoyed a lengthy spell at the end of his three-year-old season before resuming in March this year with three consecutive wins, but hasn't been seen in a race since his April 7 victory.
"He went sore on us after his third start at Terang. We had a lot of issues trying to find the problem and never did.
"I put him in the paddock for two and a half months, he is back in work now and doing fine. He's come good. He's probably a couple of weeks off trialling, I am just stepping up his work now.
"We thought he would make a country cups horse, but it's all up in the air at the moment. We will push on hoping he can win a metro class race and take it from there."
And there is more quality waiting in the wings.
Beasley and Coxon were again at the sales last summer, purchasing the first Australian Premier Trotting Sales lot, a colt by Used To Me out of Verbier for $11,000.
And earlier in the day made a $6000 purchase at Australian Pacing Gold's Melbourne sale, snapping up a Roll With Joe colt out of Sparks On Nudgee.
Both yearlings are coming on well.
Beasley said the Used To Me trotter was "a really nice type". "He broke in very nicely and is very promising at this stage."
And he is "very happy" with the Roll With Joe pacer, who is "getting over the ground very well". "They have already had one prep, I will get them back in shortly and see how they go."
TALKING TROTS ON SENTRACK: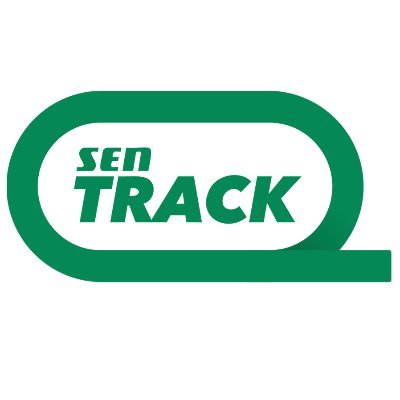 Join Jason Bonnington and Blake Redden on Talking Trots on Track 11am-1pm on SENTrack on 1593AM in Melbourne, 1539AM in Sydney, 657AM in Perth, 801AM in Gosford, 96.9FM in Ingham, 99.1FM in Atherton and 1575AM in Wollongong.
Click here to listen live and for links to download the SEN app.


CRAIG RAIL ON BENDIGO
R6: SOHO TRIBECA STANDING AT NORTHERN RIVERS EQUINE PACE
EARLY SPEED:
4 (possible leader), 1,2,3,6
SELECTIONS:
ROCKS ARNT PETS (4), LARA BAY (2), VILLAGE SKIPPER (3), OLD FARM WAY (5)
RATINGS:
4 / 2,3 / 5 / 1, 8 / 6, 7
SUGGESTED BET:
ROCKS ARNT PETS (4) each way
BLAKE REDDEN ON TERANG
R6: GOODTIME LODGE PACE
EARLY SPEED:
1, 2, 3
SELECTIONS:
TOO THE MAX (9), LEICA BUDDY (10), MISS ATLANTA (6), CALVERT HOT SHOT (5).
RATINGS:
9 / 10 / 6 / 5 / 8 / 3 / 1 / 7 / 2 / 4
SUGGESTED BET:
TOO THE MAX (9) To Win

This week's winners sired by Woodlands Stud stallions
La La Land by Sweet Lou out of Livy Franco at Invercargill
Yankee Gold by American Ideal out of Diamonds N Gold by Ballarat
American Alli by American Ideal out of Beris Holmes at Ballarat
Belle Echelon by Sweet Lou out of Spring Echelon at Wagga Wagga
Ab Fab by Bettor's Delight out of Speights Girl at Wagga Wagga
Stag Party by Bettor's Delight out of Surprise Party at Addington
Krug by Bettor's Delight out of Champagne Princess at Addington
Cruz by American Ideal out of Close To Heaven at Albion Park
Escalera by Bettor's Delight out of Tuapeka Maddy at Albion Park
American Sweetheart by American Ideal out of Crystal Reign at Cranbourne
Mozasu by Bettor's Delight out of Marine Maguire at Hobart