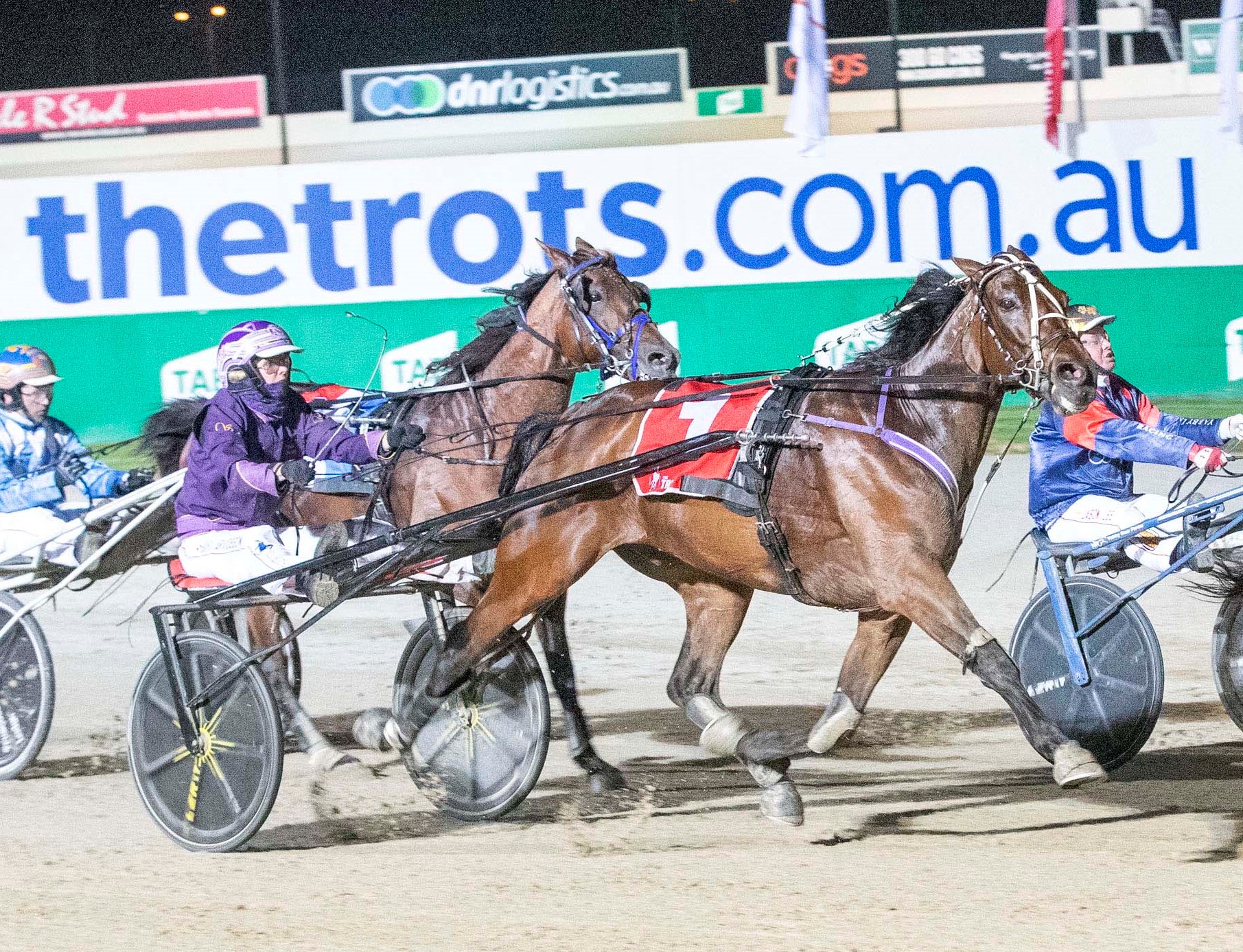 Matt Craven has described the close bond shared between his girlfriend Sofia Arvidsson and evergreen squaregaiter Gus An Maori, who has scaled new heights when many in his age bracket are coming towards the end of their careers.
It's not often a horse will win the biggest race of their lives after more than 70 starts and at eight years old, but the Angus Hall gelding did just that when an upset victor of the Group 2 Schweppes Breeders Crown Graduate Trotters Free For All at Melton on November 20.
It was only Gus An Maori's fourth appearance at group level and he left many punters stunned when he surged past warm favourite Dance Craze in the home straight under the urgings of his biggest fan.
"She's put a power of work into him. Her confidence in him and his confidence in her... they've come such a long way together," Craven said of Arvidsson and the horse.
"She does every bit of work with him. If I got 10 per cent of the love he gets, I'd be going pretty well," Craven laughed.
The Ecklin South trainer said the strong bond between Arvidsson and Gus An Maori had been there for some time.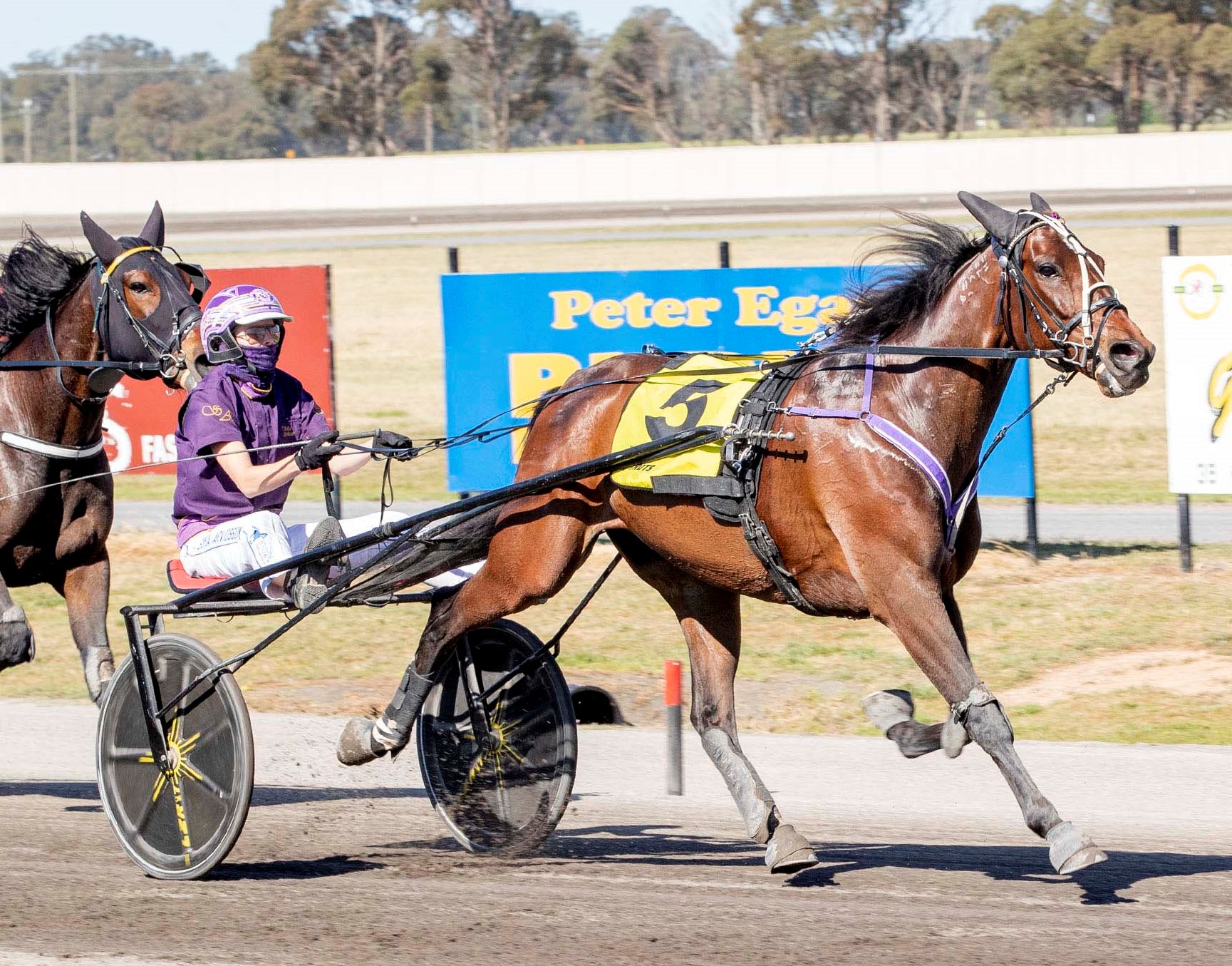 "Since she has been here, she has just fallen in love with him. Early days, she did a lot of work just riding him and things, just to help build him up.
"There's been plenty of times where he's been talked about being sold and she has put her foot down and said 'no'. She wants to keep him as a show horse or whatever, but her faith in him is starting to be repaid. If it wasn't for her, he would have been gone out the gate a long, long time ago."
Gus An Maori has now won 16 of 78 career starts and he will look to cause another boilover when he and Arvidsson tackle tonight's Group 3 Garrards Maori's Idol Trotters Free For All (1720m). Dance Craze and stablemate Always Ready will be there, as will a quality line-up of squaregaiters including Andy Gath's McLovin and Rickie Alchin's Tough Monarch.
Craven said the key to his horse's chances of success rest on finding the fence in running.
"We have just got to be patient and it might mean Saturday night he ends up too far back on the fence and is not close enough to be in the finish, but we have just got to drive him that way each week," he said.
"She knows he has to be driven that way and she sticks to the task. Maybe when I drive him, if he's travelling well I'm happy to pull out, where she knows he can't and that's why they get on so well together.
"I wouldn't expect him to be winning again (tonight), but if he continues to do things right he'll be competitive at this level."
The Maori's Idol Trotters Free For All is one of two Group 3 features on tonight's 11-race card at Melton, which kicks off with the opening event at 5.20pm.

CRAVEN ON HIS OTHER RUNNERS SATURDAY NIGHT
RACE 4 - BENSTUD STANDARDBREDS YOUTHFUL STAKES (2YO COLTS & GELDINGS)
KIMBLE (Craven to drive)
"If he happened to lead or sit leader's back, he'll be very dangerous.
"(Last start) he didn't sort of get clear air in the run to the finish and forget that run and go back to his run prior. He's very well and really looking forward to him racing Saturday night, but also going into the Vicbred."

RACE 6 - VHRC CADUCEUS 3YO CUP (GROUP 3)
ITZ LONGTALL SALLY (Craven to drive)
"Still getting to know her, but to me she feels like a quality filly. She's got a nice record and won well last start and that run will bring her on and improve her again into this week."
TALKING TROTS ON SENTRACK: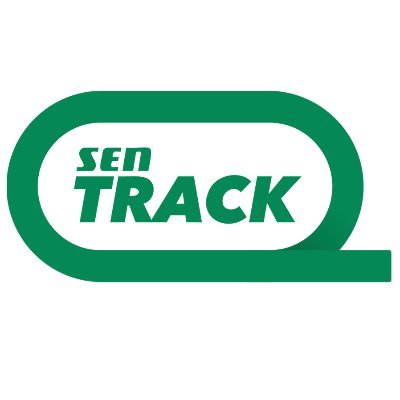 Join Jason Bonnington from 11am-1pm each weekday for Trots Life on SENTrack, which airs on 1593AM in Melbourne, 89.1FM in Muldura, 1539AM in Sydney, 1053AM in Brisbane, 1620AM on the Gold Coast, 657AM in Perth, 801AM in Gosford, 96.9FM in Ingham, 99.1FM in Atherton and 1575AM in Wollongong.
Click here to listen live and for links to download the SEN app.

TUNE IN
at
TABCORP PARK MELTON
First Race: 5.20pm Last Race: 10.50pm
Host/Racecaller: Dan Mielicki and Rob Auber take you from the VHRC Parade Ring to the Winners' Circle.
Trots Vision: WATCH LIVE
SEN Track: WATCH LIVE
RSN 927: LISTEN LIVE

JASON BONNINGTON ON TABCORP PARK MELTON
RACE 11: BERALDO COFFEE PACE
EARLY SPEED:
6 (Potential Leader) + 3 + 1, 2, 4
SELECTIONS:
ZUBERI (8), EXPLICIT CASTLE (6), LAID BACK KENNY (1), PLUTONIUM (3)
RATINGS:
8 / 6 / 1 / 3 / 5 / 4 / 9 / 2
SUGGESTED BET:
ZUBERI (8) Each Way

This week's winners sired by Woodlands Stud stallions
Whiskey Neat by Bettor's Delight out of Focussed at Pinjarra
Miss Limelight by Bettor's Delight out of It's Showtime at Pinjarra
Magnificent Storm by American Ideal out of Our Splendour at Pinjarra
Kraze by Crazed out of Karamboo at Globe Derby
Malabar Spur by Pegasus Spur out of Malabar Hanover at Albion Park
Sweet Maddison by Sweet Lou out of Maddison's Delight at Gloucester Park
Diego by Bettor's Delight out of Sakura at Gloucester Park
Euphoria by American Ideal out of Bliss at Gloucester Park
Rhianna Reigns by Bettor's Delight out of Cha Cha Bromac at Wagga
Molly's Secret by American Ideal out of My Name's Molly at Redcliffe
Cowgirls N Angels by American Ideal out of Cowgirls N Indian's at Bathurst
Elita by Bettor's Delight out of Sapphire Lil at Mildura