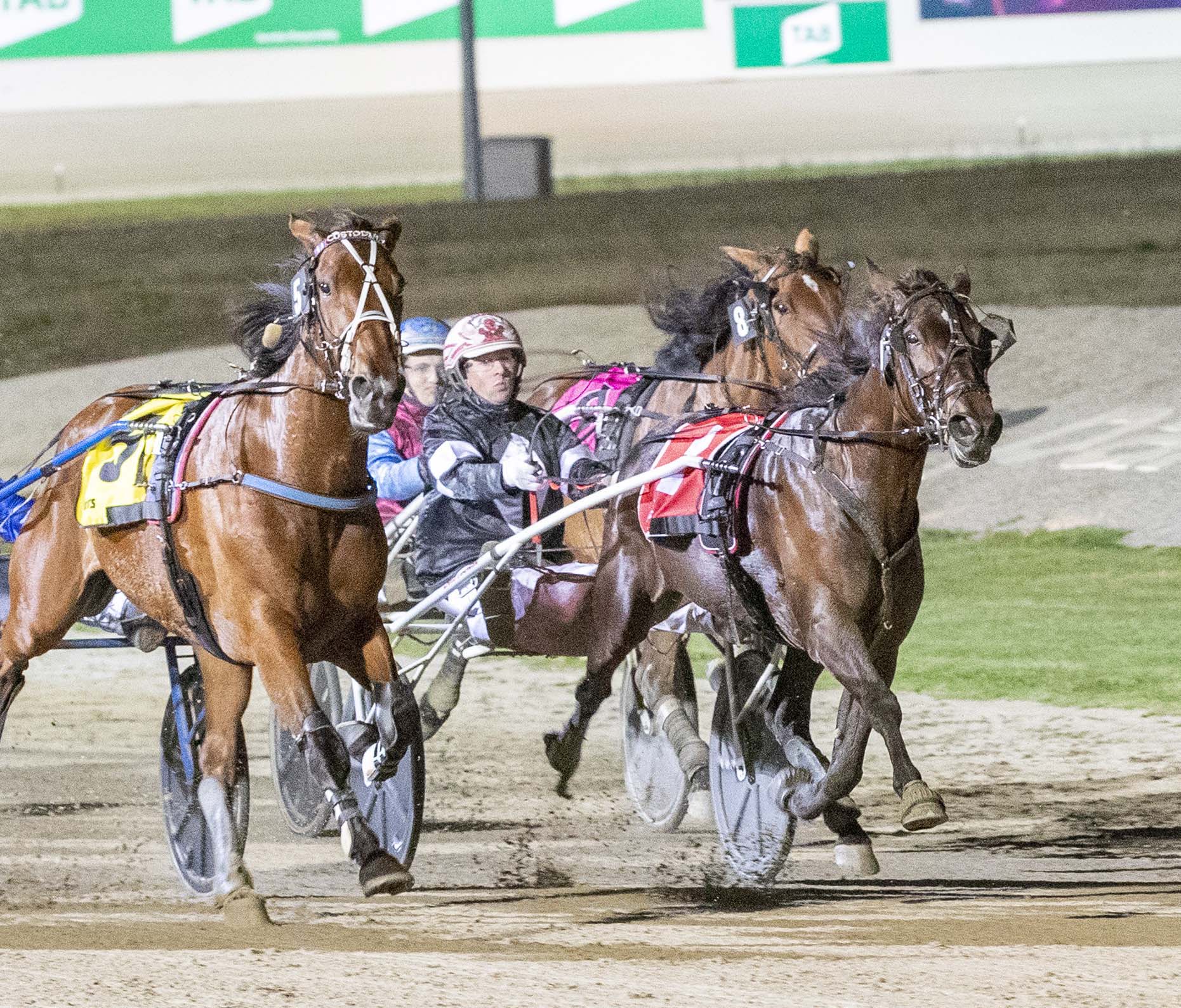 Chris Svanosio has tripled down on one of the great success stories of his stable's season, with the Bendigo trainer leasing a third Yabby Dam Farms horse optimistic more winning moments will be made.
Having had great results with Norquay (pictured) and Brandlo Prince, who were both bred by Pat Driscoll's Yabby Dam Farms, leased to a syndicate and trained by Svanosio, the sequence has been repeated for Amour Fraternelle.
The regally bred four-year-old mare will debut tonight at Kilmore in the Fiberprotect From Hygain Trotters Handicap, to stream on Trots Vision at 6pm.
"It's been fantastic," Svanosio said of the partnership with Driscoll and Yabby Dam Farms trainer Anton Golino.
"My dad (Peter) and I have got several different owners in a few of the different horses. Norquay was just a fantastic little mare to get, ran second in a Group 1, beat some nice horses at Bendigo when she won a heat against Dance Craze.
"(And) we've got Brandlo Prince who has been racing terrific. A few owners in him haven't been in harness racing for 20 years. They haven't been able to watch their horse race yet, but they are having a great time watching him on TV."
Brandlo Prince has won four of eight starts since joining Svanosio and steps out tomorrow night at Bendigo, along with stablemates Repeat After Me and Kyvalley Finn.
Their's are footsteps Svanosio would love for Amour Fraternelle to follow in and, if her breeding's any indication, there's no reason to think she couldn't.
As the name implies, her dam Mybrotherwasastar is a half-sister of Galleons Assassin ($495,411), and has also proven a star as a broodmare having preceded Amour Fraternelle, who's by French stallion Repeat Love, with Wilmas Mate ($343,527) and Amore De Frere ($105,940).
Amour Fraternelle's trialled five times since May for Golino and then Svanosio, producing two victories and two placings, and Svanosio said she had impressed but was still yet to be extended.
"She is magnificently bred by Pat Driscoll and Yabby Dam Farms, she had a couple of injuries as a young horse and she's a very big horse, so they just gave her plenty of time," Svanosio said of the four-year-old.
"She's had two trials for us and seems to be trotting pretty reliably. She hasn't gone super quick yet, but I'm sure a couple of starts will really get her up to race speed and I hope she's got a few wins in her."
She will step away from the middle of the front row for the standing start and Svanosio said her first start or two should see her "find that little bit of improvement and once she's had a few starts she will really click into gear".
He will also be hoping to break the maiden of two-year-old trotter Watch And Act, who will contest tonight's Beraldo Coffee 2YO Trotters Handicap, streaming on Trots Vision at 6.32pm.
The Skyvalley gelding is the first foal out of unraced mare Misty Elle and today will be his sixth trip to the race track, having to date produced a second and third from his five starts.
"He should go close," Svanosio said. "He's had a few tricks, cost himself winning a couple of times but he's getting more reliable at home.
"Hopefully he can do everything right, but I think Maestro off 10 metres was pretty impressive at his last couple of starts, it might be just too good for me anyway, but we will be doing our best to stay in front of it and beat it."
TALKING TROTS ON SENTRACK: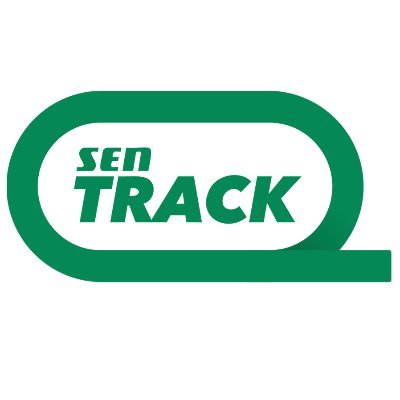 Hosts Jason Bonnington and Blake Redden have another big line-up for today's Talking Trots on SENTrack, which runs weekdays from 11am-1pm on 1377AM in Melbourne, 657AM in Perth and 1575AM in Wollongong.
Click here to listen live and for links to download the SEN app.



This week's winners sired by Woodlands Stud stallions
Lola Montel by American Ideal out of She's Norma Jeane at Cranbourne
Ideal Karalta by American Ideal out of Karalta Crown at Launceston
Jigamaroo by Bettor's Delight out of Our Zellwegger at Launceston
Illawong Sunny by Pegasus Spur out of Shining Sun at Menangle
Typhoon Stride by Bettor's Delight out of Beach Parade at Menangle
New York Rain by American Ideal out of Ohoka Moon at Menangle
Dominus Factum by American Ideal out of Nikkis Delight at Pinjarra
Forgotten Highway by Bettor's Delight out of Graceway at Pinjarra
Harry Ovens by Bettors Delight out of Harry's Lass at Leeton
Pelosi by American Ideal out of For Dear Life at Albion Park
Cala Jane by Bettor's Delight out of Just Cala at Bathurst
Molly's Secret by American Ideal out of My Names Molly at Redcliffe