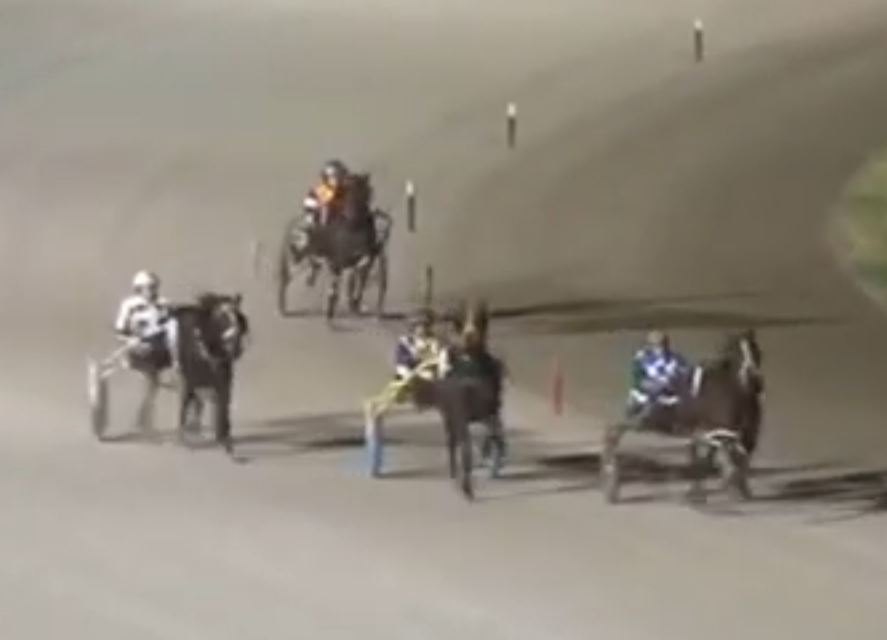 Expectations will be kept in check but hearts will be in mouths and fingers crossed in Ken Tippet and Gary Hoban's camps, with the experienced trainers among those to have two-year-old debutants tonight.
At 6.01pm Alakazam (pictured leading his trial) will look to burst forward in the Blue Hills Rise 2YO Pace, with the Well Said gelding having shown plenty of early zip in trials for trainer Hoban, who shares owner-breeder status of the two-year-old with Kevin Clark.
And then in the following race at 6.28pm on Trots Vision, the Aldebaran Park 2YO & 3YO Trotters Handicap, Right Of Reply takes his first steps towards victory for owner-trainer-driver Tippet.
Both are hopeful their years of dedication to their respective first starters will be rewarded with safe and promising passages to the finish line.
Hoban said Alakazam was "still learning" and "hadn't really learned to let down", as was evident in his most recent two trials, when he ripped to the front early but tended to switch off in front and ultimately be beaten by Royal Hart (June 30) and Rock Nien (July 13).
"He's hasn't switched on yet to know what it's all about. He is probably a bit slow on the uptake," Hoban said.
"He's a nice pacer and has good gate speed. I hope that he can use it (tonight), take a sit and then finish the race off nicely."
Tonight's task got a little easier with the scratching of John Nicholson's Sebs Choice, a last start winner who was impressive when streeting clear of Something Bettor, tonight's pole marker.
"It's probably quite a handy field for a two-year-old first up," Hoban said. "(Alakazam) has got to start somewhere and I'll be happy if he can work home well.
"With a couple of runs under his belt he will be a nice bread and butter horse going forward. I don't think he will be any star, but he should pay his way."
That would mean plenty to Hoban, with Alakazam one of eight horses he has in work at present, all of which were bred at his Toolern Vale property.
As for Right Of Reply, while the trotter was bred by Brooklyn Lodge's Doug Moore, the two-year-old has long been in Tippet's hands.
"He got down here as a yearling, I broke him in and have had him all the way through," Tippet said. "He hasn't been an easy horse to get going. He is a slow learner and if you correct something he over-corrects himself."
And with that in mind, Tippet said "whatever he does tomorrow he will just get better and better", but that "it wouldn't surprise me if he goes around and does everything right".
"I hope he can put two or three runs together (this campaign)," he said. "I'm pretty impressed by John Caldow's two-year-old (Tipsy Turvy) and the three-year-old of Justin Livingstone's (Roi Du Soleil) also goes well."
The hybrid two and three-year-old trotters handicap presents an unusual challenge for Tippet's first starter, but he remains optimistic about his chances.
"He's going to win races, no doubt, whether that is as a two-year-old or three-year-old we will see."
TALKING TROTS ON SENTRACK: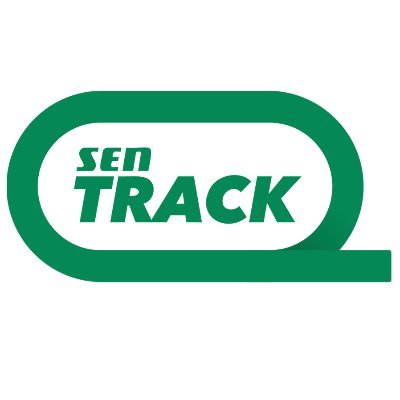 Join hosts Blake Redden and Michael Howard as they talk trots from 11am-1pm on SENTrack on 1593AM in Melbourne, 1539AM in Sydney, 657AM in Perth, 801AM in Gosford, 96.9FM in Ingham, 99.1FM in Atherton and 1575AM in Wollongong.
Click here to listen live and for links to download the SEN app.

TUNE IN
at
CRANBOURNE
First Race: 5.23pm Last Race: 8.27pm
Host/Racecaller: Dan Mielicki.
Trots Vision: WATCH LIVE
SEN Track: WATCH LIVE
RSN 927: LISTEN LIVE

ROB AUBER ON CRANBOURNE
R5: HYLAND HARNESS COLOURS PACE
EARLY SPEED:
1, 2, 4
SELECTIONS:
MISS BLUE GLORY (1) TOREA LANE (2) MY SUPERANNUATION (4) APOLLO ROCK (8)
RATINGS:
2 / 1 / 4 / 8 / 7
SUGGESTED BET:
MISS BLUE GLORY (1) to Win

This week's winners sired by Woodlands Stud stallions
Bettor Twist by Bettor's Delight out of Twist And Twirl at Addington
Italian Lad by Bettor's Delight out of Delizioso at Addington
Ultimate Offer by Bettor's Delight out of Dream Offer at Gloucester Park
Chicago Bull by Bettor's Delight out of Chicago Blues at Gloucester Park
Otis by Sweet Lou out of Janet Gai at Gloucester Park
Cruz by American Ideal out of Close To Heaven at Albion Park
Subtle Delight by Bettor's Delight out of Mickettee at Albion Park
Escalera by Bettor's Delight out of Lislass at Albion Park
She's All The Craze by Crazed out of Kylie Ree at Addington
Midfrew Luisianabeau by American Ideal out of Lulabelle Midfrew at Addington
Soho Bollinger by Bettor's Delight out of Soho Champagne at Bendigo
Life's Delight by Bettor's Delight out of Life On The Line at Pinjarra